Bitcoin has shot up 50% since the new year, but here's why new lows are probably still ahead
Written by

James Kinsella, PhD Researcher in Finance, University of Bath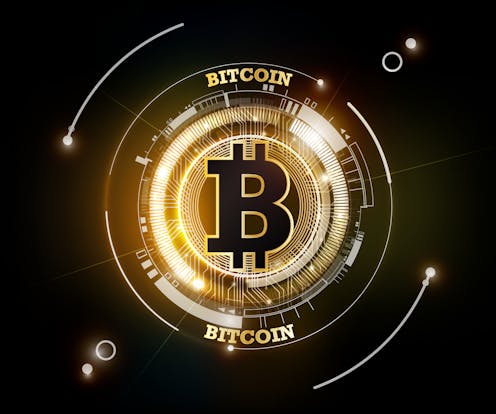 To the delight of investors across the cryptosphere, the price of bitcoin (BTC) has rallied over 53% since its low of US$15,476 (£12,519) in November. Now trading around US$23,000, there's much talk that the bottom has finally been reached for the leading cryptocurrency after a year of painful decline – in November 2021, the price peaked at almost US$70,000.
If so, it's not only good news for bitcoin but the whole market in cryptocurrencies, since the others broadly move in line with the leader. So is crypto back in business?
Dotcom lessons
The past is littered with various periods of market turmoil, from the global financial crisis of 2007-09 to the COVID-19 collapse in 2020. But neither of these is a particularly good comparison for our purposes because they both saw sharp drops and recoveries, as opposed to the slow unwinding of bitcoin. A better comparison would be the dotcom bubble burst in 2000-02, which you can see in the chart below (the Nasdaq is the index that tracks all tech stocks).
Nasdaq 100 index 1995-2005
Read more https://theconversation.com/bitcoin-has-shot-up-50-since-the-new-year-but-heres-why-new-lows-are-probably-still-ahead-198682