Thinking about quiet quitting? Here's why – and how – you should talk to your boss instead
Written by

Cary Cooper, Professor of Organisational Psychology and Health, University of Manchester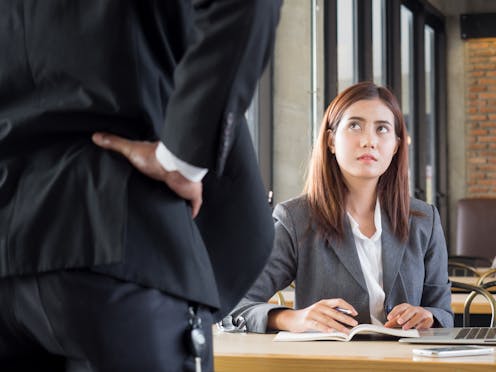 Quiet quitting is a catchy name, popularised on social media, for something we've all probably done. Its popularity is probably down to the inevitable and much-needed pushback against "hustle culture", where younger workers are encouraged to over-function and engage in unsustainable "performative productivity[1]" – looking like you are working harder than you are – to get ahead in their careers. This comes at the expense of their wellbeing and capacity to engage meaningfully with their work.
You can listen to more articles from The Conversation, narrated by Noa, here[2].
Hesitance to perform duties outside of what your role requires can be a symptom of low engagement, which can be connected to how you are managed. According to Gallup's 2022 "state of the global workplace"[3] report, only 21% of people are engaged at work. Engagement is crucial for retention and productivity more generally.
Research by management expert Emma Soane reveals that people's engagement with work stems from three factors[4]: how meaningful they find it, their perceptions of managers, and opportunities to have two-way conversations with said managers. So, if you're feeling burned out and disengaged, what's the best way to communicate with your manager about it?
mentatdgt / Shutterstock
[12]
Dominic Ashley-Timms, CEO of management performance consultancy Notion, is coauthoring a book on helping managers improve engagement – ultimately minimising the negative effect of quiet quitting. He believes the key to improving engagement is for managers to ask better quality (and better timed) questions of their employees. If managers understand themselves in terms of the effect they have on their staff, they will better understand how to keep their employees engaged.
This is consistent with the concerns of the National Forum for Health and Wellbeing at Work[13] (a body of over 40 global employers), which has been advocating that managers need to improve their social and interpersonal skills so that employees feel more valued. Such engagement will lead to higher levels of productivity at work and less inclination towards quiet quitting.
Read more https://theconversation.com/thinking-about-quiet-quitting-heres-why-and-how-you-should-talk-to-your-boss-instead-189499