How soaring inflation can be particularly harmful for young people
Written by

Shampa Roy-Mukherjee, Associate Professor in Economics, University of East London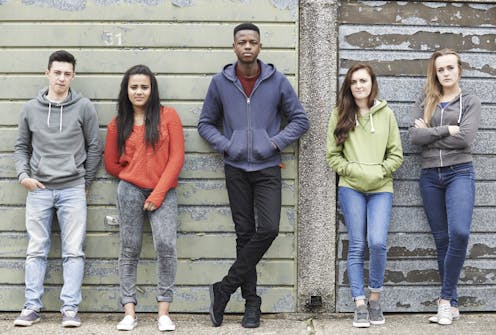 Inflation rates have become almost impossible to ignore. In the UK, inflation has soared in recent months, now reaching 9%[1] – the highest rate for 40 years. The Bank of England expects[2] it to rise to 10% this year and for the economy to slow down.
Increasing prices have led to a severe cost of living crisis, as wage increases have not kept pace. To add to the financial pain, most households have recently been hit by tax rises[3].
Lower income households will be hardest hit by inflation as they spend a higher proportion of their household budget on food, housing and energy costs. And lower incomes are more common among younger age groups, who on average earn less[4] than their older colleagues.
Shutterstock/HipKat
[20]
At the moment, all three of those expenses are rising. On average rents rose[21] by 8.3% in 2021 to an average of £969 per month across the UK. Energy prices have seen a huge jump in recent months, and getting about just gets more and more expensive. Petrol pump prices are prohibitive for some, while rail fares are only going up[22]. (And as fare hikes are based on inflation, future ticket prices are likely to be astronomical).
According to the Office for Budget Responsibility (OBR), the impact[23] of these three factors is going to lead to a fall in living standards by 2.2% in 2022-23 – the biggest slump since the 1950s. The report also suggests that it will take until 2025 for living standards to go back to pre-pandemic levels.
Meanwhile, the Bank of England and the OBR have both indicated that inflation will continue to rise until the end of 2022. If GDP growth continues to fall at the same time, the UK may be looking at a period of stagflation which would present yet another harsh economic challenge for young people, when persistent high prices would be combined with slow growth, high unemployment – and limited opportunity.
Read more https://theconversation.com/how-soaring-inflation-can-be-particularly-harmful-for-young-people-181377