Shortage of workers threatens UK recovery – here's why and what to do about it
Written by

Donald Houston, Professor of Economic Geography, University of Portsmouth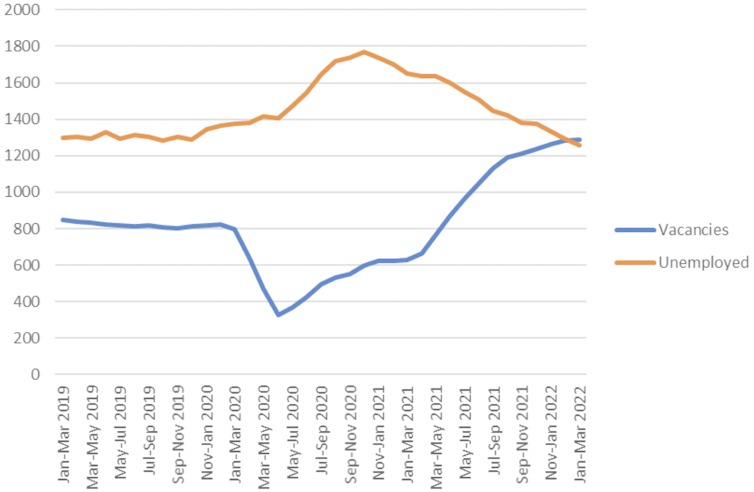 For the first time since records began, there are more job vacancies in the UK than unemployed people, according to[1] the latest monthly labour market figures. This has been driven mainly by a near-fourfold surge in job vacancies to around 1.3 million since the summer of 2020, when economic activity was allowed to resume at the end of the first COVID lockdown.
Record vacancies might seem like a good thing in terms of maintaining low unemployment. But employers across all sectors of the economy are struggling to fill vacancies, which limits economic recovery. So what explains all these vacancies, and what can be done about them?
First of all, the spectacular rise in job vacancies goes far beyond a pre-pandemic "bounce back". Although the biggest shortages are in hospitality, there have been substantial rises across most sectors. All are above pre-pandemic levels.
Job vacancies and unemployment (thousands)
Read more https://theconversation.com/shortage-of-workers-threatens-uk-recovery-heres-why-and-what-to-do-about-it-183260