Like a high-wire act, Victoria's budget is a mix of hard work, luck and optical illusion
Written by

Tom Crowley, Associate, Grattan Institute
Victoria's budget shows a Treasurer engaged in a high-wire balancing act: ensuring a job-rich economic 'soft landing' on one hand, while trying to improve the state's long-term fiscal position on the other.
The budget partly delivers on both goals but, like any difficult circus act, it is part hard work and skill, part luck, and part optical illusion.
The balancing act
Last year, the brief for federal and state budgets alike was simple: spend to support the economy.
Australia was in the grip of the COVID recession, and nowhere was this more acute than in Victoria.
The economic conditions required[1] targeted and effective stimulus, and Victoria delivered in spades.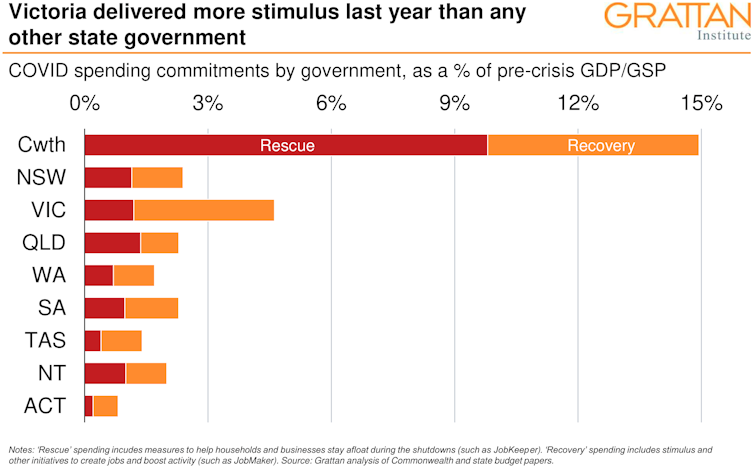 Authors: Tom Crowley, Associate, Grattan Institute
Read more https://theconversation.com/like-a-high-wire-act-victorias-budget-is-a-mix-of-hard-work-luck-and-optical-illusion-161103