Housing affordability is a problem. Here's why super-for-housing isn't a solution
Written by

Brendan Coates, Program Director, Household Finances, Grattan Institute
The idea that young Australians should be able to dip into their super to help buy their first home keeps going round and round. The most recent iteration put forward by the Coalition's Tim Wilson and a clutch of other backbenchers has the catchy slogan Home First, Super Second[1].
Wilson and co. are right in their diagnosis: Australia has a housing affordability problem. But they are wrong in their prescription: their proposal could actually make housing less affordable.
There are several much-better ways to revive the great Australian dream for young Australians.
Home ownership is plummeting
Home ownership rates are falling fast[2], especially among the young and poor.
In Australia today, fewer than half of 25-34 year-olds own their home.
Home ownership among the poorest fifth of that age group has fallen from 63% in 1981 to 23% today.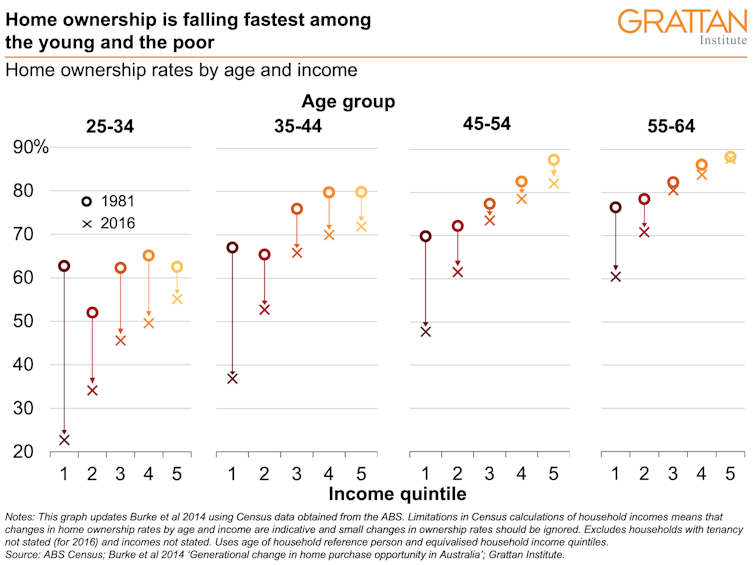 Authors: Brendan Coates, Program Director, Household Finances, Grattan Institute
Read more https://theconversation.com/housing-affordability-is-a-problem-heres-why-super-for-housing-isnt-a-solution-158699