we're better able to improve Australian lives than before
The United States Post Office has just announced the 33rd stamp in its literary arts series – a striking image of novelist and essayist Ursula Le Guin[1].
Behind the portrait is artwork depicting a scene from The Left Hand of Darkness[2], Le Guin's 1969 novel. It features the Gethenians, a species which is generically asexual, but randomly become male or female during estrus.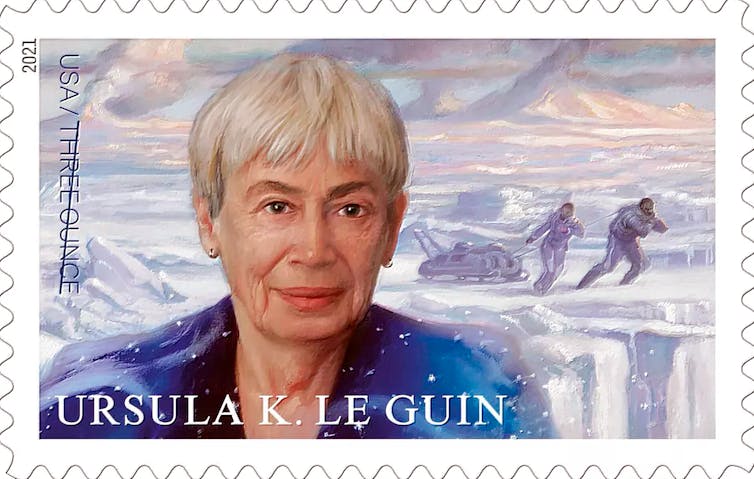 Authors: Glyn Davis, Distinguished Professor of Political Science, Crawford School of Public Policy, Australian National University
Read more https://theconversation.com/good-news-on-lifes-lottery-were-better-able-to-improve-australian-lives-than-before-155211