Startup accelerator Slingshot has appointed Karen Lawson to its top job
Written by

Justin Kelly Director Media & Capital Partners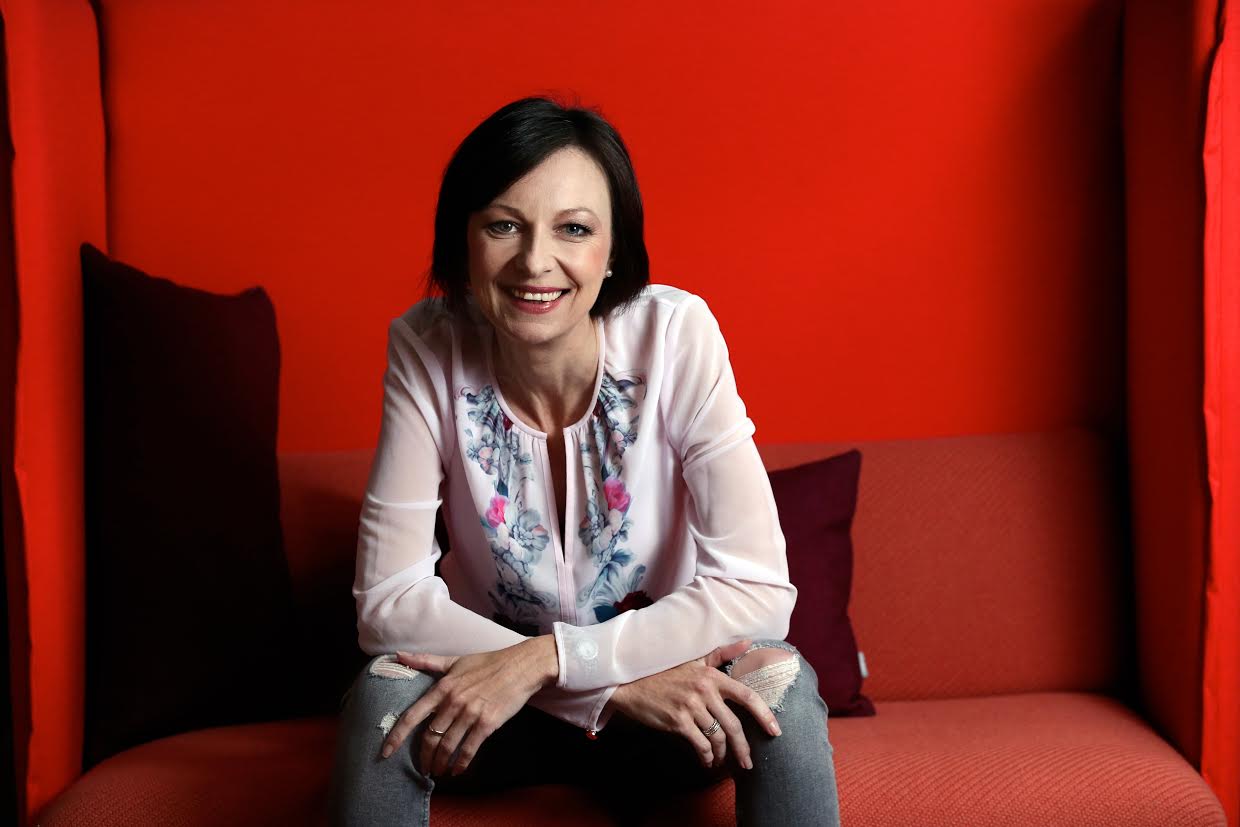 SYDNEY: Corporate Startup accelerator Slingshot has appointed award winning business executive Karen Lawson to spearhead the next stage of its growth.
Lawson takes on the top job after five months working as Slingshot's Head of Innovation for its corporate Scaleup program.
Lawson, the former CEO of online job marketplace CareerOne, has over a decade of experience working in executive roles within Australia's technology sector. She played a key role in the reinvention of the CareerOne from a job board into a broader technology business, partnering with Startups to deliver shareholder value.
Prior to CareerOne, she worked as Yahoo!7's General Manager of Business Development and Partnerships, spearheading several of the company's experimental new media and technology endeavors.
"Over my career, I've learned the importance of reinvention and innovation and how it can make or break a legacy business," Lawson said.
"Slingshot plays a unique role in helping corporates innovate. Driving transformation is extremely challenging. It starts with us building the innovation capital within a business. Startup's bring ideas, corporates bring scale. Enabling collaboration between these huge forces in our economy is how we turn ideas into impact, on a global scale."
With a number of accolades, including BRW's Most Innovative Company 2014, UN Women's Entrepreneurship Ambassador, and Australian Growth Company 2015, Lawson said there is a seismic shift underway where the individual has never had more power, bringing innovation and disruption at a speed and scale never before possible to all industries. How corporates harness this innovation capital is key to their strategy and the challenge lies in acting now.
"The jobs of the future are being created and it's something we should embrace from a board level down."
Slingshot supplies large corporates with world-class innovation programs, enabling them to create competitive advantage and growth. It's delivered strong outcomes for a number of leading corporates including NRMA, banking disruptor ING Direct, health fund HCF and global food giant Simplot.
Slingshot's program connects emerging Startups, Scaleups and corporates to world-class leaders and entrepreneurs to accelerate commercial outcomes. Over 50 Startups have participated in Slingshot's programs. This includes 33 Startups incorporated from scratch, with 27 still operating today.
This outstanding strike rate has been achieved with many receiving funding from Slingshot's corporate clients.
The Startups and Scaleups participating in Slingshot programs have achieved a combined market capitalisation in excess of $60m and the creation of 98 full time jobs.
As boards across Australia redefine the role they play in innovation, Slingshot is helping to transform corporates into best practice innovators with the help of Startup people, businesses and know-how.
Quote from Gary Flowers, Chairman, Slingshot:
"Karen's appointment further strengthens Slingshot's market positioning as Australia's leading accelerator and business generator. She will bring invaluable guidance and expertise to the role having transformed complex organisations and created new platforms and marketplaces. Our accelerator programs, scale up initiatives and corporate partnerships will flourish under her stewardship."
Quote from Craig Lambert, Cofounder, Slingshot:
"As our business grows and the opportunity expands, its critical our leadership reflects the original values and passion for the innovation space. Karen is all those things and more."
About Slingshot
Slingshot supplies large corporates with world-class innovation programs.
Slingshot brings corporates together with disruptive startups and entrepreneurs who are building innovative and potentially market changing technologies. Slingshot run internal accelerator programs and corporate readiness solutions.
Their corporate innovation programs provide entrepreneurs with finance, mentorship and a dynamic work environment that stimulates creativity and productivity. The program curriculum is robust and proven to achieve commercial results. This is not theatre. The results are real. Ideas to Impact.
Slingshot match corporates with top-end entrepreneurs who create game-changing technology for the market. Slingshot is delivering these programs to some of Australia's and global leading brands including the HCF, ING Direct, NRMA and Simplot Australia.
Slingshot was founded by Trent Bagnall and Craig Lambert in October 2012 and officially launched by the Federal Minister for Innovation The Hon. Greg Combet in March 2013.