Blurn, the leading web designing firm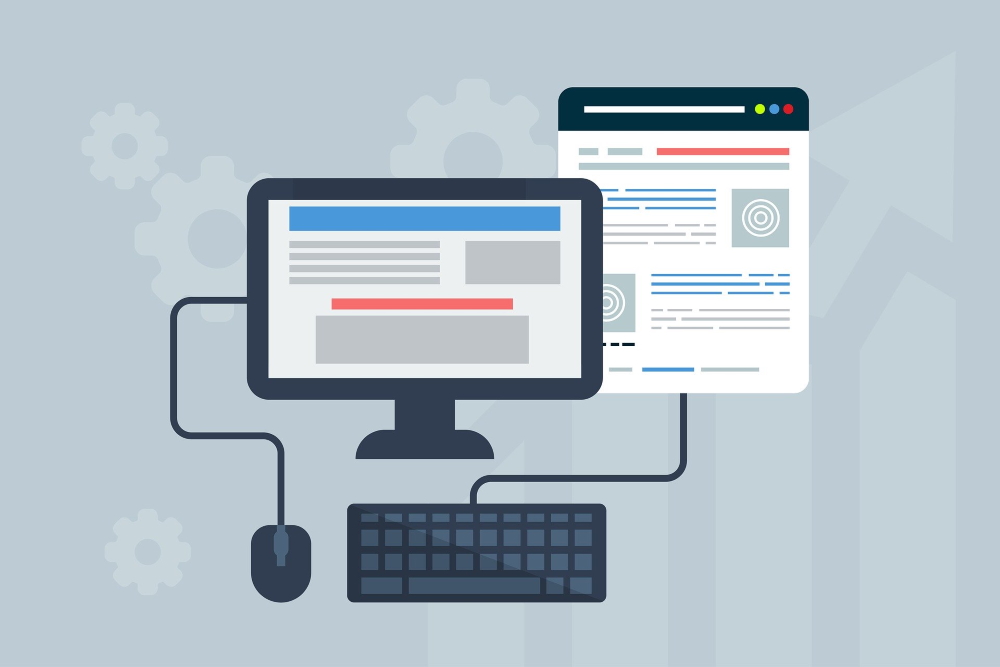 In today's digital world, it's essential for every organisation to have its own website. For any organisation, its website is its window to the world and a medium that gives it an online presence. A person in any part of the world with an internet connection can view a company's website and becomes familiar with the company's products and services.
A website, as we know, is composed of web pages. Web pages include content, images and now even videos, which provides information about a company. A website which provides all the necessary information about a company and its business can win customers and clients successfully. Therefore, business organisations hire a web design and development company to get a professional website for themselves.
Creating a website is a rather elaborate job that requires efforts of professionals experienced in this field. One has to carry out various technical processes like downloading specific software and securing a domain name and web hosting account.
Although it is possible for non-technical people to create a website, it is advisable to avoid it for business purposes. Web design and development professionals are equipped to do it perfectly, so it's better to leave it to the expert.
So, what exactly is Web Design?
Web design is a blend of various graphical components and content required for creating a website. The website conveys details and information about your company that you want your prospective customers to know. Doing this builds goodwill, trustworthiness and warm relations that set the stage for a new business alliance. Also, a well-designed website attracts visitors and induces them to read about your company, your products/ services, achievements and vision. It also highlights the importance of your business, proves your integrity and eventually translates them into your customers. If you are wondering how you can make it happen, well, all you need to do is hire a good web design and development company as they are equipped to help you achieve your business goals by creating a great website for you.
What does a Web Design Company do?
A web design company creates a professional website for your company. Web designing is a complex and extensive work that requires consistent focus. Hiring a web designing firm will save you the trouble of taking so much effort and instead look after more urgent matters. Also, a website design and development company designs your website and also keeps it functional.
Hire the Best Web Designer in Australia
Blurn.Com Australia is your gateway to success in business and creating an impact online. Having your website designed by Blurn is sure to bring your way the following benefits:
Saves Time: Time, as we know, is a precious commodity. A competent web designing company captures your requirements and designs your website quickly. Ideally, the established time limit for each task for web designing should be followed. Hiring a website development company will help you achieve it successfully and also save you precious time.
Enhances Online Visibility: A professional website has an extraordinary design, is SEO compliant and offers better visibility of your products and services. A good website has images, attractive design and videos that attract your visitors and induce them to take action.
Engaging Content: Web design and development professionals deliver top quality content for websites they design. Web designers ought to design websites with SEO best techniques so that the website attracts heavier traffic and climbs the search engine pages. A good web designer will achieve all these desired things and give your business an edge.
Better Functionality: A website should have quick loading time, be user-friendly and run smoothly. A brisk website with responsive design makes it easy for your visitors to navigate it and knows your strengths.
All-Encompassing and Exclusive: These days, users access the Internet from various gadgets and not just desktop. A website should therefore be compatible with all devices such as smartphones, laptop and tablet. Web design professionals should also aim to design websites that score over those being used by competitors.
Professional Appearance of Website: Website designers have an aesthetic bent of mind besides technical proficiency. They breathe tastefulness into your website and combine it with advanced technologies. A striking look, easy navigation, balance between content and design are incorporated by web designers to ensure quality and originality. The website should be such that it compels visitors to spend more time on it instead of exiting sooner.
Finesse in Detailing: Aesthetic and technical aspects such as line spacing, fonts, alignment and content should make the website stand out. Good web design specialists ensure clarity, conciseness and straightforwardness are adhered to while designing a website.
Facilitating Web Analytics: Professional web developers pay due attention to web analytics of a website which gives an idea about user experience and how the website is performing. It helps the company to use the right strategies and enhance business accordingly. will allow your company website and your marketing techniques. A professional web designer understands well how to make and go deeper into information and which will surely assist to boost the productivity of your company.
Professional Coding: Coding has become a buzzword today as accurate coding empowers a website in several ways. It helps websites function smoothly, load faster and offer better navigation experience. It gives your website an edge over others in the market.
Search Engine Optimisation: Your website must be ranked high by search engines as it is a sign of enhanced visibility. Professional web designers create such websites effortlessly and ensure your business grows manifold in the long run.
Focus on Developing and Enriching Brand Identity: A genuine and dependable web design and development professionals like Blurn, regarded as the best web designer in Australia, knows the key to enhance your brand identity and keeps your website functioning at an optimal level.
If you operate in Australia, you can achieve all these and more if you hire Blurn.
Please feel free to visit
Blurn.com Australia,
50 Murray St,
Sydney NSW 2000,
Australia
Blurn.com Australia,
50 Murray St,
Sydney NSW 2000,
Australia,
is a leading profit-focused Digital Marketing Agency offering a wide range of digital marketing services, including:
Digital Marketing Consultation, Search Engine Optimisation, Web Design, Paid Search(SEM/PPC), Social Media Marketing, Programmatic RTB display Marketing, Direct Display Marketing, Video Marketing, Email and SMS Marketing, Marketing Automation & CRM, Remarketing, Creative Design