Sofitel Celebrates 20 Years in Melbourne
Written by

Rebecca Astier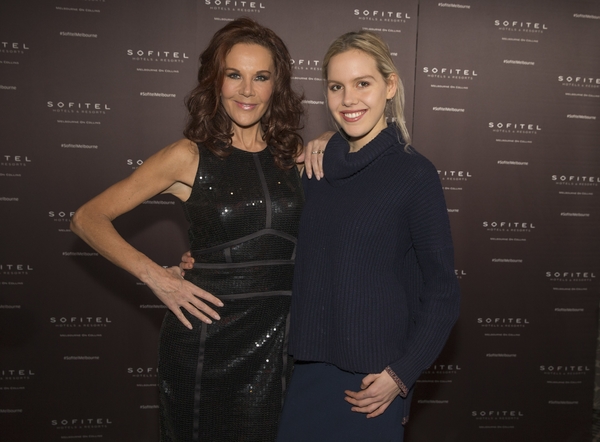 Luxury 5 star hotel Sofitel Melbourne On Collins is celebrating its 20th anniversary during 2016.
Located within the Collins Place precinct at the `Paris End' of Melbourne's famed Collins Street, the hotel was formerly known as The Wentworth and then The Regent Melbourne. Sofitel rebranded the iconic I.M Pei designed property as Hotel Sofitel on July 1, 1996.
The opening of the Hotel Sofitel in Melbourne represented a significant milestone for the French luxury hotel company, and its parent company AccorHotels, as it was the brand's first property in Australasia. Reflecting its prestigious address, the hotel was renamed Sofitel Melbourne On Collins in 2008 and over the past two decades has established itself as Melbourne's Hotel For The Arts.
The property is renowned as one of Melbourne most versatile conference and event spaces, offering 13 individual meeting rooms including a pillarless Grand Ballroom, 362 seat auditorium, and Tower Suites that offer sweeping views of the world's most liveable city.
Standing by its brand pillar of gastronomy and wine the hotel has prided itself on culinary excellence, via its original restaurant Le Restaurant and since 2008, No35, which is currently helmed by Chef de Cuisine Martin Horsley.
Sofitel Melbourne On Collins has a well-deserved reputation as Melbourne's home of opening night parties for major musical theatre productions. It has hosted celebrations for The Lion King (2005), Miss Saigon (2007), Wicked (2008), Mao's Last Dancer (2009), Chicago (2009), Mary Poppins (2010), Hairspray (2010), Love Never Dies (2011), Jersey Boys (2009), Moonshadow (2012), Strictly Ballroom (2015) and Georgy Girl in December last year.
Sofitel Melbourne On Collins is proudly part of Sofitel Hotels and Resorts, a collection of more than 120 luxury addresses in 40 countries worldwide.
AccorHotels Pacific Chief Operating Officer, Simon McGrath, said: "Established as a flagship of the brand, the Sofitel Melbourne On Collins has set the high standard for Sofitel properties in Australia ever since its opening in 1996. I congratulate the hotel General Manager, Mr Clive Scott and his team on 20 successful years, and look forward to the next 20."
Sofitel Melbourne On Collins General Manager, Mr Clive Scott, thanked guests and ambassadors for their support of the hotel and said: ``We are delighted to be celebrating the 20th anniversary of Sofitel in Melbourne. We have been welcoming guests to the hotel for the past two decades and are committed to providing our guests and clients with magnifique experiences combined with a touch of French elegance. We look forward to saying `Bonjour' for many years to come.''
The hotel's 20th anniversary was marked on July 1 with a French themed cocktail party in Sofi's Lounge, replete with a two metre high croquembouche in the shape of the Eiffel Tower.
Experience Sofitel Melbourne On Collins this winter with the So Cultural Package.
Discover the cultural heart of Melbourne with this offer that includes overnight accommodation, buffet breakfast for 2 in No35 restaurant and 2 tickets to one of Melbourne's major cultural exhibitions. Prices start from $355 per room per night. Find out more at www.sofitel-melbourne.com
Sofitel, World Class Hotels & French Elegance
Sofitel is the only French luxury hotel brand with a presence on five continents with 120 addresses, in
almost 40 countries (more than 30,000 rooms). Sofitel offers contemporary hotels and resorts adapted to
today's more demanding and more versatile consumers who expect and appreciate beauty, quality and
excellence. Whether situated in the heart of a major city like Paris, London, New York, Shanghai or Beijing,
or nestled away in a country landscape in Morocco, Egypt, French Polynesia or Thailand, each Sofitel
property offers a genuine experience of the French "art de vivre".
Sofitel Legend and & Sofitel So are two labels that come to enrich Sofitel Hotels and Resorts.
Sofitel Legend hotels are iconic and mythical; they are often centuries-old listed heritage buildings: Sofitel
Legend Metropole Hanoi, Sofitel Legend The Grand Amsterdam, Sofitel Legend Old Cataract Aswan, and
Sofitel Legend Santa Clara Cartagena. Sofitel So hotels are new « boutique hotels » characterized by a
stylish focus on contemporary design by famous architects and/or embellished by international celebrities
from the world of fashion, design or art: Sofitel So Mauritius Bel Ombre, Sofitel So Bangkok and Sofitel So
Singapore.
Find out more about Sofitel at www.sofitel.com