Aussie moving business revamping the industry with Australian FIRST technology
Written by

Tess Sanders Lazarus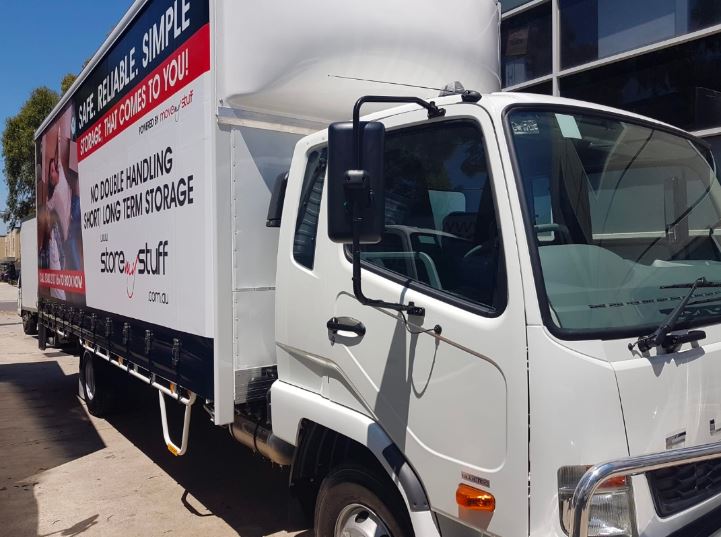 According to the founder of one of Australia's top moving businesses, the Australian moving industry has a bad reputation for underquoting, misquoting customers and overcharging Australian consumers. However, an Uber-inspired new technology is beginning to change that.
Move My Stuff has implemented the Australian moving industry's first 'Live Price Estimator' on the Move My Stuff's website.  This Uber-inspired service allows customers to estimate online a flat rate of how much their move will cost.
Raj Pahwa is the co-founder and director of Move My Stuff.  Pahwa has used his IT background to bring technology into his business that he believes will revolutionise the entire industry.
"The 'Live Price Estimator' is one of the first things you see when you land on the Move My Stuff website," Pahwa said.
"The estimator is easy to use.   Our customers simply enter information about their property into the estimator and it tells them how much the move will cost them.   Our customers can get a quote from the comfort of their own home, without having to talk to anyone.   
"Our research shows that millennials are the biggest movers and that they are more likely to use technology to research and book services, and they prefer to engage via email and live chat than pick up the phone.
"Our estimator is ideal for everyone.   Before we even arrive at a property to start moving their items, our clients have told us how many bedrooms there are, what type of property it is and how many people are living there.   They can even tell us exactly what items of furniture they want moved.  We know exactly which size truck we need to bring without even visiting the property."
"Once we have all of the required information, the system tells them how much it will cost and they can decide whether they want to go ahead, which they almost always do!
"Another benefit of the Live Price Estimator is that our customers know they aren't being rorted or unfairly charged.   Everyone who uses Move My Stuff is given the same high levels of service.   They are quoted an exact price based on their information.  Our system restores people's trust in the moving industry because our customers have such a great experience."
Where most moving businesses offer an hourly rate, Move My Stuff offers a flat rate to its customers, which is generated by the Live Price Estimator.  This means clients know how much their move will cost them before they agree to it. No nasty surprises.
"Hourly rates can encourage some movers to take as long as possible.   After all, the longer they take, the more money the business receives.   Often, customers are in the dark about how much they'll pay until the very end," Pahwa said.
"Furniture removals is a very traditional industry without much innovation, costing customers higher rates. The administration costs in the office to run the operations are generally high and become part of the charges.  I always thought if we could only automate some parts of the administration to reduce costs and increase consistency, we will be able to slash costs. After testing the system for over six months and thousands of moves, we have managed to get it just right.
"Uber actually figured this out a few years ago, and the moving industry just hasn't caught up yet.   When you get in an Uber, you know the price before your ride, not after it.  That's one of the reasons Uber is replacing taxis.  Uber's customers know that their driver isn't going to purposefully go slow in order to make more money."
While Move My Stuff provides a flat rate, the rates are calculated to ensure minimum rates of pay, insurances and other costs are factored into the quotes.
Pahwa was inspired to start Move My Stuff in 2008, after he moved from his brother's house into his own apartment.   Pahwa hired a moving company and discovered just how unaffordable and unethical the whole process of moving was.   He also discovered a lack of professionalism in the industry.
"Before I started Move My Stuff, I found that the moving industry was taking advantage of hourly rates, and my time.   Every time a mover spent time talking on their mobile phone or went outside for a smoke break, I was paying for it," Pahwa said.
"Not only that, quotes took forever because I had to actually wait until someone came over to inspect my property.   Even then, I wasn't sure if I was getting a good price or if I was just being overcharged.
"My vision for Move My Stuff was to bring the moving industry into the 21st century.   My goal was to make moving a professional and respected industry that is affordable to the average Australian.   I hope I am helping this to happen.
"As well as our public customers, we have a range of corporate partners.  We now do the deliveries for a number of the top furniture retailers like Plush, Early Settlers, Koala Living, Forty Winks, Fantastic Furniture and Amart Furniture to name a few. The portal and pricing system our corporate partners use is one of the best in the world which no other company in Australia has. These tools keep our administration costs so low, which allows us to deliver quality service at much more competitive rates."
Pahwa's plans are to keep innovating in this industry to offer customers savings and a good overall experience.  "Either you are innovating or waiting to be washed away," Pahwa added.