No, the RBA review won't mean handing the bank's decisions to part-time outsiders
Written by

Renee McKibbin, Professor of Economics, Crawford School of Public Policy, Australian National University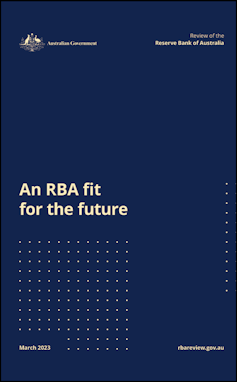 Misinformation is circulating about recommendations concerning the Reserve Bank board made by the RBA Review[1], of which I was a member.
Among the claims are that the new monetary policy board we have proposed would "weaken[2]" incoming governor Michele Bullock's power over interest rates, and that giving part-time appointees majority control over important decisions would be a "dangerous mistake[3]".
The claims need to be corrected.
The Review of the Reserve Bank of Australia[4], conducted between July 2022 and March 2023, made 51 recommendations[5], which Treasurer Jim Chalmers is now considering.
Read more https://theconversation.com/no-the-rba-review-wont-mean-handing-the-banks-decisions-to-part-time-outsiders-214030