How Can Businesses Streamline Their Bookkeeping Process?
Written by

Business Daily Media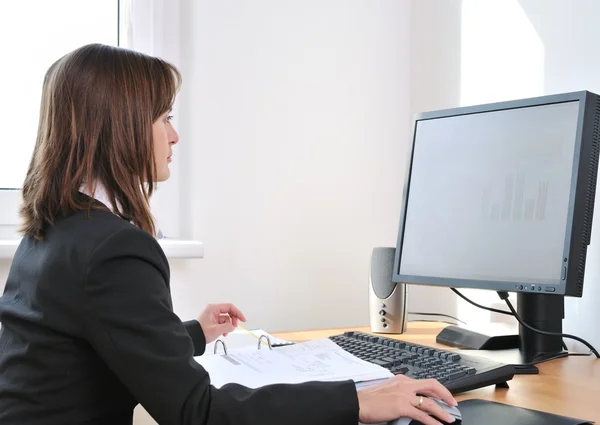 Are you tired of spending countless hours managing your business's financial records? Do you find yourself drowning in piles of receipts and invoices every quarter? If so, it might be time to streamline your bookkeeping process. You can streamline your process by using the latest accounting and bookkeeping software or simply delegating your bookkeeping process to an outsourced bookkeeping services provider. By simplifying how you manage your finances, you can save valuable time and money while better understanding your company's overall performance. In this blog post, we will explore some practical tips and tricks to help businesses optimise their bookkeeping process – from automating tedious tasks to leveraging innovative software solutions. So, let us get started!


The benefits of streamlining your bookkeeping process
There are many benefits to streamlining your bookkeeping process, including reducing the amount of time spent on bookkeeping tasks, improving accuracy and efficiency, and reducing accounting and administrative costs. By streamlining your bookkeeping process, you can focus more on growing your business and less on administrative tasks. In addition, streamlined bookkeeping can help you become more organised and efficient in your business operations.

1. Improved accuracy and efficiency: Streamlining your bookkeeping process can help ensure accuracy and efficiency in your financial records. By automating certain processes, you can reduce the potential for human error and improve the accuracy of your financial transactions. Automation can also help reduce the time spent on bookkeeping tasks, freeing up more time for other business activities.

2. Reduced administrative costs: Streamlining your bookkeeping process can help to reduce administrative costs associated with maintaining accurate financial records. Automated processes can save time and money by eliminating manual data entry tasks, which can require significant resources to complete adequately and accurately.

3. Increased visibility: Streamlining your bookkeeping process allows you to gain greater visibility into your finances and provide real-time insights into how your business is performing financially, whether with the help of in-house experts or outsourced bookkeeping services. By taking a closer look at where money is coming from and going, you will be better equipped to make informed decisions about how best to manage your business's finances.

4. Improved compliance: Finally, streamlined bookkeeping can help improve compliance with legal requirements and regulations. By streamlining accounting processes, it becomes easier to make sure you never fail to comply with legal requirements.


How to streamline your bookkeeping process?
There are a few things businesses can do to streamline their bookkeeping process. By taking the steps mentioned below, businesses can make their bookkeeping process much more efficient and save themselves time and money.

- Use automated software: Automated software, such as QuickBooks and Xero, can significantly reduce the time spent on bookkeeping. These programs can automate data entry, invoicing, and other tasks.

- Outsource bookkeeping: Outsourcing some or all of your bookkeeping tasks to a professional accounting and bookkeeping services provider can save you time and money in the long run.

- Set up systems & procedures: Having efficient systems and procedures in place will make keeping track of your books easier. It includes setting up separate accounts for income, expenses, taxes, etc., establishing standard practices for data entry and reconciliations, and so on.

- Adopt accrual accounting methodology: The accrual method of accounting is more accurate than cash-based accounting because it records income and expenses when they are incurred rather than when they are received or paid respectively. Using this method will help ensure accuracy in your financial statements.


The importance of hiring a professional bookkeeper
There are many benefits to hiring a professional bookkeeper, including the following:

1. Accurate and up-to-date financial records: A professional bookkeeper can ensure that your financial records are accurate and up-to-date, which is essential for making sound business decisions.

2. Save time: Hiring a professional bookkeeper can save you significant time, as they will handle all of the day-to-day bookkeeping tasks for you.

3. Peace of mind: Knowing that your financial affairs are in good hands can give you peace of mind and allow you to focus on other aspects of running your business.

4. Expert advice: Professional bookkeepers can provide valuable advice on how to best manage your finances and help you identify areas where you can save money and increase profits.

5. Compliance: A professional bookkeeper can ensure that your business is compliant with all applicable laws and regulations, which will help you avoid costly penalties in the future.


Conclusion
Streamlining your bookkeeping process can make an incredible difference to the efficiency of your business. By utilising automation and investing in good quality accounting software, you can cut costs, save time, and ensure that all financial information is managed correctly. Creating accurate financial records and having access to them at any time are key elements for making sound decisions when it comes to managing finances.