Australian household wealth has taken its biggest dive since the GFC, but things are looking up
Written by

Warren Hogan, Industry Professor, University of Technology Sydney
The latest data from the Australian Bureau of Statistics confirms household wealth has fallen, on the back of falling house prices, in the past year.
But it's not all bad news. There are signs of hope in the portents for the next six months.
During the first quarter of this year, the net worth of all Australian households rose 0.2% to A$10.2 trillion. Total household net worth in March 2019 was 0.7% lower than in March 2018, largely because of steep falls over the final six months of 2018.
The per capita annual decline was larger, falling by about 2.4%, because of population growth. This means the average wealth of Australians dropped by about A$9,500, from A$414,400 to A$404,900.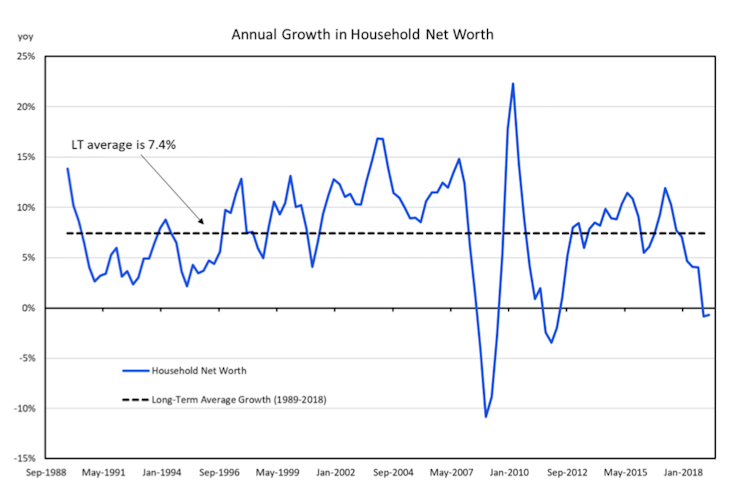 Authors: Warren Hogan, Industry Professor, University of Technology Sydney
Read more http://theconversation.com/australian-household-wealth-has-taken-its-biggest-dive-since-the-gfc-but-things-are-looking-up-119001