8 Reasons A Finance Degree Is Worth It
Written by

Business Daily Media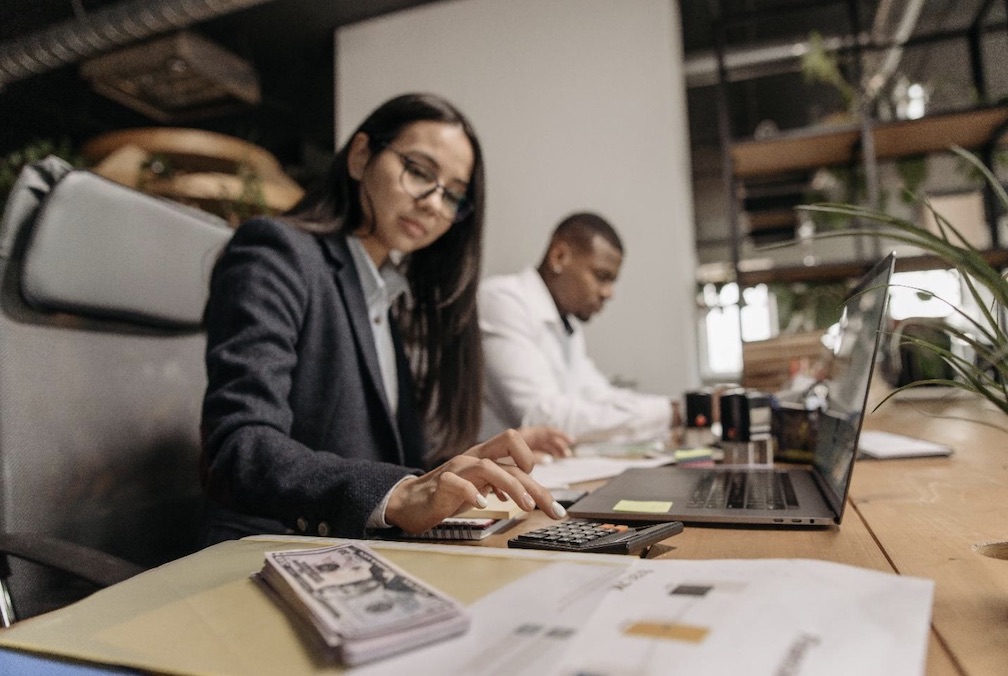 Today, finance plays a crucial role in almost every aspect of our lives, from personal finance management to global economic systems. As a result, there is a growing demand for skilled finance professionals who can navigate complex financial landscapes, make informed decisions, and manage risk effectively. 
This blog post will explore some key reasons a finance degree is worth it. Whether you're just starting your academic journey or considering a career change, an on campus or online degree in finance can give you the expertise and skills you need to be successful in the fast-paced field.

Finance professionals typically earn more than the average salary across all occupations. The Bureau of Labor Statistics states that in May 2021, the average annual salary for financial managers was $131,710, while financial analysts earned a median yearly salary of $95,580. Personal financial advisors earned a median annual salary of $94,170 during the same period.
The earning potential for finance professionals can vary depending on several factors, such as location, industry, and level of education and experience.
In addition to high salaries, finance professionals often receive other benefits such as bonuses, profit-sharing, and stock options. 
A finance degree offers graduates various career options in numerous industries, making it highly versatile and valuable.
A bachelor's degree is often required for almost all financial-related occupations. Students can access flexible scheduling and learn from any part of the globe by enrolling in online finance degree programs, making it easier for working professionals to earn a degree while maintaining their current job. Many reputable universities offer an online bachelor's degree in finance that provides the same quality education as on-campus programs.
Some of the versatile career options that a finance degree can lead to include:
Financial analysts

analyze economic data to identify trends and make informed investment decisions for corporations, investment firms, or individual clients.

Financial managers

oversee the financial operations of an organization, including budgeting, forecasting, and risk management.

Investment bankers

assist corporations with raising capital through public offerings or private placements.

Financial planners

help individuals and families create long-term financial plans for retirement, college savings, and more.

Risk managers

design ways to reduce potential hazards to the financial success of a business after discovering and evaluating those risks.
In today's fast-paced business world, finance professionals are expected to meet the complex demands of the industry. A finance degree provides graduates with skills such as financial modeling, data analysis, risk assessment, strategic planning, and more. Employers highly value these skills across various industries, including banking, investment management, and corporate finance. 
The demand for financial experts with strong technical and critical thinking skills is anticipated to increase due to the growth of big data and digitization.
Finance professionals are in high demand due to the growing importance of financial management across industries. The Bureau of Labor Statistics predicts that from 2021 to 2031, the jobs of financial managers will increase by 17%, higher than the average for all other jobs. The main drivers of this increase are the complexities of financial rules and regulations and the demand for organizations and people to make wise financial decisions.
Many finance programs offer students the chance to connect with professionals in the industry. These connections can be invaluable for graduates navigating the job market and seeking to establish themselves in the finance industry. By networking with finance professionals, students can gain insights into the industry, learn about job opportunities, and even secure job offers before graduation. 
In addition, networking can help students to build relationships with potential mentors who can provide guidance and support throughout their careers. Networking opportunities are not limited to the classroom. Students can also attend industry events, join professional organizations, and participate in other activities that allow them to meet and connect with finance professionals.
A finance degree provides students with valuable knowledge of financial concepts such as investments, risk management, financial analysis, and strategic planning. These skills are highly valued in many industries, including banking, investment management, corporate finance, and financial planning. With this knowledge, graduates are better equipped to make informed decisions in their personal and professional lives and contribute to their organizations' success. In addition, a finance degree can also provide a solid foundation for entrepreneurship and self-employment, as individuals can use their knowledge and skills to start their businesses or become financial advisors.
A finance degree can equip individuals with personal finance skills essential for managing their finances effectively. It includes understanding financial statements, creating budgets, managing debt, investing in the stock market, and planning retirement. With a finance degree, individuals can understand these concepts comprehensively, enabling them to make informed decisions about their finances. 
It helps them achieve their financial goals and prepares them to advise others on their finances, leading to potential job opportunities in financial planning or consulting.
A finance degree from a reputable institution can elevate your professional standing and increase your marketability and career opportunities. 
A finance degree proves that you have undergone rigorous academic training, developed essential financial skills, and possess a deep understanding of finance concepts. This expertise can give you an edge over other candidates, instilling confidence in employers, clients, and colleagues. 
Furthermore, a finance degree can give you the credibility to speak confidently about financial issues and navigate complex financial matters, thus earning the trust of your clients and colleagues.
Conclusion
Pursuing a finance degree is a wise investment in oneself, as it offers many benefits and opportunities for personal and professional growth. The degree equips students with essential financial knowledge and analytical skills that can be applied in various fields and industries, from banking to consulting to entrepreneurship. Moreover, the finance industry constantly evolves and expands, creating a high demand for skilled and qualified professionals. 
The potential rewards of earning a finance degree make it a valuable investment in one's future.