The Ultimate Guide to Find the Perfect Accommodation in Phuket
Written by

Business Daily Media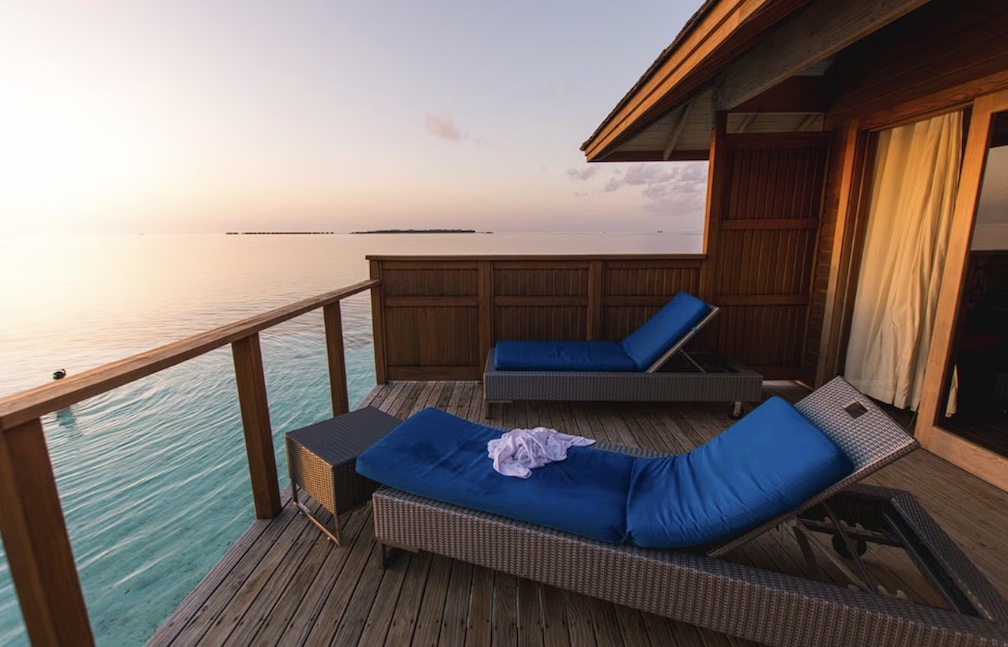 Welcome to Phuket, Thailand! With its pristine beaches and beautiful scenery, it's no wonder that many people choose to stay here for their tropical vacation. If you're looking for the perfect accommodation for your stay in Phuket, then you've come to the right place. 
From budget-friendly hostels and apartments to luxurious resorts and villas, there is a wide range of options available. In this guide, we'll provide an overview of the different types of Phuket accommodation available so that you can make an informed decision on where to stay during your trip.
Types of Accommodation in Phuket
Phuket is one of the most popular tourist destinations in Thailand. With its stunning beaches, vibrant nightlife, and rich culture, it's no wonder why so many people flock to this island paradise every year. But when it comes to accommodations, Phuket has a wide variety of options for visitors to choose from. Whether you're looking for luxury resorts or affordable beach bungalows, here are some of the different types of accommodation you can find in Phuket.
1. Luxury Resorts: For those looking for a luxurious experience, Phuket has some truly spectacular resorts that offer top-notch amenities and services. These resorts often come with private pools, spas and fitness centres as well as fine-dining restaurants and bars. Prices range from moderate to high depending on the location and facilities offered. 
2. Beach Bungalows: If you're looking for something more affordable but still want a beachfront experience then beach bungalows might be just what you need! These cosy little huts are located right on the sand offering an intimate atmosphere with all the comforts of home such as air conditioning and hot running water.
Popular Areas to Stay in Phuket
If you're looking for a tropical paradise to explore and relax in, Phuket is the perfect destination. Located in southern Thailand, this stunning island offers something for everyone – from stunning beaches to vibrant nightlife and incredible cuisine. When it comes time to plan your trip, one of the most important decisions you'll make is where to stay. To help narrow down your search, here are some of the most popular areas to stay in Phuket:
Patong Beach: Patong Beach is probably the most famous beach on the island and one of its top tourist destinations. It has a wide variety of accommodations from budget hostels all the way up to luxury resorts. The area's bustling nightlife provides plenty of entertainment late into the night with bars, clubs, restaurants and more. During the day visitors can enjoy sunbathing on beautiful white sand beaches or shopping at one of many modern malls nearby. 
Kamala Beach: Kamala Beach is located just north of Patong and offers a calmer atmosphere than its neighbour while still providing plenty of activities like swimming or jet skiing in crystal clear waters as well as parasailing or kayaking along its coastline. 
Price Range of Accommodation in Phuket
Accommodation in Phuket is varied and plentiful, ranging from budget-friendly guesthouses to luxurious resorts. The island of Phuket offers something for every budget, so it's easy to find a place that fits your needs and budget. 
For those on a tight budget, there are plenty of guesthouses and hostels available in Phuket. Prices start at around 400 THB ($13) per night for a basic double room with shared bathrooms but can go up to 2,000 THB ($65) or more depending on the location and amenities offered. These accommodations usually include air conditioning, Wi-Fi access, TVs with satellite channels and other basic amenities like hot water showers. 
Things to Consider When Booking a Hotel or Resort in Phuket
Phuket is a major tourist destination in Thailand, and it's no surprise why! With its white beaches, crystal blue waters, and stunning scenery, Phuket is the perfect place to spend your vacation. But with so many options when it comes to booking a hotel or resort in Phuket, how do you know which one is best for you? Here are some things to consider before booking your stay.
Location:
Where will you be spending most of your time? If you plan on doing a lot of sightseeing or beach activities then choose a hotel or resort near the attractions. If relaxation is more your thing then opt for something further away from the hustle and bustle of tourist areas. 
Amenities:
What amenities does the hotel or resort offer? Are there swimming pools, fitness centres, spas, restaurants and bars on-site? These are all important considerations when choosing where to stay in Phuket as they can make or break your vacation experience. 
Price:
Of course, price should be taken into account when booking any kind of accommodation but especially so with hotels and resorts in expensive destinations like Phuket. Be sure to look around at various properties within your budget range before making any decisions. 
Conclusion
In conclusion, Phuket is a great destination for a holiday. With its beautiful beaches, vibrant nightlife, and variety of accommodation options, every traveller can find lodging that suits their needs and budget. Whether you plan to stay in a luxury resort or an affordable hostel, you're sure to have an amazing time in Phuket.