Finding the Right Professional Voice Over Service
Written by

NewsServices.com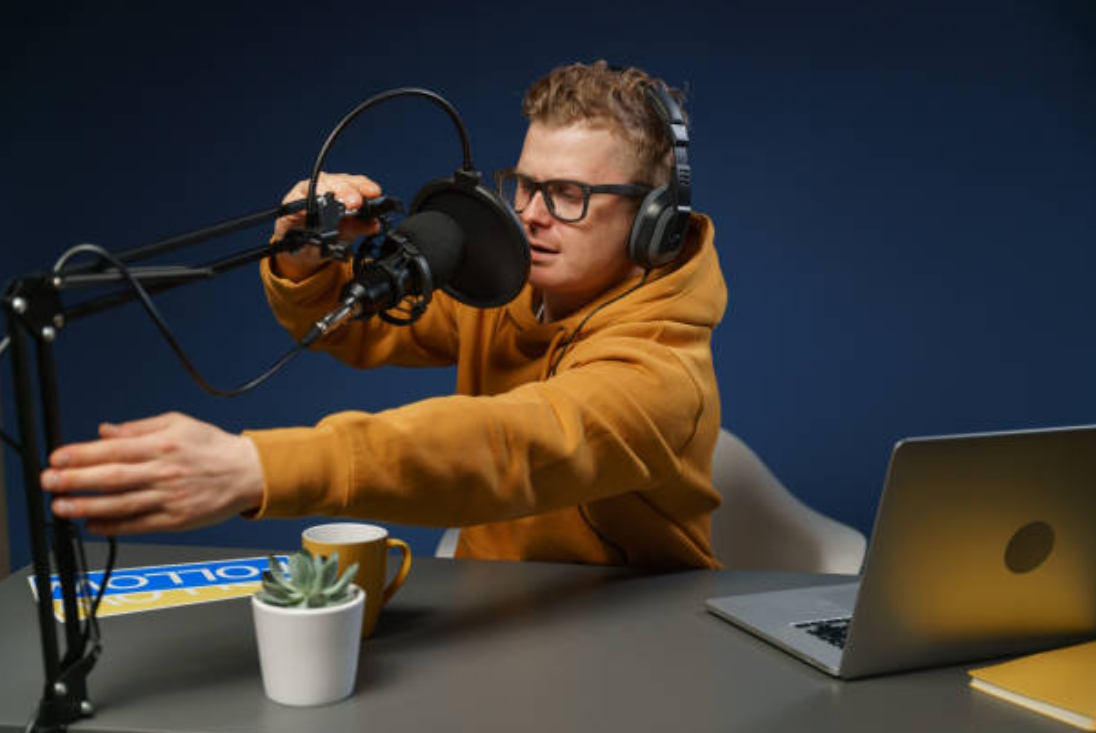 Definition of Professional Voice Over
Professional voice over online is an increasingly popular service for those looking to create high-quality audio recordings for their video and multimedia projects. It can provide a professional touch to any project, from commercials and corporate videos to podcasts and audiobooks. With a wide range of services offered, it's easier than ever to get the perfect vocal performance for your project. From finding the right voice talent to delivering outstanding quality audio files, professional voice over online can help you create top-notch content that stands out from the competition.
A quality voiceover online can make all the difference in a project, and finding the right professional voice over service is essential. When it comes to finding quality services, there are several factors that need to be considered. This article will provide some tips on researching qualified services and evaluating service quality and cost.
Researching Qualified Services
The first step in finding a qualified professional voice over service is research. Start by looking for online reviews and testimonials from other customers who have used the company's services before. This will help you get an idea of how reliable they are as well as their level of customer service. Additionally, look into their portfolio of past work to get an idea of what type of projects they specialize in and their style of delivery. Also verify any certifications or qualifications they may have so you know that they are experienced professionals with a good track record.
Evaluating Service Quality and Cost
The next step is to evaluate the quality of their services as well as their cost structure. Ask for audio samples or even invite them for an audition so you can hear them firsthand before making your decision. Additionally, compare pricing between different providers so that you can find one that fits within your budget.
Preparing for a Professional Voice Over Session Online
If you are looking to produce high-quality audio recordings of your voice online, preparing for a professional voice over session is essential. From writing scripts and script revisions to gathering necessary recording equipment and software, there are many things that need to be taken into consideration before jumping into the recording process. Here is a guide on how to properly prepare for an online voice over session.
Writing Scripts and Script Revisions
Before even considering booking time with a talent or service provider, the first step in preparing for an online voice over session is writing down scripts or doing script revisions. It's important to have clear goals in mind when creating these scripts as they will serve as the foundation of your audio recordings. The more detailed and precise your scripts are written, the easier it will be for both you and the talent or service provider during the recording process. Once you feel satisfied with your scripts, it's time to move onto gathering necessary recording equipment and software.
Steps to Successfully Complete a Professional Voice Over Session Online
The art of voice over acting has become increasingly popular in recent years, and with the advent of the internet, more actors than ever are able to take advantage of this lucrative opportunity. For those looking to get started in professional voiceover work, it's important to understand how to successfully complete an online session. Here are five steps you can take to ensure you're ready for a successful online voiceover session.

A) Setting Up Connections and Testing Audio Quality: The first step is setting up your connections and testing audio quality. This includes finding a suitable microphone and sound system that will allow you to record without any interference or background noise. Additionally, make sure that the connection between your device and the client's is strong enough for both parties to hear each other clearly during playback sessions.

B) Following Direction from the Talent or Producer: After everything is set up correctly, it's important that you listen carefully to direction provided by either the talent or producer on how they want their project produced using your voice-over skillset. This could include pacing or emotional inflections as well as specific language used for certain scenes or characters within a script.
Conclusion
In conclusion, professional voice over online is an excellent way to ensure that your business is heard and understood. It can help you reach a wider audience and give your brand the recognition it deserves. Professional voice over artists are experienced in their field, offering high-quality recordings that will truly resonate with those who hear them. With the help of professional voice over services, you can create an impactful message that will engage your target audience and leave a lasting impression.