Use Of Data Engineering For Building Strong Data Strategy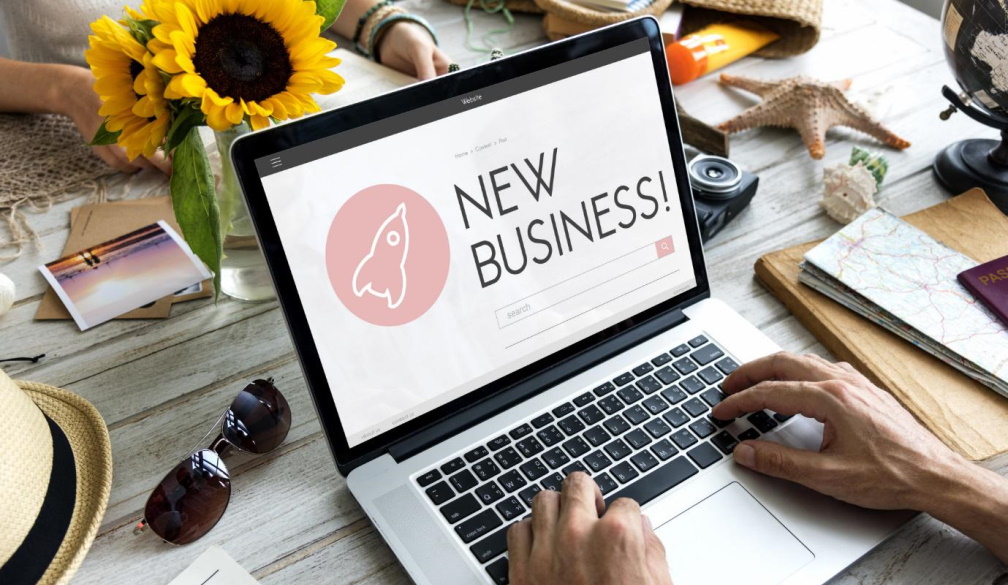 The advancement in technology is making business processes simpler and opening the doors of opportunities for those who are willing to embrace it. Artificial intelligence is helping streamline the data management process. Everything from data acquisition to data management and employee engagement to business growth, everything is data-driven.
Gone are the days when companies were managing the data manually. In this digital era, everything is saved and available on the cloud. No matter your position in your company, you need not take the burden of manually saving and protecting your data.
The data engineering team is there to manage the data. And they are the people responsible for creating well-thought-out data strategies. According to studies, 30% of companies work on well-structured data strategies. And that's the core reason why they are excelling in their work areas.
In this guide, you will learn the right use of data engineering that can result in building powerful data strategies to achieve your business goals.
Let's dive right in!
Basics of Data Strategy
A data strategy is a long-term plan that explains the tools, teams, processes, and policies necessary to manage a company's information assets. Every business works on data in some or the other form. And to create strategies, they use the collected raw data.
Raw pieces of data can not give you the required information if it is not saved, processed, and maintained correctly. The primary decision for any organization is based on the data they gathered. But the procedure to convert the raw data into useful information is a skilled task that is performed by professional and experienced personnel in the company.
Furthermore, a data strategy is the draft company's long-term perspective for collecting, storing, sharing, and use of data.
Why Consider Hiring Data Engineers
Data management is the primary factor in running a smooth and efficient business. If you think your in-house team is unable to handle it properly, you can anytime Hire Data Engineers and let them manage everything for you.
Professional service providers help set up a team of data analysts who have years of experience and have been trained with the latest data engineering tools and technologies. They can easily handle the entire database of your business.
Also, with the expanded number of team members, they work with advanced technologies and frameworks.
Challenges Data Engineers Face While Building a Strong Data Strategy
In order to grow, every business is taking the data-centric approach, but there are times when they struggle to get through.
Struggle To Adopt New Technologies
Adopting new technologies and methods can be difficult at times since it involves AI and advanced analytics.
On the other hand, with increased numbers of data sources, it gets even more important to streamline data integration and data accessibility. Once a company achieves this level, it can move further quickly.
Absence of Data-Driven Environment
In order to build a powerful data strategy involves time and expertise. In fact, the complete environment in the organization needs to be data-oriented. There has to be a well-defined team and legacy to follow to expect the best results.
Data Accessibility
Teams in the office environment need to have direct access to data. When data engineers are unable to get the required information, that's exactly where they fail to create a strong data management strategy.
Getting the right data at the right time becomes the main challenge for data engineers.
Removing Data Silos
If you are able to remove data silos, it will make it effortless to integrate data and boost data activities across your whole company. The data should be available at one centralized location so that everyone in the loop, be it an individual or a department, can quickly access the required information.
Also, streamlining the process will eventually foster data efficiency and data management. Make sure you thoroughly explain the method of elimination and the time (when it is vital to remove data silos) in your data engineering strategy.
The purpose of creating the data strategy is to describe how, when, and what actions will be taken to use, maintain, and secure the data.
How Data Engineers Address The Issues
The fundamental requirement for any business to create a robust data strategy is to establish a data culture. Of course, everyone in the organization needs to use data at some level or another. Thus, creating a comfortable environment where all authorized people can use data as and when required is essential.
However, bringing everyone on the same page and making data accessible without any error or security threat can seem daunting at first. But with the correct approach and proper implementation, it is achievable.
On the other end of the spectrum, in coping with this shift toward the data-driven ecosystem, companies have to turn to a more advanced approach leaving the traditional one behind.
This is to understand that the traditional processes involve fetching and analyzing a large quantity of data with fear in mind, as data breaches and leaks are quite common in businesses today.
That's precisely where data engineers come to the rescue, and they make sure effective data governance. They craft and manage the data quite effectively.
Ways To Implement Data Culture
The most significant advantage of data culture is to create a pathway to use data for all the authorized personnel in the organization. However this may be difficult to implement, but once done can get you maximum results.
It is easy to understand that an organized form of data can help you bring more constructive changes in further related tasks. You may experience increased employee satisfaction, improved profits, and so on.
You need to analyze data at every step to make sure all the business processes are taking place as intended. Moreover, a well-thought data strategy can drastically improve the overall business performance.
Encourage data literacy so that everyone in the company can access relevant information and increase their insights.
However, ensuring pieces of information and decision-making are driven by data, not the hierarchy. You should go for people who are equipped with data analytics skills and management techniques.
Yes! An influential data culture is easily achievable.
Benefits of Implementing an Effective Data Strategy
There are several benefits of employing a constructive data strategy. Here are some of the most common and significant ones.
Improved Customer Satisfaction
The principal objective of running a business is to keep your customers satisfied and happy. Companies rely on data and analytics to strategize accordingly and prepare data policies based on the same.
Everything from their digital experience to customer support, companies can use data to configure more valuable and operational data planning. The collected data and the purpose of using that data play a significant role while establishing strong data strategies.
Attain Regulatory Compliance
The biggest threat to data is data breaches. However, productive data planning must prioritize data security, and that can be achieved by implementing ways to control unauthorized access to your data.
Make sure everything is planned and maintained, keeping the security and integrity of data in mind.
Increased Productivity
Data engineering is a critical factor for productivity in all modern organizations. It helps automate several necessary processes and increases the efficiency of data-driven decision-making. It also provides the foundation for creating insights to enable data engineers to make effective decisions in the best interest of the organization.
Help Performing Decision Analysis
It is crucial for businesses to analyze how their previously taken decision worked. If you properly examine the decision that has ever been made, you will be able to make better decisions for future endeavors.
Moreover, the regular evaluation of data can help you prepare a better worked-out data strategy that can further turn out to be the more effective and operational decisions. This is exactly where data engineering is incorporated.
Identifying New Business Opportunities
Products/services are the lifeblood of any company and are the most critical investment they undertake. It won't be wrong to anticipate that data engineering is one such technique that opens many further doors of opportunities.
Indeed, the product management team is responsible for shaping a new constructive roadmap for the products and services you are focusing on. The involvement of data engineers and the further use of technology like artificial intelligence offer predictors, one of the most useful aspects of machine learning.
So, there you have it! This was all about data engineering, data engineers, the benefits you can reap using data engineering, and, most importantly, the challenges and solutions that data engineers use to have that solid and secure data strategy.
And that's how you can…
Enjoy Building Data Strategy!
Final Thoughts
Data is crucial for every data-driven business. You should never look for easy and quick ways to reach your destination. Instead, take the time to construct a fully operational strategy that can assure positive results. However, reiterations lead to the best results, and incorporating new strategies and methods into your existing plans can bring a whole new energy to your business. Let the data engineering team do a thorough data analysis to configure what's best for the growth.
Arthur is the content strategist at Outreach Monks. He beautifully takes the responsibility to create unique, engaging, and informative content for readers. Prior to this role, Arthur spent over a decade developing and managing content for brand clients in technology and brand-building organizations.