How To Level Up Customer Experience For B2B Enterprises
Written by

NewsServices.com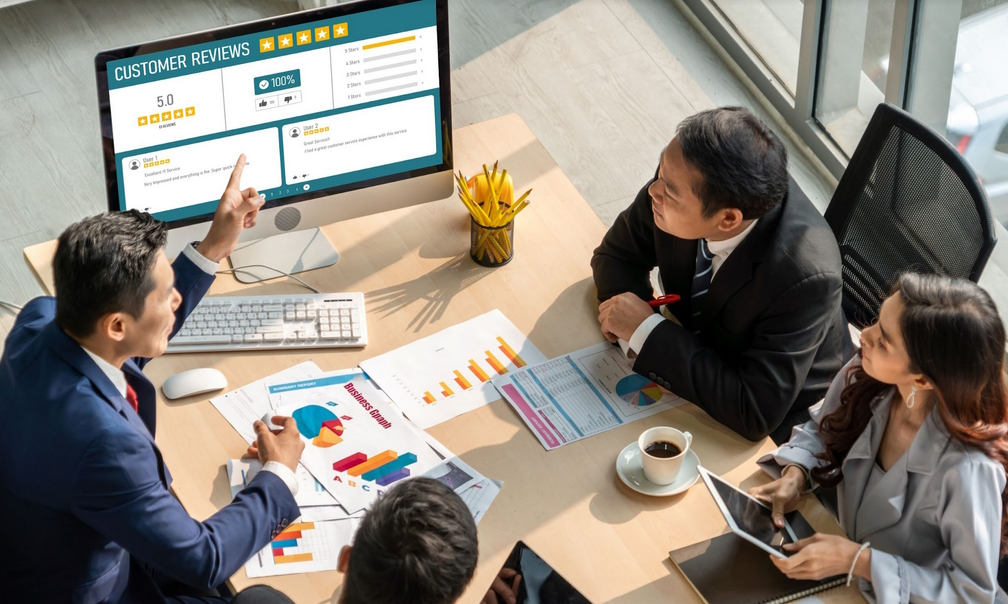 Customer service has seen tremendous growth over the past few years. More companies place a high value on customer experience. Consequently, customers have come to expect much more from the deal than just good service.
B2B includes services and products that one business provides to another. With the client not being the end user, it changes the experience companies offer, especially for those businesses wanting to improve their B2B customer experience. According to one study, 45% of B2B clients wish for a more personal experience. Here are six ways to level up your customer experience:
Shift the paradigm of service
One critical concept for companies to consider regarding the customer experience is how their staff approach their daily tasks. Shifting from a sales-oriented to a more customer-focused mindset can improve customer experience significantly.
Instead of the staff seeing it as a routine task or a means to an end, businesses can consider this a critical component in client retention and satisfaction. This shift in mentality is crucial to providing an improved customer experience.
Fortunately, businesses can turn to different tools and platforms, like contact center as a service (CCaaS) to improve or streamline client interactions. These platforms have different features that allow businesses to move customer service away from a transactional approach and keep their customers more engaged.
When staff members change their viewpoint to include the customers, they make the experience more genuine and relatable. This level of empathy assists the team in building more trusting relationships with B2B clients.
Understand the customer's needs
Most clients define customer service as the interaction between one human and another. It may be even more critical for B2B clients, as they're under immense pressure from management to make wise decisions with the company's budget. When these different expectations are discussed, the customer gets more out of their customer service journey than they expected.
Answering their questions calmly and providing solutions that suit their unique situation builds more trust between the parties. Another study reinforces this by stating that 66% of customers expect companies they do business with to grasp the uniqueness of their needs.
Implement tailor-made options
Once companies understand their customers' requirements, the customer experience team can implement tailored options to address them. For example, some clients prefer to receive email communications instead of conversations over the phone. Personalization positively affects the customer experience as they feel heard and cared for rather than just being clients.
Customers will also appreciate a more proactive approach to the service they receive. When companies anticipate the outcomes, they can prepare an appropriate solution before discussing the options with the clients. In addition, clients prefer receiving real-time responses. According to HubSpot, 80% of B2B clients want this feature in their service, which is 16% more than their B2C counterparts.
Gear up the team's technology
Technology plays a vital role in the customer experience and, ultimately, customer satisfaction. Companies that stay ahead of technological developments give themselves an edge over their competition and streamline the customer experience.
Artificial intelligence, chatbots, and automation are the more popular choices for companies to add to their customer service teams. Moreover, these solutions leave service agents free to personally assist their customers with more significant issues that may arise.
Continuously improve on service
One of management's main goals is to find new ways to improve the customer experience.  Along with the other technological developments mentioned above, companies can also use social media and other self-service platforms to ease the flow of information.
Many customers like to feel in control of their experience. This means they value FAQs, how-to videos, or manuals to help them solve their problems before contacting a care center for further assistance. These options empower clients and bring relief to a busy contact center when they only have to deal with serious issues.
Value the customer's feedback
Customers who feel they're part of something more, like an exclusive community, are more inclined to remain loyal to a brand. As a result, companies should consider any customer feedback when making adjustments that may affect the customer's experience.
One way of staying on top of what the client wants is by implementing a social media strategy where clients can interact with the company and other clients online. Clients will feel they can share their experiences with their peers. This allows your company to fine-tune your strategies to keep your clients satisfied with the service they receive throughout their journey.
Conclusion
Although customer service may seem the same for all customers across the board, B2B clients need more to keep them satisfied and loyal. Especially with so many competitors on the market, companies must find innovative ways to level up their service and include technology or other clever techniques to ensure their customers have a stand-out experience.