Late payments worsening for Aussie small businesses: tips on how to get payments in the door faster
Written by

Tess Sanders Lazarus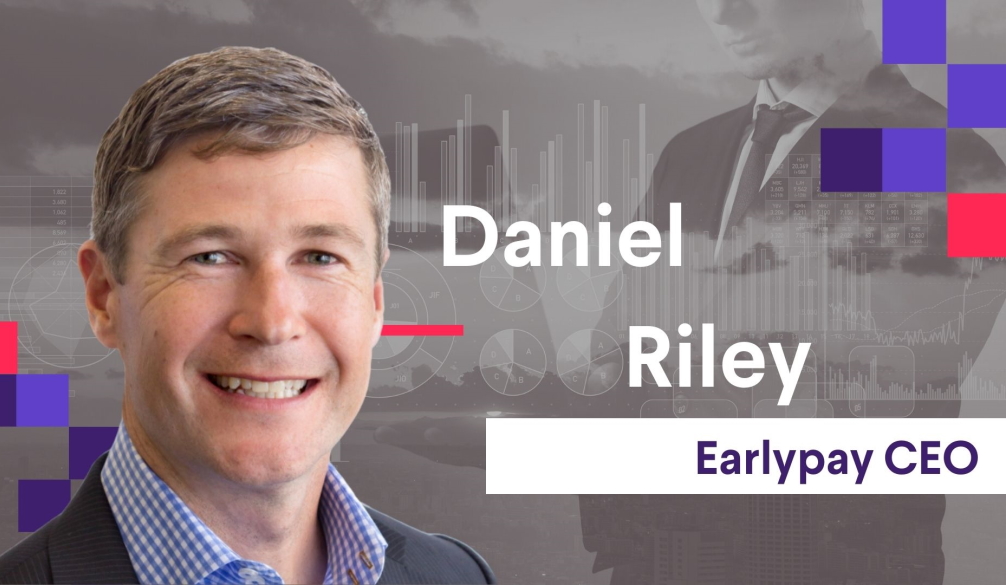 Daniel Riley, leading finance expert and CEO of one of the country's top business finance providers, Earlypay, is encouraging businesses to review their debtor payment systems and put in place measures to speed up the payment of outstanding invoices.
"Unfortunately poor cash flow is often not a symptom of lack of sales, but a result of poor debtor management," Riley said.
"Many businesses fail due to cashflow issues because they have not put systems in place to properly manage the fast payment of customer invoices. With businesses under pressure due to inflation, rising costs and labour shortages, cash flow is becoming a bigger issue and is sending many businesses to the wall.
"A recent report by Xero has highlighted that late payments are continuing to blow out across the country. On average over 50 percent of all invoices sent by businesses to customers are being paid late by an average of 23 days.
"While bigger businesses have the capacity to soak up these late payments, small businesses with lower cashflow do not. Small to medium size businesses urgently need to act to improve their systems and put new measures in place to claw back late payments."
Riley has outlined tips on how to get payments in the door faster.
Review the late payments
"Business owners need to take immediate action and review all late payments over a six to 12 month period," Riley said.
"Understand which businesses are paying late, by how much time and why. Once you have this information in front of you, you are then able to determine how to respond."
Adjust invoice dates and payment modes
"Where necessary, adjust invoicing dates for customers," Riley added.
"This is important and ensures that payment timelines are adjusted to tighten the period in which customers must pay their bills. Actions can include invoicing certain customers earlier allowing more time to pay, or reducing the amount of time they are given to pay.
"If some customers have been working on 14 day payment terms and are regularly late to pay their invoices, reduce the payment period to seven days.
"Add additional payment modes to reduce the ability for customers to delay payment due to bank transfers and other issues. The more payment modes, the easier it is for them to pay."
Set up automatic reminders
"Systems such as Xero enable you to set up automatic reminders when invoices become overdue," Riley explained.
"Utilise these features to automatically do the work for you. This will prompt customers and should help to get payments in the door faster."
Add late payment fees
"While not a popular feature of debtor management, it is an effective one," Riley added.
"Late payment fees usually encourage customers to pay on time or reduce the number of days they pay late. Sliding scales of late payment fees are also helpful in incentivising fast payment."
Outsource debtor management
"Debtor management is a time intensive activity and one that needs to be undertaken with care and courtesy," Riley said.
"Invoice Finance is one of the fastest growing finance products in the country because it provides upfront payments to businesses for the invoices they generate and can hand over debtor management to the financial organisation, in some cases. The cost is also negligible.
"At Earlypay, this is one of our biggest areas of enquiry and fastest growing areas of business. There are no bank loans required or extensive trading history needed. In fact it is available to businesses of virtually any size or age — even young businesses with a small trading history, or businesses with ATO debt or credit issues.
"Business owners do not need to put up their home as collateral because the invoices are used as collateral. For businesses that use Xero or MYOB, we are able to integrate their accounts software with our user friendly platform enabling fast payment and easy follow up with their customers for payment."
Riley states that COVID has created an extraordinary and unusual set of trading circumstances for businesses and that it will be the businesses that act quickly to address late invoice payment issues that maintain a healthy cashflow situation and succeed over the next 24 months and also prepare them for any further black swan events such as the Russia Ukraine war.
About Earlypay
Earlypay is an ASX listed (ASX: EPY) provider of business finance that has experienced year on year growth since its inception in 2001. Earlypay provides a number of key services, including Invoice Financing, Equipment Financing, Trade Financing and Foreign Exchange Services.