The summit needs to get us switching jobs. It'd make most of us better off
Written by

Dan Andrews, Visiting Fellow and Director – Micro heterogeneity and Macroeconomic Performance program, Crawford School of Public Policy, Australian National University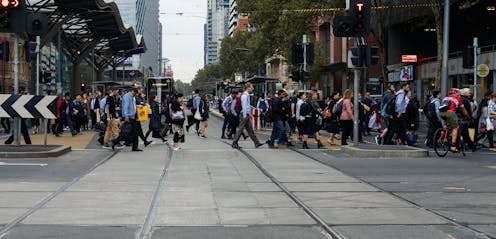 This article is part of The Conversation's series looking at Labor's jobs summit. Read the other articles in the series here[1].
After 20 years of declining educational standards, as well as recent disruptions to migrant flows, discussions at this week's jobs summit will rightly emphasise the importance of growing skills.
But reforms to education policy can take a long time to reap benefits, and there is no guarantee that changes to migration policies can rapidly return Australia to pre-pandemic population intakes.
This means discussions at the summit should focus not only on growing our stock of talent, but also on allocating our existing talent more efficiently.
In a study entitled Better Harnessing Australia's Talent[2] released this morning prepared for the non-profit e61 Institute[3] we demonstrate that's not yet happening.
Read more https://theconversation.com/the-summit-needs-to-get-us-switching-jobs-itd-make-most-of-us-better-off-189462