Essential Winter Wear for Men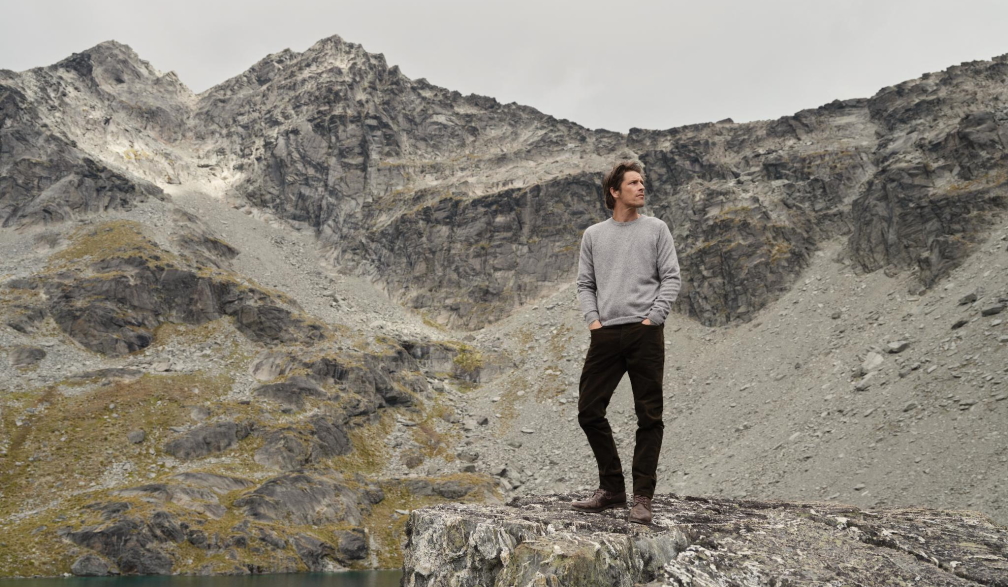 Between frosty early mornings and winds that seem to cut straight through you, dressing for the colder months can be a challenge. When it's cold outside and blowing a gale, it's tempting to want to retreat indoors, cocoon yourself in as many layers as possible, and hibernate until spring. Unfortunately, tempting though this may be, it's far from the most practical option. 
Style is something to aspire to in every season, including at the height of winter. Winter clothes for men should be designed with style and practicality in mind, and make dressing for the cold season an absolute breeze. From chunky men's knitwear to shirts that are made for winter layering, read on to discover the must-have men's clothing items you need to warm up without dressing down this season. 
1. Long Sleeve Polo 
The key to nailing layered men's fashion? Starting with the right inner layers. A long sleeve polo shirt is a must-have for stylish winter outfits for guys. Polos are a trans-seasonal staple that can hug your body for extra warmth and cuts a casual yet sophisticated silhouette. 
2. Oxford Shirt 
Cold weather is no reason to slack off on your workweek wardrobe. Stay warm without compromising on style credentials with men's oxford shirts that are crafted from highly breathable, comfortable cotton. With a soft, lived-in feel that will only get better with wear and age, they're amongst the best winter shirts for men who love to look sharp in any season. 
Dress it up with a pair of chinos or trousers for the work week, or pair with jeans for a laidback weekend look. 
3. Harrington Jacket 
The Harrington jacket, also known as a Baracuta jacket or a G9, is a classic outerwear staple in any man's wardrobe. Epitomising urban style, Harrington jackets boast clean and contemporary lines while its shower-repellent canvas construction means that wearers will be ready for anything. 
Don this men's winter jacket over the top of your favourite polo or oxford shirt for an instantly put-together look that locks in warmth. 
4. Quarter Zip Sweat or Knit 
Keep the chill at bay with a quarter zip jumper. Designed for easy layering, this versatile style can be dressed up or down, pairing well with chinos or trousers for smart occasions. Fancy a sportier look? Opt for a sweat knit instead. Breathable, warm, and free of bells and whistles, it's a great companion for weekend hikes or simply for working from home. 
5. Denim 
As every sartorially-inclined man knows, a good pair of jeans is a wardrobe essential in every season. From slim fit men's jeans to pairs with a relaxed, straight fit, denim is a no-brainer staple for the winter weather. 
Whether you're working from home or braving the cold to enjoy intrepid outdoor adventures, men's winter fashion can be a tricky challenge to conquer. Use this guide to men's winter essentials as a checklist for building your capsule winter wardrobe, and stay cosy, comfortable, and classy this season.