Not so risky business: Aussies encouraged to change their attitudes towards investing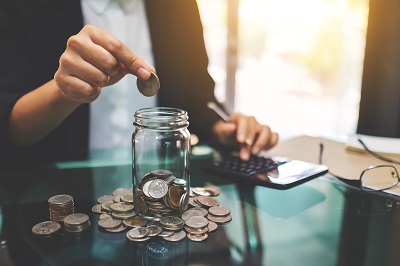 From traditional investments like stocks and shares to the digital world of crypto and NFTs, the investing landscape has shifted dramatically in recent years.
The new Australian Investor Sentiment Report 2022 reveals more than two in five (42%) Australians haven't invested in cryptocurrency because they believe it is too risky – a perspective that was held more commonly by men (45%) than women (37%).
Despite being so highly opinionated about the risks associated with digital currencies, an alarming number of Aussies are being careless with their wallets, with over two in five (42%) Australians admitting they aren't very sensible with their finances.
Founder of Chillur, Prashant Rajkhowa, believes if it is done strategically, investing can build an individual's long-term wealth.
"Our research reveals, just over a quarter (28%) of Aussies stick to a strict budget which is encouraging to see and is definitely a transferable skill when it comes to investing.
"You should start small with a budget you can put aside for a long period of time and invest a little, regularly to benefit from compound interest.
"Chillur Earn allows Aussies to earn interest on eligible cryptocurrencies every day. Interest is calculated daily and added to your balance at the end of each day," he says.
Mr Rajkhowa encourages Aussies not to buy into the misconception that investing is a get rich quick scheme when it comes to new assets such as cryptocurrency.
"Cryptocurrency should be treated like an asset just like any other and should be seen as an investment that's long-term," he says.
"Concerningly, our research found one in ten (10%) Aussies don't understand the difference between long-term investments and short-term trading, so it's important to bridge that education gap to ensure people are not being misled in their investments.
"You don't buy a house and expect to see a return instantly, in fact you're often told to wait at least three years before selling. Cryptocurrency functions in a similar way to a long-term investment."
Investing is a commitment that can leave people feeling unsure of where to start, however Rajkhowa says it doesn't have to be complicated or scary, "New micro-investing platforms remove some of the common barriers for those looking to start their investing journey."
Platforms such as Chillur are allowing Aussies to try their hand at investing without the pressure of having to navigate the cutthroat market trends. For more information or to start their investment journey Aussies can visit www.chillur.com.au.
About Chillur
Launched in 2019, Chillur is a platform that simplifies the purchase of cryptocurrency. Beginners can buy cryptocurrency bundles and set up their diversified cryptocurrency portfolio in minutes. The platform enables you to build long-term wealth through passive investing in new and established cryptocurrencies.
About the Australian Investor Sentiment Report 2022
The research by Chillur was carried out on a national representative sample of 1008 Australians aged 18 and over in March 2022. Methodology: The data sample was weighted against ABS data for age, gender and location using an online survey that is independently conducted and verified PureProfile.