How to Choose the Right Professional for Your Commercial Painting Needs
Written by

NewsServices.com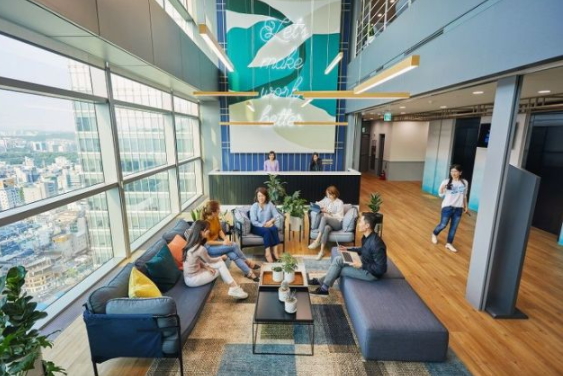 You can't seem to find the right industrial painting service to paint your commercial building? Given the numerous painting companies available in the market today, searching the best one can be a pain in the neck. 
Not to mention, hiring industrial painters in Sydney can be a frustrating and lengthy process. If you're too careless, you'll likely hire painters who charge extremely high fees, have intensely pressured tactics and worse, don't have a contract. 
So how do you find a professional and trustworthy commercial painting service that has the talents and skills that will exceed your expectations? Worry no more. This guide can help you with your search process. 
Know and Plan Your Budget 
The first step in finding an industrial painting is to plan your budget. Your budget is crucial for choosing industrial painting companies in your area. Think of the scale of the project, the prep work to be done, and the materials it will take to get the results you want.
Ask Family or Friends for Recommendations 
One way to choose an industrial painting company is by asking for recommendations. If you have family, friends or colleagues who used this kind of service before, then it might be worth considering their recommendations when looking into paint jobs in your area. 
Word-of-mouth is also key in finding a skilled industrial painting service in Australia. 
 
Look for a Service With Licence and Insurance
When you're looking for a paint company, it's important to make sure they all have the necessary licences and insurance. Otherwise, it's like you're hiring someone who doesn't know what they are doing or is sketchy. Their credentials show that they are qualified to do their job and will protect you, as well as any other member of your family, in the event of an accident.
Check Their Experience Level 
Experience and certification play a great part in the overall search process. A company with both will have honed their craft over time, which means they can give better customer satisfaction than those who just started out recently. 
Ask Necessary Questions 
What questions should you ask before hiring a painting company? You might think that it is just about getting estimates, but there's more than meets the eye. Chatting with their subs and employees will give insight into how they work, as well as what products they use. 
Asking the right questions is essential when considering if a painting company deserves your investment of time and money.
Get Estimates From Several Companies 
When choosing a painting company, get estimates from multiple companies and compare them. Make sure you know exactly what you're paying for before getting started so that there are no surprises down the line. The estimate should articulate the price for your services and what you will receive in return.
Know the Project Size 
It is also important that you know the size and type of your project. How many rooms need painting? Do they involve more than one building or just a single structure like an office suite? Also, consider when it would be better to do the project. 
Contractors will often offer discounts for painting in the winter. It's a great time to get your house painted since there are fewer people around, and there will also be fewer disruptions. 
Consider Some Extras 
There are a variety of steps that your painting project might involve. You may need to clean and treat the surface, sand it down if necessary or replaster over old plaster in some cases; you could even opt for re-staining.
Woodwork needs special treatment and preparation. You might have to do some restoration work before getting the best-looking, smartest results from your project. Make sure you talk it through with a contractor so that both of you know what your options are going forward.
Be Upfront With Timelines 
You can't just take a painter at their word when they say they'll be done by this date. Make sure you dig into the details of any project timeline and make an informed decision. Doing so helps you in aligning both your and their deadlines as closely as possible, without compromising quality or safety standards.
Be straightforward about your needs. If you need the painting done by a certain week in order for another phase of remodelling to happen, make this clear when talking with contractors. They'll inform you if they've got the crew ready to make such a deadline work.
Also, give the contractor a completion date you're flexible with. This will give them an idea of how much time they need. Saying 'whenever you can get to it' means different things to each person. Avoid frustration by setting a date, but know that you may need flexibility in order for everything to work out perfectly.
Be Particular 
Industrial painting is a sophisticated process that requires special training and equipment. The skill set required to do industrial work goes beyond just knowing how to handle paint well. 
Industrial painters are professionals who can help you with any painting needs. They'll assess what is needed and make recommendations for it, so there's no guesswork involved. However, you also need to do your part; be specific with what you need or want so that you can determine who to work with that best fits your needs. 
Ensure Safety Standards Are Adhered 
Health and safety should go hand-in-hand with your industrial building project. The right painting service uses appropriate paint in order to work in a clean space without having concerns about their health or that of others around them. 
Takeaway 
There's no way to fully anticipate all of the potential problems you might face when planning your next industrial painting project. However, it's important to have a plan in place before starting a new project to ensure that everyone will know what their role entails. It also allows them to work efficiently together as part of one team.