Are You Planning to Visit a Chiropractor? The Innovative Ways to Manage Your Expectations
Written by

NewsServices.com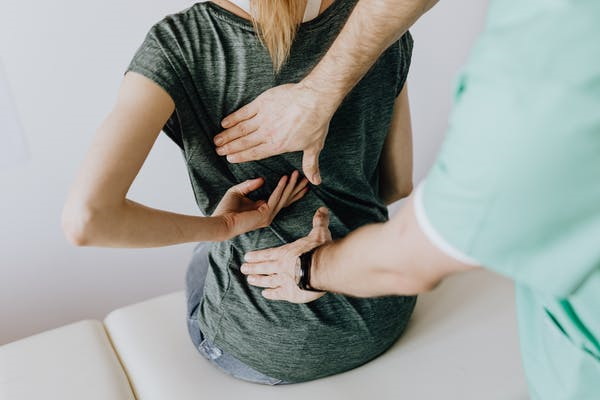 We have stepped onto 2022, where the lens through which we look at life has changed manifold. Over the past few years, there has been development in science and technology. And these innovations have touched upon the medical world and come up with multiple medical treatments and healing modalities that have enabled people to heal better and more permanently. One such healing modality that most people are getting curious about is the field of chiropractic care. This healing modality aims to ensure that the body heals naturally. The chiropractic care practitioner's goal is to find out the root cause of the pain or the bodily dysfunction and then trigger the body's inherent healing system.
When it comes to chiropractic care and treatments, people can heal everything from neck pain and back pain to shoulder injuries and even sports injuries. To know more about this, you can check out Active Edge chiropractic and functional medicine.
But when you are planning to visit an expert chiropractor, you need to manage your expectations well so that it doesn't get into the way of your treatment or healing process. Here are a few guidelines that you can consider.
Don't expect a miracle
Sometimes people walk into a chiropractor's room, thinking they would witness an instant cure. They think that the disappointments they've endured from conventional medication will be covered by the chiropractic treatment at the earliest. If you are thinking something like this, you will be in for a huge disappointment. Since the treatment modality is all about tapping into the root cause and triggering the healing, it will take time. Hence, you will have to exercise patience and wait for the treatment to bring results.
Spinal adjustments and tests
When you consult a leading chiropractor, they would want to know what led to the pain in your body. Other than asking you to get a few medical tests done, they will also ask you a set of questions to get a glimpse of your life and the conditions you withstand daily. It will also provide them with the medical history that they need. That aside, they can also suggest you some spinal adjustment movements as an initial treatment that can make you feel better after a few days.
Be regular with the sessions
Once you walk into the chamber of a chiropractor, you don't need to continue the treatment forever. Having said that, you will only benefit from the sessions if you are regular about it. For certain patients, if the condition is critical that weekly sessions are required for the long-run to stay fit and active. Others can choose the sessions based on their requirements. However, it is better to allow your chiropractor to decide the correct course of treatment for you so that you benefit from it in the long run.
Finally, every patient will have a different story regarding chiropractic treatment and pain management. But if you are regular with your sessions and follow the lifestyle changes the chiropractor asked you to, you will recover to a considerable extent.