6 reasons why you should buy from a reputable dealership
Written by

NewsServices.com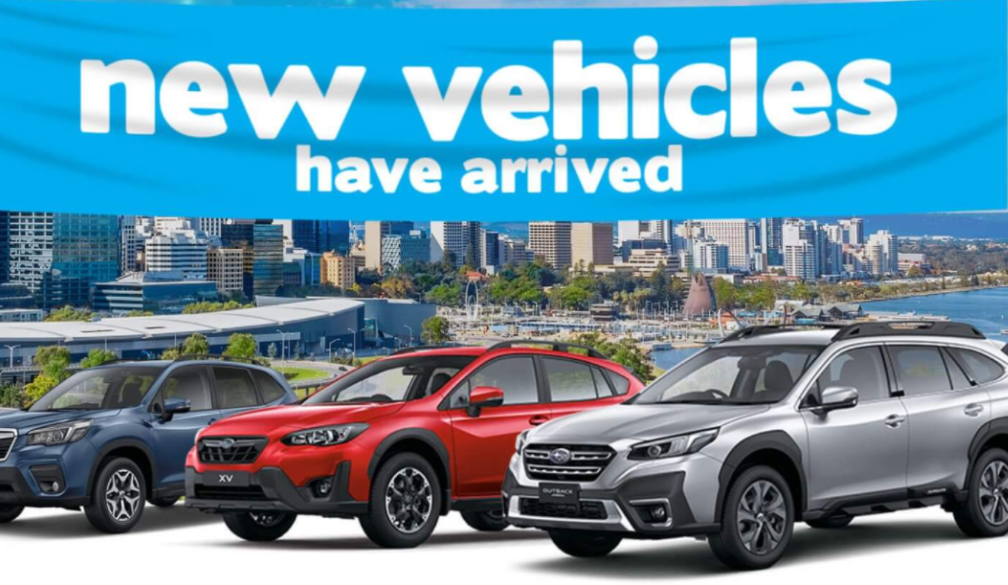 Buying a new (or second-hand car) car will most likely be one of the biggest investments of your adult life. So where should you turn to when you make this big decision?
These days you can buy a car from almost anywhere - privately, online, car yards, dealerships, leasing agencies… you can even import a car directly from overseas and have it delivered to your driveway.
You might be thinking - where do I get the most value? Here's why buying your new car is best done at a car dealership.
1. Reputation is king
Buying a car from anywhere - new or used - requires both parties to trust each other. When it comes to reputation, legitimate car dealerships have more to lose from a tarnished reputation than however much they could be ripping you off.
Any reputable dealer isn't just looking for a quick sale - they're looking for your long-term business and genuine customer loyalty. They want you to come back for regular services and benefit from their expertise and excellent customer experience.
Compared to a once-off private sale, an online seller is probably looking to get rid of their old clunker for a discount price and never speak to you again - even if something goes drastically wrong. A dealership not only has a reputation to uphold, but they also have legal obligations to you as a legitimate customer.
2. Trade-in options
Unless you find a perfect match where a private seller is willing to take your old car and do a swap, it's highly unlikely that you're going to be able to gain from a trade-in on the private second-hand market.
Dealerships, on the other hand, are always looking to up-cycle and re-sell old cars for a marginal profit, and your old car is probably a great opportunity to do just that. As a reward, you'll get a nice discount on whatever new car you have your eye on.
Not bad huh?
3. Exceptional customer service
Dealerships are all about maximising the benefit for their customers and leveraging this into long term loyalty. To do that you need wonderful customer service. Whether that's a hot coffee in the waiting room, a stress-free test drive, or some valuable assistance with the administrative work, you can be sure that a private sale won't have the same charm.
Buying your next car from an authorised dealership won't just be a nicer experience; you can also be sure that they're working to get the best value for you. After all, they want you to buy your next car from there as well right?
4. Warranty
Warranty is something that you'll wish you hadn't forgotten after snatching up a cheap second-hand car from that guy with the Gumtree ad.
When you buy a new car with a genuine car dealership, you instantly get access to the gold standard: a new car and a manufacturer's warranty. Don't expect either of those when making a private sale. Even if you buy a second-hand car from a dealership you're still going to get access to the manufacturer's warranty if it's low on kilometres and has a healthy service record.
5. Private sales are risky
Buying a used car on the second hand, online and private market is risky for several reasons. First, it's probably being sold for a reason that you're not aware of - like a slow but costly oil leak - or you might find out 3 months in that the owner has neglected a critical service job that has resulted in serious engine issues.
But buying privately can be a risk for other reasons too. The car itself may be reregistered, or even stolen property. It's best to do your research and give any second-hand car a thorough once-over before you consider laying down any cash. If you're after a risk-free and smooth sales process, forget trying to barter your price down on a second-hand deal and reach out to your local dealership for advice.
6. Ask about demo models
One benefit you'll never find on the private car sales market is the option to buy a demo vehicle. Demonstrator vehicles are the cars used to show potential customers how the cars drive and what features they have. As such, they're always in great condition, low on kilometres (usually under 5,000km) and drastically cheaper than buying a new model outright.
Why is this even a possibility?
Dealerships are actually motivated to sell their demo vehicles before they become 'used vehicles'. This happens after they hit the 5,000km mark where their price would drop significantly. When you head into the dealership, make sure you enquire about demo vehicles and see if there are any on sale near you.
Choose your dealer carefully
Throughout WA, there are a great number of reputable dealerships with a range of new, used and demo cars available. If you're wondering which one is right for you, simply head online and find the nearest cluster and book some appointments to see what's available. It helps if you come prepared with a solid budget and knowledge of which model you're chasing. For more info on where to start your search, head to Subaru car sales near you.