Retail Revision: What Goes Into Opening a Brick & Mortar Retailer?
Written by

NewsServices.com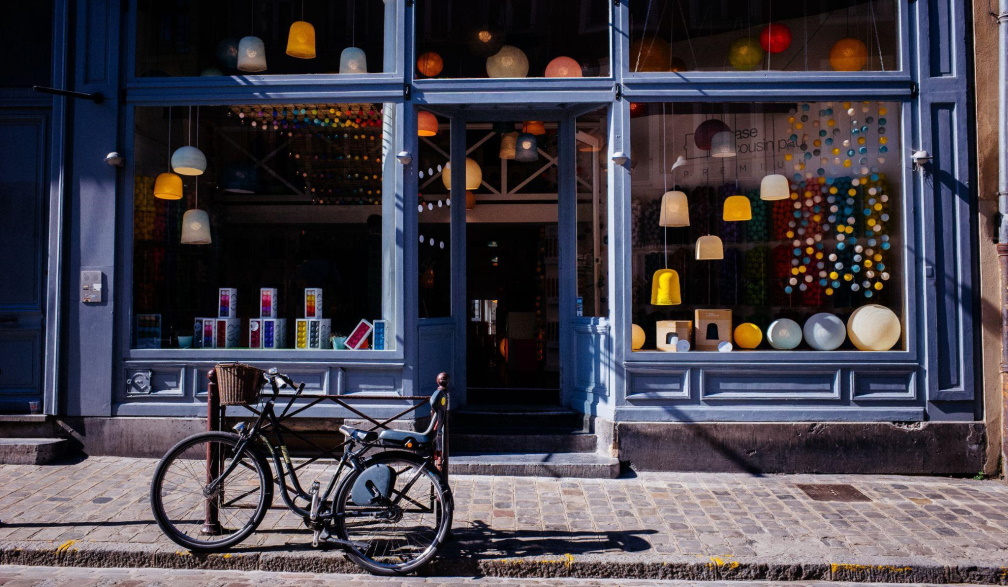 It's getting less and less common for individuals to open brick and mortar retail stores. We can thank the advent of the pandemic for this occurrence, which inevitably pushed us all to shop online. The lower cost, increased resiliency and worldwide exposure that online can bring have made us forget about the advantages of opening physical stores.
There are, however, some advantages of having brick and mortar retailers; some people love to come in and try the products or talk to a real person. It's these interactions that are missed when you're purely shopping online.
The traditional retailers that also pivot to having online options will likely do the best as they provide customers with the best of both worlds; the ability to conveniently shop online and look at items in-store. This flexibility is especially the case for retailers that sell wholesale gifts because many people enjoy checking item quality before sending them to a friend or loved one.
So, if you're thinking about expanding your business to an online location or if you're starting fresh with the brick and mortar option, here are some things to start looking at beforehand.
Consider the Location
The first practical consideration in opening a brick and mortar retailer is finding the location. You have multiple things to consider, and this is potentially one of the most critical steps. If you choose the wrong area that isn't convenient or accessible for your demographic of customers, then you'll likely go out of business.
To make the right choice, you need to see what demographic of customers you will be targeting, whether they are likely to shop in-store and whether your location is accessible. It is generally more likely for older consumers to prefer walking in-store, so if your customer base is made of more senior markets, then you'll likely have made the right choice.
Ensure that you have adequate space for parking, and ensure that it's an easy place to enter and exit with an inviting entrance. If you pay attention to these less apparent considerations, you'll contribute to a positive customer experience.
Understand your Budget
Since brick and mortar stores are more expensive than their online counterparts, budget is a huge consideration. If you don't have a profitable store and the rent, staff and inventory expenses are too high; you'll run out of cash flow.
These considerations should start before you start building; estimate income and expenses. Have an idea of what you want to spend on your building. Do you want to take out a mortgage, buy outright or rent? These are things you should think about alongside your business finances.
After crunching the numbers and estimated inflows and outflows, we can get a good idea if the investment will be worthwhile. If your numbers show profitability, you should go ahead and build the store; this isn't a guarantee of success since it's an estimation, but it will put you on the right track.
Consider POS Systems
Having suitable POS systems is crucial because it enables customers to purchase conveniently and quickly. It's not exciting, but it will impact the customer experience. You will need to set up the POS to accept multiple payment methods. We recommend cash, credit, and debit cards.
You will also need to consider the type of business you are running and what POS system will be suitable for what industry you're running. If you have a restaurant, your POS will be entirely different from the POS for a clothing retailer. I recommend doing your research and finding the right one.
Find Appropriate Staff
When starting, the staff you have on the ground are possibly the most crucial consideration; the staff members are the first people customers will interact with upon entering the store. It is ideal to have staff passionate about the niche and knowledgeable about your products.
You will need to find staff that can do the following tasks:
* Welcoming and assisting customers with purchases

* Processing payments

* Maintaining customer loyalty

* Making visual merchandising displays
If you can find reliable staff to work on these things and establish good relationships with customers, you'll do well. Also, you should remember that it's how qualified the staff are, but the most important consideration is their interactions with customers.
Conclusion
To make your brick and mortar store's launch successful, you'll likely need to follow these steps and plan appropriately. There is much more time, effort and money investment required upfront for the launch, so you'll need to manage beforehand. You'll likely have a successful launch if you've gone through the planned process.