Top Brands That Accept Bitcoin and Other Cryptocurrencies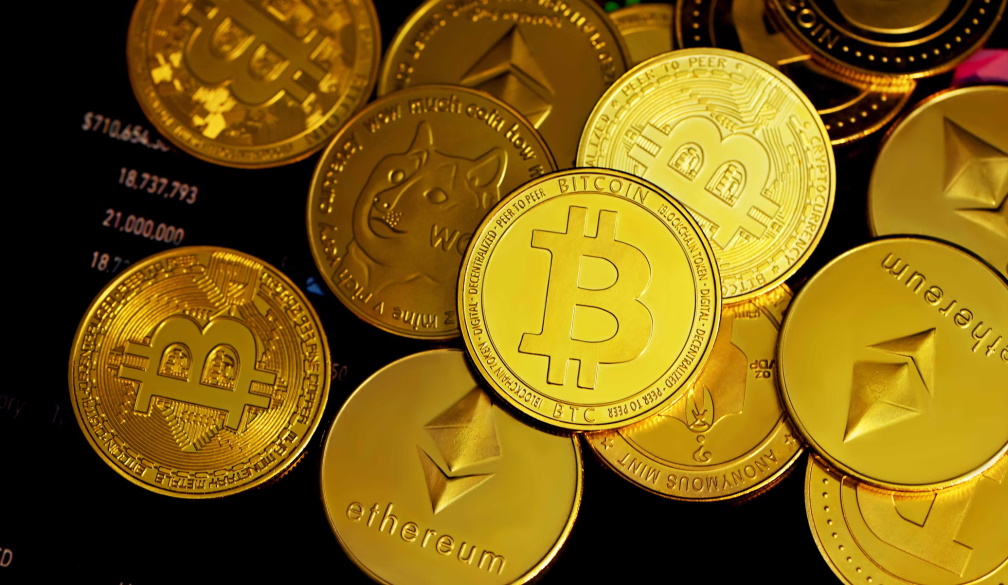 As a crypto enthusiast, you've probably noticed that the list of brands accepting cryptocurrency payments is growing. When bitcoin was first launched, there were only a handful of online retailers and services accepting cryptocurrency, but now there are thousands. This is despite the extremely volatile cryptocurrency markets and constantly changing cryptocurrency prices.
From leading online retailers to small local businesses. To help you get started with shopping and paying with bitcoin or other cryptocurrencies, we have put together a guide to the top brands that accept crypto as payment for their goods and services.
Dell
Dell is a computer manufacturer that has been around since 1984. It's a big name in the tech industry, and it's also one of the biggest brands to accept Bitcoin and other cryptocurrencies. Dell accepts Bitcoin for its products through BitPay, a Bitcoin payment processor that was founded in 2011. Customers can buy products from Dell with any supported cryptocurrency.
Dell isn't just accepting cryptocurrencies as payment options. It's also supporting blockchain technology research at its University Affinity Program sites across the world. The company has partnered with universities such as Carnegie Mellon University (CMU), Imperial College London (ICL), and ETH Zurich (ETHZ).
Microsoft
Microsoft is one of the biggest names in technology, and the company has embraced cryptocurrency as a form of payment for digital content. Microsoft accepts Bitcoin as payment for digital content from its online stores.
Microsoft also accepts Bitcoin for purchases from the Windows Store, Xbox games, and Xbox Live Gold subscriptions. Windows 10 users can also use Bitcoin to purchase games on their Windows Store account.
Newegg
Newegg is an online retailer that specializes in selling electronics and computer parts. It was one of the first major retailers to accept Bitcoin as a payment method. The retailer began accepting Bitcoin back in 2014, long before most other mainstream businesses did.
In addition to accepting Bitcoin, Newegg also gives discounts to customers who pay with it. If you spend more than $500 on a single transaction on their website, you receive an additional discount of 2% off your order total. This is only applicable if you use Bitcoin instead of traditional credit cards or PayPal (the discount applies only once per day).
Although Newegg does sell some products for less than $500 at times (and thus wouldn't qualify for this discount), there are still many items on its site that fall under this threshold and would qualify for the extra savings from using cryptocurrency. This makes Newegg an excellent choice if you're looking to buy computer parts.
Dish Network
Dish Network is a satellite television provider that announced in 2014 that they would accept bitcoin as payment for services. Dish Network is headquartered in Englewood, Colorado, and was founded in 1980 by Charles W. Ergen and James H. Clayton. As of 2019, Dish Network is a subsidiary of EchoStar Corporation.
The company offers satellite TV service to approximately 14 million subscribers across the United States as well as over 20 million additional customers globally through its subsidiary Sling TV streaming service. It also owns Blockbuster Inc., which it acquired in 2016 when it purchased select assets from the bankrupt chain at auction for $290 million.
Expedia
Expedia is a travel booking website that allows you to find and book flights, hotels, cars, and vacation packages. Expedia accepts bitcoin for payment on its website. It's also the parent company of CheapAir, which was founded in 1999 as a traditional eCommerce site selling airline tickets. CheapAir became one of the first travel sites to accept bitcoin as payment in 2010. Since then, Expedia has expanded its cryptocurrency offerings to include other cryptocurrencies including Ethereum and Litecoin (which are both used for some hotel bookings).
Expedia Inc., the parent company behind these sites, was founded in 1996 by Microsoft executive Mark Okerstrom and Bellevue-based entrepreneur Rich Barton who previously co-founded Microsoft spinoff Zip2 with Bill Gates (who left shortly after starting it). Today it's one of the largest online travel agencies in North America.
Home Depot
Home Depot is a home improvement retailer that offers everything you could need to renovate your house. The company sells appliances, paint, and furniture, as well as windows, doors, and other building materials. If you want to install a new kitchen or bathroom in your home, Home Depot has all the supplies you need.
The company also accepts cryptocurrency payments from customers who want to buy items using Bitcoin Cash (BCH), Litecoin (LTC), Ethereum (ETH), Bitcoin SV (BSV), Bitcoin Gold (BTG), Zcash (ZEC).
Intuit
Intuit is a software company that makes accounting software and other business software. It's best known for QuickBooks, an accounting program that allows small businesses to keep track of their finances.
Intuit accepts bitcoin and other cryptocurrencies as payment for its products. If you're interested in accepting cryptocurrency payments through your website or store, Intuit's Payment Gateway API allows you to do so with relative ease.
CVS Health
CVS Health is a pharmacy and health care company that accepts Bitcoin. The company was one of the first to accept cryptocurrency payments in 2018, so it has been around for a while now. CVS Health is also an excellent example of a company accepting cryptocurrency as payment. 
They allow you to purchase items with your crypto wallet at any CVS location across the United States. You can pay using your digital currency on their website or at checkout in-store using an app called Boostr Wallet, which allows you to use your mobile device for transactions like this one.
Whole Foods Market
Whole Foods Market, Inc. is an American supermarket chain with over 450 locations across the United States and Canada. The company started accepting Bitcoin as a form of payment in 2014 and was one of the first major retailers to do so.
Whole Foods has been using blockchain technology since 2016 to record transactions on its private network called WholeFoodsMarket365 (WFME). This network allows customers who have downloaded a mobile app and have linked their credit card to it, to shop without any checkout lines or registers at stores with WFME technology-enabled.
Shopify Stores
Shopify is an e-commerce platform that allows you to sell products or services online. It has a wide range of features, including a built-in payment processor, the ability to accept multiple currencies, and several different shipping options.
Shopify accepts Bitcoin as a form of payment so it's easy for anyone using Shopify to start paying with Bitcoin at checkout. The company also accepts other cryptocurrencies as well such as Ethereum, Litecoin, and Monero.
Being able to accept cryptocurrency payments is beneficial for both merchants and customers because it eliminates the need for third-party processors (which can charge fees), reduces fraud risk associated with credit cards, and provides faster processing times compared with traditional payment methods.
Bottomline
There are so many reasons to use and support cryptocurrency, not the least of which is that more and more companies are accepting it as a form of payment. Not just online, but even in-store. In this post, we've explored some of the best brands that accept Bitcoin and other cryptocurrencies. 
We hope you found something that piqued your interest and if none of these brands offer exactly what you're looking for, don't worry. Cryptocurrency acceptance is growing all the time. If there's a company or a brand you want to see accept Bitcoin or another form of crypto, let them know. You never know how much power you might have over their decision-making.