AI marketing platform Brandollo sets eyes on SMBs
Written by

Daniel Paperny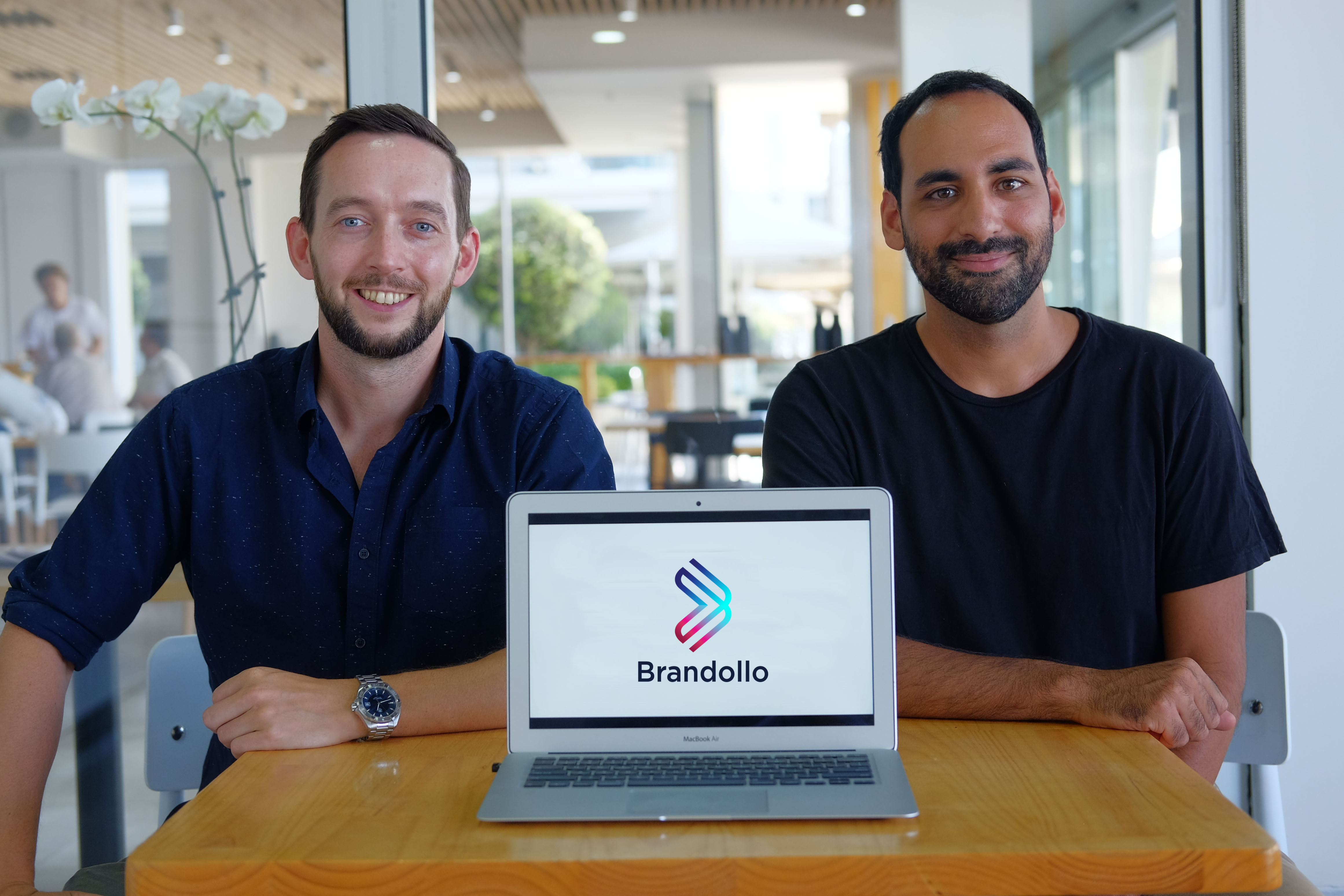 The platform was one of 10 graduates from QUTCEA's Collider 2018 program
Brandollo, a bespoke marketing and brand amplification platform for startups and small businesses, has today announced its official launch in Australia.
As a graduate of QUT Creative Enterprise Australia (CEA)'s accelerator program Collider, Brandollo is an exciting new marketing data and technology platform that aims to reduce the cost of marketing advice for small businesses, agencies and marketing consultants by up to 80 per cent.
The platform is powered by an artificial intelligence (AI) Marketing Assistant that draws on machine learning to understand its customer needs and deliver customised marketing and branding plans, together with a dynamic workflow project management tool and educational content aimed at providing an affordable and accessible way of amplifying your brand.
Founders Brian McCarthy and Marco Muscat, both originally Melbourne-based, found that CEA's Collider accelerator program resonated strongly with their vision for Brandollo because it had the right mix of support and entrepreneurship that could help bring Brandollo to life. This prompted their temporary relocation to Brisbane and joining the accelerator program.
"80% of small businesses struggle to afford the marketing support they need. We recognised there was a real opportunity to create something affordable and seamlessly easy to use that could help these companies take ownership of their brand," McCarthy said.
"Having previously worked closely with hundreds of brands, it was clear to me that small to medium sized businesses were really struggling to find help when it came to marketing. The launch of Brandollo means there's finally a real alternative available to the thousands of businesses searching for affordable and customised marketing advice."
Mark Gustowski, CEO of CEA, said Brandollo emerged from a strong cohort of ten startups in CEA's Collider Accelerator program for 2018 and was one of the real frontrunners in driving the creative economy forward.
The program saw Brandollo receive coaching from international mentors and deep domain experts including Ian Mason (co-creator Virgin Startup UK), Leanne Kemp (founder & CEO Everledger) and Rachael Neumann (former Managing Director, Eventbrite Australia).
"CEA's Collider Accelerator is the nation's first dedicated creative tech accelerator that fills an important industry gap to ensure creative founders are supported with niche area expertise," Gustowski said.
"We were really excited to have Brandollo come through this year's accelerator as part of our 2018 intake and their astounding growth over the last couple of months has meant they are now well-braced to capture the attention and interests of customers and investors across the country."
Where typical capital raises take often between three and five months, Brandollo's was an oversubscribed seed investment round completed within six weeks, McCarthy added.
Aimed at small to medium sized businesses, startups and emerging companies, the platform counts ex-Adroll managing director for Asia Pacific Ben Sharp, former CEO of the Lederer Group Rob Lederer and 2018 QLD Pearcey Entrepreneur Award winner Peter Laurie among its key investors and has just completed a capital raise for an undisclosed amount.
"I was impressed by Brian and Marco's passion for solving a critical issue for small businesses. Brian and Marco are the ideal founding partners that complement each other perfectly and I saw them grow as individuals through the three month Collider program," said investor Ben Sharp.
"Blending machine learning with workflow management to deliver customised marketing plans for SMB is a real gap in the market. I'm excited to be involved in supporting their angel investment round, and not surprised this was oversubscribed."
This year's Collider program saw Brandollo together with its cohort peers spend a week in Thailand where the startups were exposed to some of the fastest growing tech companies and most active investors in Asia Pacific. Brandollo was also given the opportunity to meet a range of angel, seed and Series A investors, as well as receive pre-seed investment of $30,000.
Mr Gustowski added that the launch of Brandollo was a terrific example of a local Australian growth story helping provide a platform for small to medium businesses and marketing consultants to grow their brand.
"Brandollo's wonderful success is a testament to the fantastic team led by Brian and Marco. They have shown how a local team with great ambitions can pave the way forward to be a real disruptor in the realms of brand marketing, amplification and creative enterprise," Mr Gustowski concluded.
Applications for CEA's 2019 Collider Accelerator program open in mid-January next year. For more information about the accelerator or to express your interest, please visit qutcea.com/collider/