4 Things to Consider When Buying a Motorhome Generator
Written by

NewsServices.com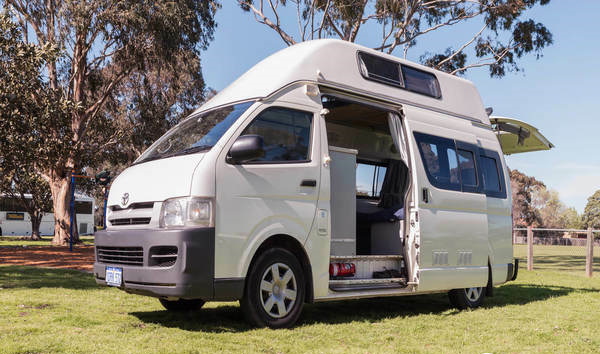 We've all heard that living in a motorhome is enjoyable and has numerous advantages, but we may not be aware that this lifestyle may also be stressful at times. When you have all of the basics, though, you can be guaranteed of a great motorhome trip. A generator is a must-have for motorhomes, and choosing the correct generator type can be difficult. This article will provide expert advice on selecting the best generator for your RV lifestyle.
Generators for RVs come in a variety of shapes and sizes
In RVs, different types of generators can be utilised, and they are frequently classed based on numerous features. Here are various RV generator classifications.
* Types of fuel: propane, gasoline, and diesel.

* Alternator and inverter modes of generation

* Style of packaging: open frame, close frame

* Small, medium, and big sizes are available.
What to Think About When Buying a Generator for Your RV
Before purchasing a generator for your RV, there are a few things to consider. Of course, you already know that the first consideration is power consumption, so make sure that any generator you're considering can deliver enough watts for your RV. Here are a few more things to consider while selecting a generator.
Noise: Generators are notorious for making a lot of noise, but certain varieties are much quieter than others. When you live in an RV, you'll end up in different neighbourhoods, and too much generator noise might upset your neighbours quickly. You certainly don't want to get into squabbles wherever you go. As a result, you should choose a generator that creates the least amount of noise.

Fuel Type: Generators and RVs both use fuel. You can see why the fuel type is a major factor in generator selection. If your RV runs on diesel, a diesel-powered generator will save you time by allowing you to fill both tanks at once, eliminating the need for several journeys to the gas station.

Size: Because you'll be transporting the generator with you on your vacations, it's ideal to choose one that won't take up too much room in your RV. This is where the size element comes into play, and it's important to think about.

Cost: Many full-time motorhome travellers live on a restricted budget, and this budget frequently serves as the foundation for the majority of their outgoings. While a generator is required for RVs, it is not recommended that you spend too much money on one. As a result, it's advisable to settle for products that are both economical and powerful.
When Using Your Motorhome Generator, Here Are Some Safety Tips
Many aspects of generators can be dangerous, thus it's critical to follow all safety precautions when using one. The same is true for motorhomes, and here are some RV dome generator safety recommendations.
* Make sure the exhaust pipe is routed outside the RV.

* Unless your RV has a carbon monoxide detector, do not sleep with your generator running.

* Avoid storing gas or other extremely combustible products near the generator.

* To avoid air pollution, make sure to inspect the exhaust system and its connections for leaks on a regular basis.
Conclusion
For a fun and enjoyable motorhome lifestyle, a consistent power supply is required, and generators are one of the most common sources of motorhome electricity. This post has emphasised the safety advice and variables to consider when purchasing an RV generator.
New and Used Motorhomes
View our range of new and used motorhomes for sale.