Electrical Safety in the Home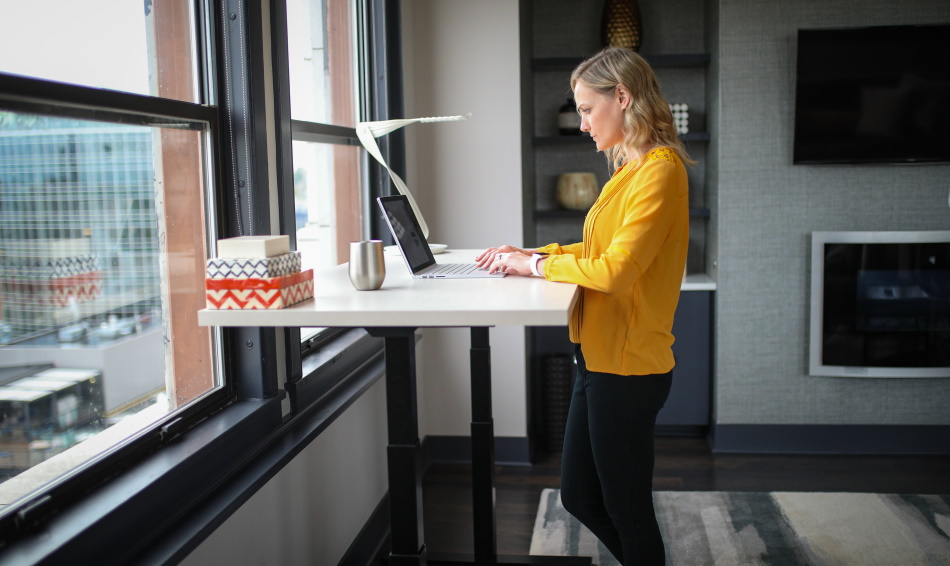 Electrical Safety in the Home
Often the importance of professional electrical services is overlooked or undervalued. As many consider themselves more than capable, thanks to affordable tools/materials and a wealth of online D.I.Y tutorials.  
Unfortunately, while the "do it yourself" approach may seem more accessible, the reality is electricity is dangerous. Unpredictable and sometimes deadly - electrical work should be reserved for those who are professionally trained and appropriately equipped.  
So when it comes to home improvements or business fit-outs and their electrical components, the safest approach will always be to hire a professional electrician. 
Note: Not only dangerous, in the state of Victoria, Australia, doing your own electrical work is illegal.  
When to Hire an Emergency Electrician
"When the going gets tough - the tough get going." 
If you're experiencing, or have witnessed, an emergency involving electricity or electrical appliances, it is crucial to act fast. 
If you or anyone else is in immediate danger as a result of the fault, call the appropriate emergency services straight away (triple zero for Australian residents).  
If no one is in immediate danger and the situation is somewhat contained, your first port of call should be to a trusted, local emergency electrician. Operating 24/7 and fully equipped to handle electrical faults with urgency, an emergency electrician is your best bet in an electrical emergency. 
Reliable and professionally trained emergency electricians will offer fast, practical solutions and assist in keeping you, your loved ones and your property safe.  
For a reliable and professional emergency electrician operating in the South-Eastern suburbs of Melbourne, Victoria we recommend Smart Electrical & Security Solutions. Offering prompt residential electrical work and emergency services. Operating 24/7, the electricians at SE&SS can assist after hours and on weekends and are equipped to handle emergency electrical works.  
While we, unfortunately, can't personally recommend a trusted electrician for each part of town, we've also found that hipages is a great resource to find local electricians.  
Electrician vs Emergency Electrician
Electricians can specialise in different fields. Specialisations such as; Residential, commercial, industrial, maintenance, installation, construction, automotive and even marine. All require a different knowledge base, set of skills and equipment to fulfil their duties to the highest standards.  
Within these subgroups, some electricians offer emergency services for their related field of specialisation. While almost any electrician can opt to complete urgent callouts or after-hours projects, they are not all equal. When searching for a trusted emergency electrician, it's important to note that after-hours and emergency are two different things, despite there sometimes being overlap.  
A professional and/or specialised emergency electrician will be trained in handling high-stress conditions and will be able to provide quick, efficient solutions to get the situation under control. Their equipment, background training and experience will be specialised with work practices to match.  
When hiring an emergency electrician, it's important to think local, as time is of the essence when it comes to faulty electricals. Locality, experience/expertise and professionalism are the goal trifecta. 
What classifies as emergency electrical work?


Isolated power outage
Electrical emergencies is a broad term and can cover a lot of issues. 
While an on-call electrician is unable to help with power outages spanning across blocks or states, if you're the only house on the street with no electricity, it's time to call in an expert. 
While inconvenient, power outages can also be dangerous. So if you're without power for an extended amount of time, it's worth contacting an emergency electrician and getting it sorted. Never 'wait it out' as you risk further property damage or worse.  
Faulty Electricals
For appliances or electricals that are sparking, smoking or malfunctioning - turn off the power source (if possible and safe to do so) and call a trusted electrician or emergency service. Never leave the appliance plugged in unattended or attempt to fix it yourself. Some things, like electricity, should just be left to the professionals. Remember, your safety and well-being come first. If you are ever unsure how to approach the situation, contact an expert first. 
Repetitive safety switch trip
If your safety switch is tripping on repeat you may have an unknown electrical fault that is causing serious issues. While not always visible to the untrained eye, the underlying issues can cause major complications when left unattended. Play it safe and contact an expert if you are ever unsure.  
A safety switch is designed to protect people from electric shock, so if it has tripped it must be taken seriously. In most cases, a faulty appliance or a leaking current will be the route of the issue. Get to the bottom of the problem by having it addressed by a professional. 
Electrical hazards
Overloaded circuits, exposed wires, faulty electrical equipment or installations, and human error are some of your most common electrical hazards. None of which should be undermined, underestimated or left unattended.  
Property damage, electric shock and even deadly explosions can result from mistreated or unstable electricals. If you've noticed any electrical hazards in your home or business, it is critical to call a professional, emergency electrician right away.  
Never touch an exposed wire or use a loose or improper electrical outlet or switch. Frayed appliance or extensions cords should be removed and disposed of correctly. Teach your loved ones responsible electrical practices and leave electrical work to the professionals! 
Most common electrical hazards in the home


* Poor wiring and/or defective electrical wires

* Faulty appliances/appliance misuse

* Chewed electrical wires

* Overheated wires/cords

* Outlets close to water

* Electricals handled with wet hands

* Pouring water on electrical fires

* Curious children (if you have young children in your home, ensure you teach safe practices and childproof powerpoints etc)

* Misuse of extension cords

* Incorrect installation or handling of lightbulbs

* Covered electrical cords and/or wires

* Loose or improper connections

* Frayed or cracked insulation/ appliance or extension cords

 

Safe electrical practices in the home
Ensure you and your family are ready and properly equipped for an electrical emergency. Have the number of a trusted emergency electrician easily accessible and always make sure your property has a fire extinguisher. 
Teach your children to respect electricity and lead by example with the following practices:
* Install child-proof plugs on outlets and ensure appliances aren't accessible

* Minimise the use of extension cords and where possible, plug them directly into the wall opposed to a powerboard or other source

* Ensure extension cords don't become a tripping hazard but resist the temptation to run them under rugs or carpets (this can cause damage and/or overheating)

* Remove cords from outlets by the pulling the plug, not the cord, to avoid loosening or damaging the internal wires

* Unwind cords fully before use and never tie them together

* Always turn light switches off before replacing the light bulb (if you're ever unsure - turn off the power completely)

* Never leave appliances like heaters or hair straighteners running unattended

* Don't use multiple adapters plugged into one another 

* Don't run too many appliances from one powerboard (overload)

* Never use appliances while your hands are wet

* Never operate an electrical appliance over a sink or too close to a water source

* Ensure you have good ventilation and adequate space around any appliances that generate heat

* Bonus: turn off switches when they're not in use (you'll save on the power bill with this too)!

 
In summary, for your safety and those you love, leave electrical work to the professionals. For after-hours assistance or in the case of an emergency, call a local emergency electrician, or if someone is in immediate danger contact emergency services (000) straight away. 
Electricity powers our way of life. It keeps our food cold, our families warm and our homes safe. In the modern age, without electricity many of us would feel lost but, it is still dangerous. always handle electrical appliances and sources with care and follow safe electrical practices.  
Check over your appliances routinely to ensure no faults or damage have occurred and have your electricals serviced appropriately. Use a fully qualified and professionally trained electrician for all residential electrical works and report any misuse or hazards witnessed.