G.J. Gardner Homes lands franchising award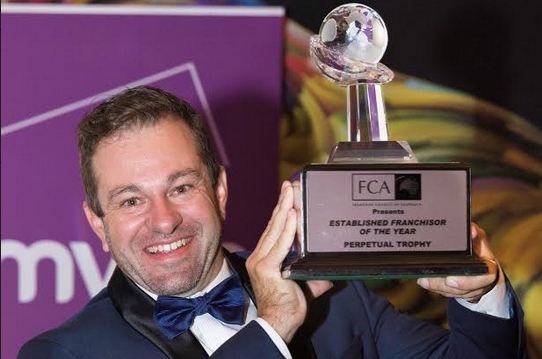 G.J. Gardner Homes has taken out the country's top franchising awards, winning the coveted Australian Established Franchisor of the Year, Excellence in International Franchising and the Franchisor Social Responsibility awards at the recent Franchise Council of Australia (FCA) Excellence in Franchising Awards.
On the back of a solid year that saw the franchise record 20 percent sales growth they were also named one of the top 10 builders by Housing Institute Australia.
CEO Darren Wallis said the awards were recognition of the strong reputation G.J. Gardner Homes had established in its 33 years in the building industry in Australia, as well as the more recent success it had achieved in its international expansion into the New Zealand and US markets. 
"Despite a decline in the building industry in Australia, we continue to record solid sales growth, due in a large part, to our strong business model, which supports our 120 plus franchisees throughout Australia, New Zealand and the US," Mr Wallis said. "We have an amazing team of franchisees, master franchisees and support staff around the world making this business a success."
In a year of accolades the FCA awards also follow the company named the #98 largest franchise in the world by international magazine Top Franchise and being named best and most trusted national home builder based on customer reviews on ProductReview.com.au.
"Reputation is key in the building industry and I believe that what sets us apart from other builders is our willingness to go the extra mile for our customers," Mr Wallis said. "One of our key values is providing flexibility for our customers to design the home of their dreams and making the building process transparent from day one and that's how we have developed a strong reputation in the industry."
Mr Wallis said the franchise had no plans to slow down and there was potential for another 30 franchises in Australia, with the greatest opportunities in Western Australia and South Australia.
"We still have lots of territories available across Australia, including 10 in NSW, 5 in Queensland and 8 in Victoria, but opportunity is ripe in South Australia and the West, where there is room for another 15 franchises in each state."
G.J. Gardner currently have 29 franchisees in New Zealand and 20 in the US and Mr Wallis said the franchise plans to expand their operations to include Canada and several European countries within the next five years.  
"We've been successful in New Zealand and the US because we've brought a strong franchise model to these markets and we've had our senior Australian staff working there on the ground to build up the business," Mr Wallis said. "Most brands don't have deep enough pockets to go and set up as a corporate."
Mr Wallis said it was especially gratifying for the franchise to be recognised for their commitment to social responsibility.
"Our master franchisees and local franchisees have a strong commitment to supporting their local communities through a number of community initiatives," he said. "In New South Wales, our Freedom Home project has raised over $800,000 for Variety - the Children's Charity over the past three years, in Victoria, we are part of the 15 Trees organisation where we plant 15 trees per home we construct to counter the environmental impact and nationally, last year, as the largest corporate team participating, we raised over $105,000 for the Movember Foundation."