AI In Aviation
Written by

NewsServices.com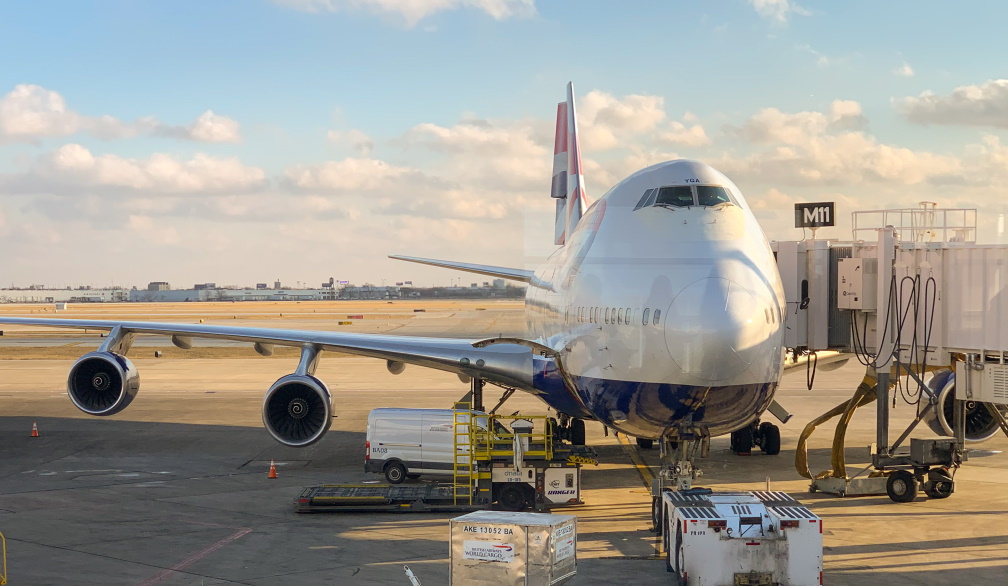 The journey of human civilization evolved with the addition of different tools and techniques. The preagricultural (hunting and gathering) stage, the agricultural stage, and the industrial stage are the three major stages of human development, according to historians. Each revolution brought new tools and techniques, allowing humans to improve their lifestyle habits and standard of living. The telecommunications and internet revolutions of the 1980s were referred to by some historians as the next stage of human development. Internet access has altered norms and improved nearly every aspect of everyday life.

Artificial intelligence can be traced back to some of the earliest intellectuals. The invention of computer systems, on the other hand, enabled the easy computation of data and made this dream a reality. Human intelligence cannot be equated to artificial intelligence or machine learning. By employing autonomous machine learning procedures, allowing machines to assist humans in a variety of reasoning and decision-making tasks.

The merger of the artificial intelligence in aviation industry is a huge step forward for future human civilizations. In the history of humanity, air travel is the fastest and safest mode of transportation. The aviation industry grew quickly as a result of international cooperation and information sharing, and it quickly became the preferred mode of transportation. The aviation industry's future is predicated on its ability to stay in business.

The aviation industry has faced many crises in the past, including safety concerns, high fuel prices, staff shortages, and now the SARS-CoV-2 pandemic, which has disrupted the global commercial aviation market once again. Airlines were forced to ground their fleets due to travel bans. Some airlines were unable to recover from the losses. In comparison to the pre-pandemic situation, new travel norms and air transportation rules drastically altered air travel.

AI could be a game-changer for the aviation industry's long-term viability. The following areas of the aviation industry could benefit from AI:

Airlines
Airlines are the primary propellers of the entire aviation ecosystem. They provide air transportation for both passengers and cargo. The productivity of the airline business can be improved by using applications in the following departments.

Customer Service 
AI chat bots are engaging conversation system which allows customers to obtain required and essential information without having to hire a full-time customer service representative 24 hours a day, seven days a week.

Fleet management
AI can also be used in market forecasting and fleet management. For profitable aircraft operations, using the right aircraft on the right route is critical.

Aircraft Manufacturing 
Another vital piece of the aviation industry is the aircraft manufacturing industry. This industry must proficiently supply aircraft and spare parts. Furthermore, aircraft manufacturers are responsible for providing effective and reliable machines for commercial operations that are financially viable. AI can be used to enhance manufacturing plants in order to reduce costs and ensure the delivery of high-quality goods and services.

Aircraft Maintenance 
The aviation industry's backbone is aircraft maintenance. Aircraft maintenance keeps planes flying and helps airlines get the most bang for their buck. The aircraft maintenance industry will benefit from AI in the early detection of problems beneath the plane's skin. AI will also be useful for designing efficient and cost-effective airline maintenance operations. The introduction of jetage in the 1960s increased the number of passengers on a plane. The high cost of maintenance had a negative impact on the aviation industry, making it impractical to keep it alive. As a result, an effective aircraft maintenance system is critical for the industry's future growth.

Air Traffic Services 
One of the most significant aspects of the modern aviation industry is air traffic control. Air traffic services provide navigational assistance to aircraft flying within a country's or region's designated airspace. In congested airspaces and preoccupied airports, a well-organized traffic control system would be beneficial for lowering emissions and reducing the overall time and cost of flight operations. AI will assist ATC in efficiently managing and controlling the traffic system while posing the least amount of risk to operational safety. AI systems will be installed in aircraft systems to make flights more efficient and safe.

Airports
Airports serve as a regional hub for aviation activities. Airports in major cities such as London, Paris, Dubai, New York, Singapore, Hong Kong, and others are extremely busy, with thousands of passengers passing through each day and tonnes of valuable cargo being processed. Memphis International Airport handles 4.8 million tonnes of cargo annually, while Dubai International Airport handles 7,700 flights weekly. Large airports can use AI applications to keep up with demand and ensure all safety measures are carefully implemented, allowing smooth operations to flow. By monitoring and screening passengers and baggage, AI can help security agencies identify threats. AI robots will also serve as gate agents, capable of conversing with passengers of various nationalities and languages. Moreover, AI will be a significant step in improving the overall aviation logistics.

Aircraft Systems 
Last but not least, modern high-end commercial jetliners are highly advanced aircraft. Airliners rely heavily on avionics, which help pilots make informed decisions. Pilots' workload has been reduced significantly thanks to autonomous systems such as the Instrument Landing System ILS, Full Authority Digital Engine Control FADEC, Traffic Collision Avoidance System TCAS, and many others. AI robotic hands are expected to take over the seat of second officer or pilot piloting in the future.