SParms launches innovative partnership with Australian Melanoma Research Foundation
Written by

Tess Sanders Lazarus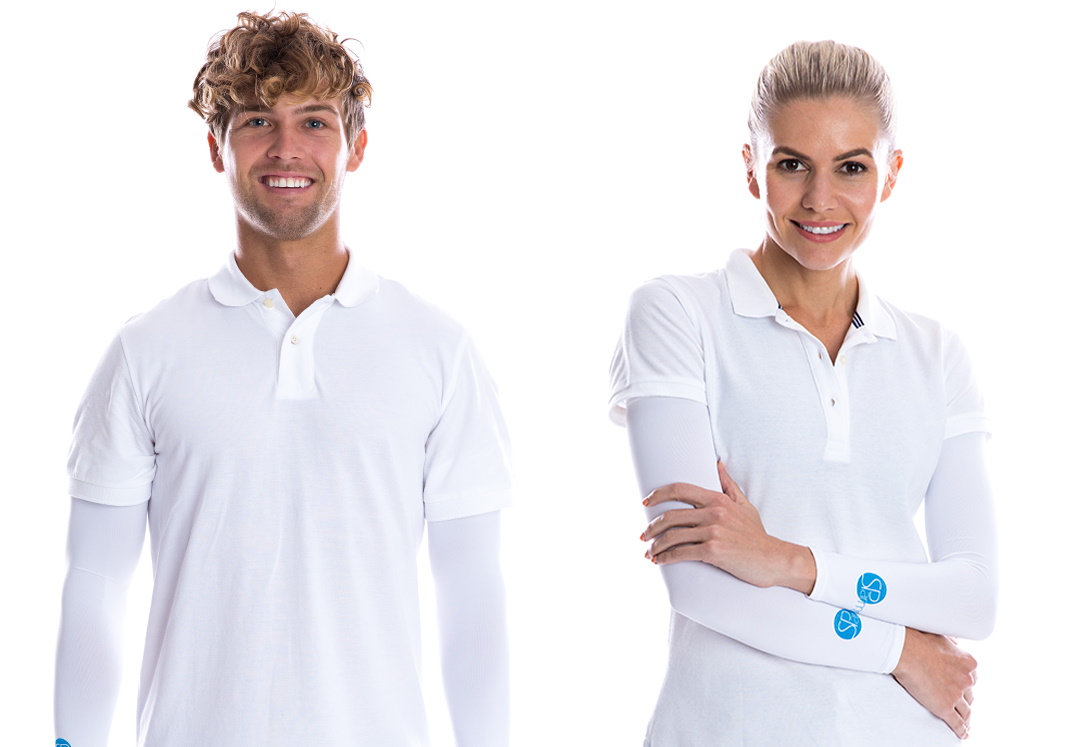 Australia's leading sun safe clothing brand, SParms has just announced an innovative partnership with the Australian Melanoma Research Foundation that will see SParms support the organisation through financial assistance as well as promotion of the importance of wearing sun safe clothing while outdoors.
"We are very excited and proud to be partnering with the Australian Melanoma Research Foundation. They are such a great organisation and play such a key role in helping to better understand the disease, implement early detection programs and raise awareness across the community," SParms founder and CEO, Mimi Sparms said.
"It is a partnership that we believe strongly in as it aligns with our fundamental aim to keep people safe in the sun. We are deeply committed to protecting people while outdoors with high quality cutting edge clothing technology that is designed for easy and comfortable wearing whether you are on a golf course or on the beach.
"We look forward to growing our relationship and helping to support the vital work undertaken by the foundation. Our partnership will blend critical research and early detection with preventative and practical solutions."
Established on the Gold Coast in 2010, SParms has grown quickly to become the world's most iconic sun sleeve on the market and most trusted name in sun safe clothing. Since its launch, the brand has continued to release new ranges of sun safe clothing including t shirts, short sleeved shirts, long sleeved shirts, gloves and shoulder wraps. SParms is now sold all over the world and worn for sport as well as recreational and casual wear.
Australia's very own Karrie Webb, and many other well-known golfers such as Hannah Green and Katherine Kirk religiously wear SParms. SParms has earned its name as the 'official sun sleeve on tour' of the LPGA. It has also just been named as the official sponsor of the PGA Legends Tour.
"Our partnership with SParms and the Australian Melanoma Research Foundation is another important step forward in our role and work of funding research focussed on addressing the alarming skin cancer statistics," Australian Melanoma Research Foundation CEO, Marisa Chilcott said.
"With 95 percent of all skin cancers in Australia being attribute to overexposure of UV radiation, sun safe clothing is a great option for those working and playing outdoors.
"Parents should also ensure their children are protected. High sun exposure in the first 10 years of life more than doubles the risk of melanoma which is the most common cancer in young Australian (aged 15-39)."
Lee has a vision to ensure future generations of sports people, as well as the broader community, do not go outdoors without their SParms.
Mimi Lee is a powerhouse businessperson with a history and qualifications in business, law and accounting. Her passion for building brands and positively impacting the lives of people across the planet has also led to her founding and directing luxury retreating and wellness centre, Retreat Wellness, as well as leading elite golf academy, Ankgolf International Golf Academy.