Why you NEED to have a financial plan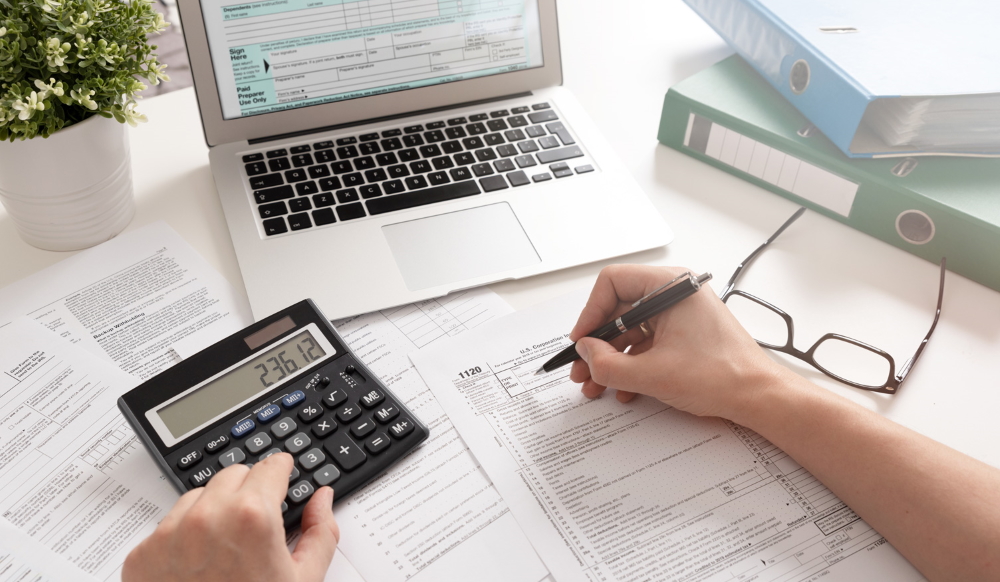 No matter your age, socio-economic level, or income status, having in place a solid financial plan is imperative for security, peace of mind, and financial success. From organising your superannuation, to saving on taxes, to saving for a house deposit, a financial plan will ensure you are in control of your finances at every stage of life.
Financial stress can cause strain on your relationships and everyday life. But financial stress doesn't simply stem from how much money you make, and it won't go away if you start earning more. Financial planning is paramount to achieving a healthy financial situation, which will lessen the strain on your relationships, lower your stress levels, and offer you peace of mind knowing you are in a good position. Your financial plan will guide you throughout your life journey, ensuring you are in control of your cash flow, income, expenses, and investments, and help you achieve your goals.
As part of your financial planning, it's useful to seek the professional advice of a financial adviser. There is so much conflicting information out there about financial management, but nobody will be able to offer you more help than a dedicated financial adviser that has a clear understanding of your financial position.


Manage your income
We can often fall into the trap of thinking, "If only I earned more money, then I could…" but the truth of the matter is, nearly all of us could benefit from better managing the income we do earn. Be mindful of your spending, and where your money is going. Budgeting is a great tool to use to help manage your income, but if you don't do it well or budget too harshly, you are unlikely to stick to it. Effectively managing your income will help you understand how much your outgoing costs and expenditures add up to, and how you can cut expenses in order to save more.

You also need to understand how you are going to grow your income by exploring profitable investment opportunities. If you just sitting on your earnings, you are losing out to inflation. This is why options like stocks, crypto, real estate and commodities need to be considered. Great financial planning can help you manage and grow your income in credible ways. Make sure that you are choosing and going with a trusted and reputed financial planner in this regard.


Savings plan
A solid savings plan is imperative to financial management. About half of the value of professional financial advice comes from the simple and achievable savings goals they help you reach. If you get into a good habit of saving early on in life, your cumulative wealth will be a clear benefit - but it's never too late to get into a good savings habit.
To start, it can be helpful to sit down and draw up a table containing all of your incoming money, and all of your expenses. This will show you where you can cut unnecessary spending, and where you have the ability to further save.


Everyone can benefit
It's never too late - or too early - to get on top of your financial planning. Habits developed early on in life, if adhered to, will stick with you throughout each stage of your life journey, allowing your wealth and assets to accumulate. But even if retirement is drawing near, it's still paramount (and rewarding) to examine your financial position and plan ahead.
Financial planning can certainly benefit people from each income level - it's not only for low or high income earners. Those from high income brackets can learn to manage their finances and make sound investment decisions to protect their income and wealth. Low income individuals and households can learn to cut unnecessary expenses, manage their superannuation, and save more of their incoming funds. Lower income individuals sometimes lack the confidence to make decisions that may lead to financial success, such as particular investment opportunities.


Why a financial adviser?
As tempting as it can be to just create a financial plan yourself, studies show that on average, those that seek financial advice will have 60% more advisory assets compared to those that manage their own finances, or don't have a plan in place. A financial adviser has a wealth of industry knowledge, as well as the specialised skills required to understand complex investments or portfolios. A financial adviser is helpful in offering confidence and peace of mind to low and high income earners alike.


Specific advice for you
A financial adviser has the unique viewpoint of being a third party, and will understand the big picture regarding your finances. In this way, they can offer advice specific to you and your situation. If you go down the route of financial planning on your own, you won't have this specific, expert, and tailored advice to back you up. Where some financial planning books can be a good starting point to understanding your financial journey, a professional financial planner will know your own position and be able to assist you accordingly.


Complex financial decisions
Many times we can be held back from undertaking complex financial investments or making decisions that have the potential to lead to financial success, because we lack the confidence, skills, or basic understanding. We fear financial loss - and so we don't put ourselves in the position for potential financial gain. Financial advisers are professionals in their field, with the skills necessary for these types of complex or risky financial decisions, and they can help you through every step of the way to reach your financial or investment goals.


Should I have a financial adviser?
Financial planning is essential to living a confident, comfortable life and reaching your financial goals. Be honest about your spending, examine your income management, put in place a solid savings plan, and seek support from a professional financial adviser Perth. Stop putting it off - there's no better time than right now!