Five ways your small business can be digitally ready
Written by

Matthew Ball - Optus Small and Medium Business Vice President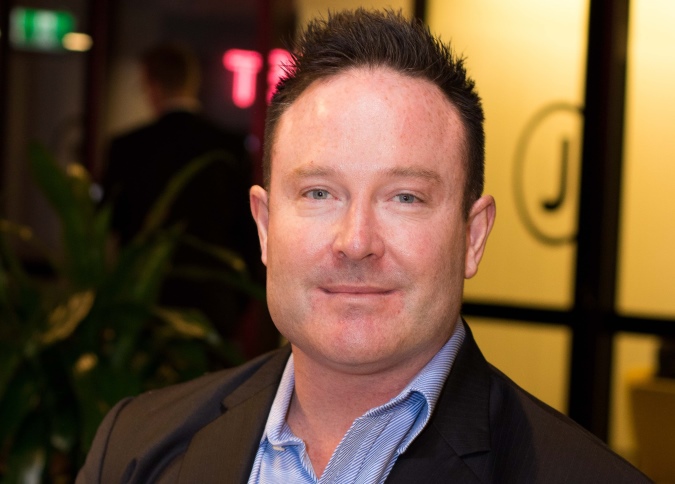 The Deputy Premier and Minister for Small Business in NSW, John Barilaro, has announced a $30 million investment into the Skills for Business Fund, with a key focus going towards digital upskilling. The move cements concerns that there is a skills gap when it comes to small business owners being digitally ready.
One barrier to existing small businesses becoming digitally aware is their perception of what it actually means for their business and the implications that it will have financially. Operators are often reticent, thinking that digital means selling their products or services online, when in fact there is a full world of tools at their fingertips that could make their life easier.
For example, businesses such as fresh marketplace sellers or tradies may see embracing digital as an irrelevant option, however, they could have access to payments and affordable apps that automatically calculate stock, send customer invoices and store contact details. Embracing digital can completely transform a business to elevate the customer experience, which in turn enhances the bottom line.
I've created a checklist of steps that these small business owners can take to make the transition.
Look into what training resources are out there. The NSW Government has launched the Skills for Business program which will help small business owners to access subsidised vocational education and training in areas of digital literacy, financial literacy and business management skills. The Government also provides free, Digital Business Kits tailored to a variety of industries. There are also non-government programs such as the Cisco Networking Academy. These courses are self-paced and specially designed so students can learn at their own pace.
Get organised. Transitioning to digital will require you to set aside chunks of time during quiet periods, so plan ahead for this. While it can be time intensive now, it will create efficiencies and improve customer service in the long run. Optus Smart Shop is a suite of mobile apps designed for small business to help create these efficiencies. One app within this suite is Act! Cloud. It is a good tool for those who are just beginning to move forward with digital as it draws on multiple resources to pull all of your contacts into one centralised area.
Learn from competitors. When it comes to an online presence, map out what your competitors are doing well and where you think there are gaps. A quick analysis will help you to determine where you want to be. You can then look at apps, like PlanHQ, which help you to map out a plan of attack for competing. This app helps provides prompts as you write your plan and provides you with digital sample plans to help you map out a vision for your business.
Think about how the overseas market could help you. An online sales platform could help expand your business's horizons. This works particularly well for our customers who operate seasonally. For example, Budgy Smuggler, an Australian swimwear brand, has now expanded to selling in Europe during the Australian winter. Budgy also has a good digital strategy where it encourages customers to share images of themselves wearing the product, taking care of Budgy's marketing for them. Budgy does this by running competitions of the most creative photography etc.
Listen to what customers want, digitally. Social media is where your customers will be discussing their likes, dislikes and needs. By diving into social insights on the likes of Facebook or engaging free social listening tools such as Hootsuite or TweetReach, you'll be able to listen to conversations and build character profiles of who you are trying to target. This can also allow you to select potential VIP customers who could have a big influence over others. Your audience insights will allow you to track sentiment, improve your content strategy, and jump on the news agenda.
Please note: Some applications mentioned in this article are provided by third parties. Optus is not responsible for the content or provision of third party applications.