Here's A Quick Guide to Circuit Breakers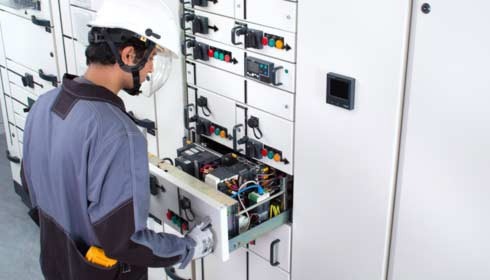 Most people hold minimal knowledge about technology, electronics, industrial equipment, electrical instruments, etc. Their daily understanding of electrical appliances is limited to the basic electrical apparatuses used in our daily lives, such as air conditioners, refrigerators, switches, and more. Therefore, it is no surprise that only a person with a backdrop in electronics will understand the key components that enable the smooth functioning of electric equipment.
In several instances, a person tries to comprehend the basic definition of an electrical device but ends up feeling confused and puzzled. In this article, we will give you a simple and quick guide through circuit breakers, their functions, features, and benefits. In layman's terms, a circuit breaker is a type of switching device responsible for protecting an electrical circuit from potential damage caused by overloads. Let's start with understanding the basics.
What are Circuit Breakers?
A circuit breaker interrupts a mechanical device that knows when to interrupt fault current to avoid situations like short circuits, cable fires, etc.
Generally, this switching device consists of moving and fixed contacts that constantly touch and carry out current under stable conditions when the circuit is not in operative mode.
On the other hand, when a circuit breaker is shut down, the electrodes engage one another under the strong pressure exerted by the spring.
Categories of Circuit Breakers
It is essential to remember that all circuit breakers can be classified into three broad categories:
Distribution Circuit Breakers: These types of circuit breakers safeguard the conductor that connects effectively to connect the point of the installation with the distribution panel.

Consumer Circuit Breakers: These devices are designed to deliver optimum and direct protection as they are closely related to the electrical load.

Power Circuit Breakers: These types of circuit breakers are usually installed in the connection of a generator, transformer, and more to an electrical panel. However, it is important to coordinate them with power circuit breakers to ensure the selectivity of security.
However, under normal circumstances, the arms of a circuit breaker can be shut or opened for the maintenance and switching of the system. In addition, to smoothly open the circuit breaker, apply slight pressure to the trigger.
Different Types of Circuit Breakers
We have listed multiple types of circuit breakers used in various electrical equipment and appliances:
Standard Circuit Breaker

Air Circuit Breaker

Oil Circuit Breaker

Minimum Oil Circuit Breaker

Bulk Oil Circuit Breaker

Vacuum Circuit Breaker

Air Blast Circuit Breaker
Basic Parameters For Selecting A Reliable Circuit Breaker
Lastly, we have carefully collated some basic parameters that you must take into account to select an efficient and reliable circuit breaker.
Overall voltage rating

Frequency of the circuit breaker

Continuous current rating

High shock probability

Cost of testing and maintenance

Maximum Interrupting capacity

High ambient temperature

Resting position
Before buying any electrical equipment, always make sure you check all the electric stores near you. Additionally, take some time out and research all the leading service providers around you. They will ensure that all the electric instruments at your site are optimally protected from hazardous situations like burns and fire explosions.
In many instances, people overlook the importance of the installation process; if an instrument is not properly installed, it can lead to malfunction, low-quality performance, irregular functioning, and more.
A good service provider always has a competent team of professional technicians who carry all the right tools and devices to ensure that the instrument is installed accurately. And lastly, they will always be a call away if any complex electric problem arises in the future; since they carry expertise in the field, the team will quickly diffuse the situation for you, saving you from unnecessary stress and anxiety.