5 Reasons to Hire a Construction Management Company
Written by

NewsServices.com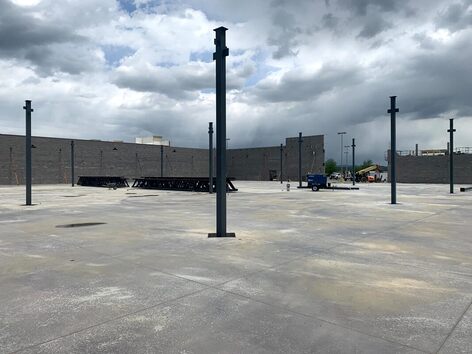 It can be very exciting if you are looking to grow your business and build out. It can also be very overwhelming to manage the build out along with managing your business at the same time. Hiring a construction management company help keep your building progress on track and allow you to focus on what you do best. Here are the top five reasons for hiring a construction management company.
Forming the Right Team
With so many different architect and general contracting companies out there, it can be dauting to connect with the right fit for your build. The benefit of hiring a construction management company is that they are well connected in the construction industry. When you work with a construction management company, they will work directly with hiring the general contractor and architect for the project so you don't have to. You will have time saved by not tracking down the different key players for your project.
Creating A Realistic Schedule
Unless you have experience in construction, it would be difficult to create a schedule that is realistic. One of the most important aspects of a construction project is finishing it on time. This gives you the ability to operating on time and avoid delays could put your goals at risk. The construction project management team will work with you to understand your timing goals. Using their experience, they will be able to consult you on a realistic expectation. This can help you plan accordingly and not be as blindsided if the schedule isn't met.
Budget Control
It all comes down to the money. Building can be expensive, especially when you are trying to improve your business because you need to make every dollar count. The risk with building is that there can be unforeseen circumstances that weren't able to be planned for. When this comes up and you have a construction project management team on your side, you will have the confidence and experience on your side to make sure you get the best outcome possible.
Overall, there can be many different challenges when entering into a construction project. If you are unfamiliar with construction, you need to assemble the best team around you to meet your goals. Using a construction management company is a great way to ensure you get the best possible outcome for your project.