Nutrition news: Eating for a better meeting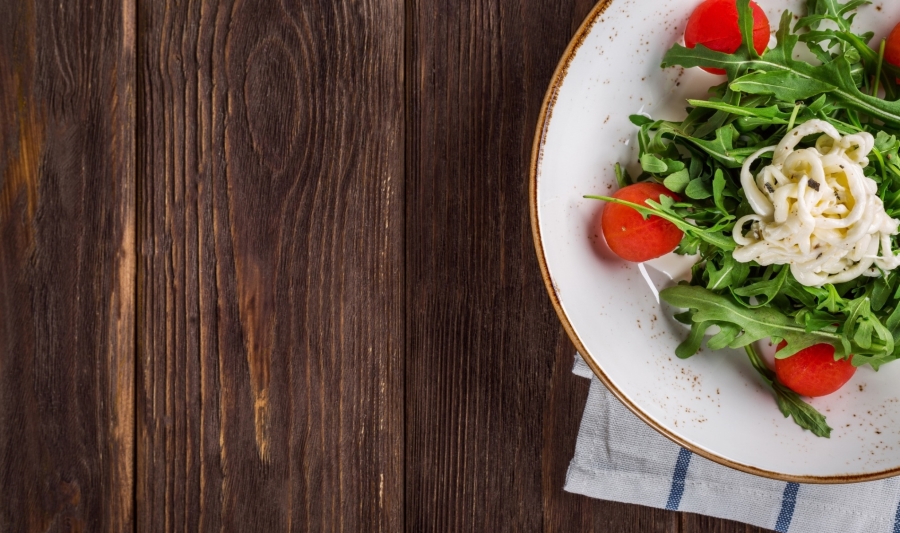 A Recipe for Success in Meeting Nutrition
Meetings are increasingly important in modern workplaces, accounting for up to 231 hours a week for senior managers, up from just 101 hours in the 1960s.
As workplaces embrace remote working and flexible hours, meetings take on greater significance, helping with communication and team bonding. Quite often there is a tendency to spend this time with food. However, the evolving nature of the modern workplace requires fine tuning says Sally Kirkright, CEO at AccessEAP:
"Workplaces are complex and workplace wellbeing encompasses a range of mental and physical health initiatives which can include nutrition. The greater importance placed on the time spent together in meetings, requires real benefit to be derived. Organisations can use this opportunity to show that they respect and value their people through healthier food options."
Often, meetings are spent with food, from carb loaded croissants to salty sandwiches. It's a recipe for disaster says Melinda Overall, Nutritionist at Overall Nutrition and AccessEAP's nutrition partner:
"What we eat plays a huge role in how we perform, with research2 showing a change in diet can significantly impact alertness, memory recall and mental acuity. Ultimately, personal nutrition is up to the individual to manage, but there are lots of ways bosses can support healthy habits that can help everyone come to the table ready for success."
Here, Melinda, on behalf of AccessEAP shares her recipe for meeting success:
Do we need to eat while we work?
Providing food for meetings has become a norm, set in line with old traditions of eating during social gatherings and occasions. Generally speaking, I advise people to take a break from their work to eat. You need around 20 minutes to feel the effect of food, that is to feel full and rushing or eating mindlessly can lead to over eating.
Ask, do we really need to eat during the meeting? Does this meeting have to happen when people are eating? Respecting meal times allows you to take a break and come to your meeting ready to work. Standing and walking meetings also provide an option for a healthy alternative.
Make a break of it
Sometimes you just have to meet at lunch or over afternoon tea, when refreshments are expected. The key is to make time to eat by separating when you eat and when you work.
A mid-meeting break allows attendees to digest the information discussed, socialise and eat more mindfully. The best way to do this is to provide a buffet in another room, or have one brought in for the break. This avoids people being distracted by the food.
Ditch the salty snacks
We all know salt can raise blood pressure, but recent research is showing that it can also reduce the levels of good bacteria in our gut, especially Lactobacillus3. This change in the digestive system can subsequently reduce energy and focus.
Salt's dehydrating effect can also lead to headaches, irritability, drowsiness and confusion4, which can reduce attendees' performance. Long term, high salt intake and low fibre diets can also provide a 25% greater risk of developing depression5.
Cut the carbs
Carbs aren't inherently bad, in fact the National Health and Medical Council6 recommend that they make up around 45%-65% of our diets, we just need to focus on the right ones. Muffins, bread, cakes and soft drinks all contain simple carbs that breakdown quickly creating blood sugar spikes and immediate energy, however this quickly wears off leaving us in a carb crash reaching for more sugary snacks.
Fat is not the enemy
As with protein, fats take longer to break down, providing more constant energy levels, keeping us fuller for longer. This doesn't mean you can pile it on, it's still important to find natural sources such as avocado, raw nuts and dairy options that aren't crammed with salt and carbs.
Energy levels are built over time through our daily routines, so while there are some quick fixes, it's important to also look at your overall nutrition, sleep, stress and other factors. With meetings now taking up more of our working life than ever, it's time to add health to your agendas.
For additional information on how to support healthy workplace practices, please visit www.accesseap.com.au
About AccessEAP
AccessEAP is a leading Employee Assistance Program (EAP) provider in Australia. We have been assisting companies across Australia, New Zealand and South East Asia since 1989 in supporting a mentally healthy workplace. As an Australian owned not-for-profit provider, surplus profits are directed into programs to assist children at risk in the community through direct donation and via The Curran Access Children's Foundation.