5 Tips To Create, Setup, And Launch A Profitable Online Store
Written by

Business Daily Media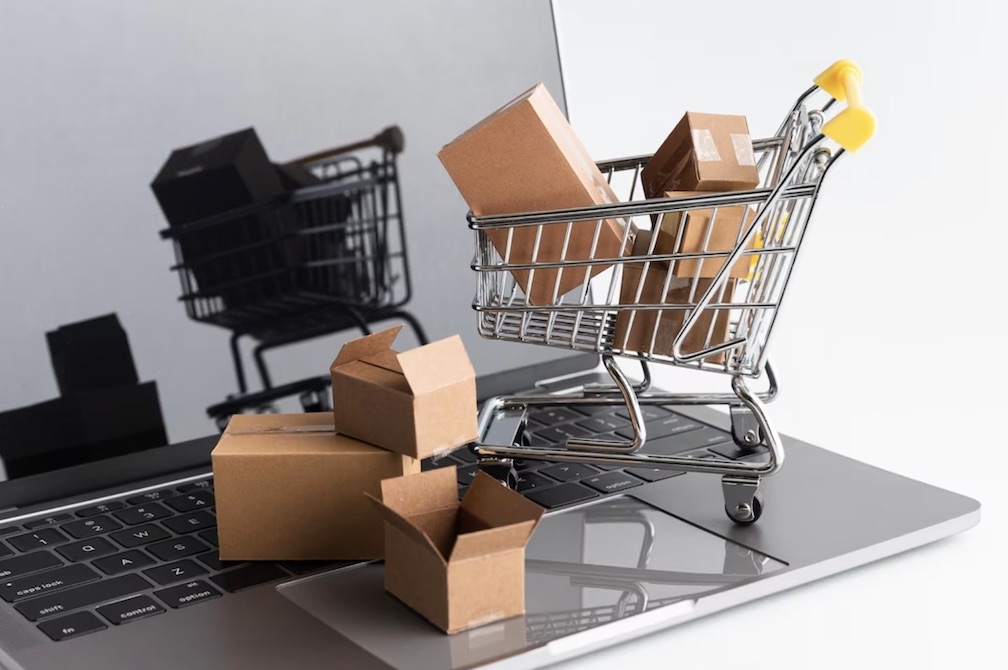 Growing in popularity is online purchasing, particularly after the epidemic. Starting an online store is a great method to expand your customer base and develop your business if you have a fantastic product or service to offer. But starting an internet business can be difficult, especially if you're not familiar with the e-commerce industry. In this post, we'll provide you with five pointers for setting up, launching, and running a profitable online store.
Identify your niche 
You must choose a certain niche that you can target if you want to stand out in a competitive internet industry. Determine the goods or services you can provide that are tailored to your target market by conducting market research. Trying to sell everything to everyone is a common error made by new online store owners. The secret to success is to choose a niche and become an expert in it. By doing this, you may set yourself apart from your rivals and provide your clients with a special value proposition.
Pick a niche that you are interested in or enthusiastic about. This will support your continued engagement and motivation in your company. A sufficient amount of demand must exist for the good or service you wish to sell. To ascertain the potential size of your target audience, conduct market research. 
Choose your platform
For your online business to be successful, it is essential to select the correct e-commerce platform. When choosing the best platform, keep things like usability, scalability, security, and functionality in mind. Shopify, WooCommerce, Magento, and BigCommerce are just a few of the e-commerce systems available. It's crucial to select a platform that fits your company's demands because each one has strengths and disadvantages.
Create your website
The user experience of your online store is highly dependent on its design. Make sure your website is simple to use, pleasing to the eye, and mobile-friendly. The effectiveness of the checkout procedure and the clarity and simplicity of your shipping options are equally critical.
Ensure that your online store's design, including the logo, color scheme, and typography, accurately matches your brand's identity. Make sure your online store's navigation is simple to use and intuitive, with distinct categories and product pages. To make sure that your online store appears and functions excellently on all platforms, optimize it for mobile use. Streamline your checkout process with simple steps and few interruptions to prevent cart abandonment. Make sure your website has practical shipping with all necessary information, such as shipping alternatives, anticipated delivery dates, and shipping charges. Free shipping should be considered because it can boost sales and customer satisfaction.
Provide top customer service
Any online store must have top-notch customer care to succeed. It can boost your sales and revenue while enabling you to develop a foundation of devoted clients. By offering swift and helpful customer care, promptly resolving any issues or complaints, and going above and beyond their expectations, you can make sure that your consumers like their online purchasing experience.
Provide your consumers with real-time assistance by offering live chat support. Make it simple for your customers to return or exchange things by providing them with clear policies and processes. Based on your consumers' past purchases and preferences, make them customized recommendations and offers. Offer your consumers awards or loyalty programs to encourage them to make additional purchases. Make sure your shipping is quick, dependable, and reasonably priced. 
Promote your store
You must successfully promote your online store if you want to draw customers to it. Utilize social media sites, email, marketing, SEO, and other digital marketing techniques to promote your online store and increase sales. To improve your campaigns and make sure they are affordable, it is also crucial to evaluate your marketing efforts and calculate your return on investment (ROI).
Utilize social media sites like Facebook, Instagram, and Twitter to communicate with your audience and market your items. Create an email list, then regularly send subscribers newsletters and promotional emails using email marketing. Make your website more visible and draw in more natural traffic by optimizing it for search engines. To reach your target audience and increase sales, think about investing in paid advertising, like Google Ads or Facebook Ads. Work with influencers in your market to promote your goods and reach a larger audience.
It can be difficult to start an online business, but with these five suggestions, you can design, set up, and launch a successful online store. Don't forget to find your specialty, select the best platform, concentrate on your website design, advertise your online store, and offer top-notch customer service. You can boost your sales and revenue, draw in more clients, and create a successful e-commerce firm with the correct methods in place.