JAWA Off Road Campers Bucks Severe Caravan Industry Downturn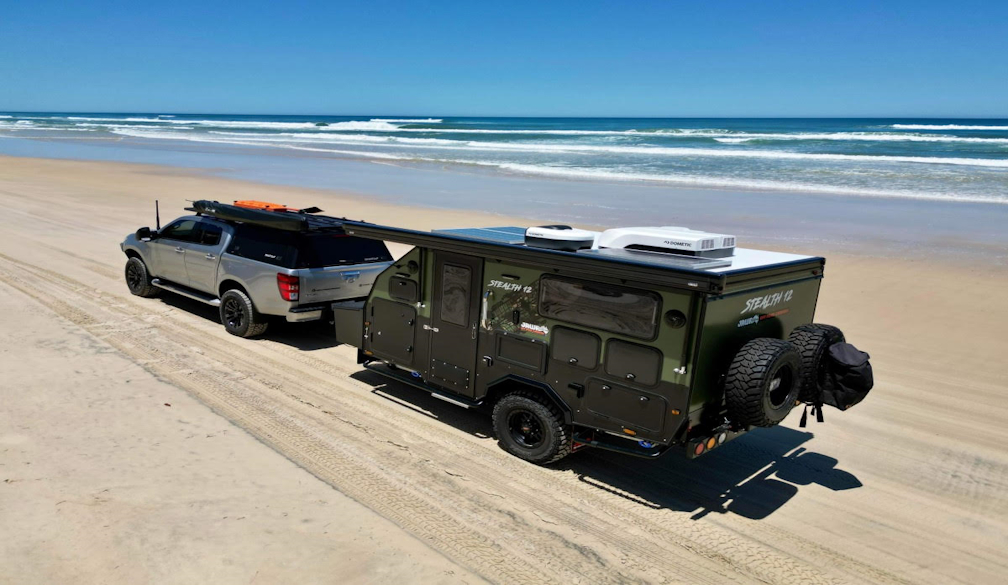 Innovative off-road camper manufacturers, JAWA, are bucking the trend when it comes to sales of new off-road campers and caravans.
Generally, tightening financial conditions resulting from interest rate rises and increased cost of living have resulted in a significant decrease in demand for travel and tourism businesses across the country.
First to drop off the priority list were international holidays. Aussie families tightening the purse strings have chosen to delay planned trips to Europe and America, choosing instead to explore their own backyard.
While this led to an initial spike in demand for domestic holidays and an increase in demand for caravans, continued financial tightening has required households to make some tough financial choices. Often, the holiday budget is the first item to go.
Holidaymakers were not the only demographic pushing up demand in recent times though. As remote working became the norm in many industries, significant numbers of people took the opportunity to change location – and in some cases, take the road trip they'd been dreaming of for years. But as we've progressively been summoned back into the office, this trend has declined.
In addition to decreasing demand, off-road camper and caravan manufacturers have faced additional challenges such as difficulties with the supply and cost of materials and parts, and workforce challenges.
However, JAWA Off Road Campers have demonstrated that even in tough economic times, a focus on innovative products, exceptional service and tenacity can enable businesses to not only survive but even thrive.
Amid a general downturn in demand for caravans, JAWA is now operating two major caravan and camper showrooms in Australia.  The flagship, state-of-the-art Sunshine Coast operation is based in sunny Caloundra. The massive space offers potential customers the opportunity to experience the full range. Business growth has now enabled the company to open a second showroom in Sydney. 
John Perry from JAWA Off Road Campers explains, "JAWA Off Road Campers struggled with meeting supply during the recent industry boom, with up to a year's wait on our most popular models.  We used this peak time to expand our offerings and develop an after-purchase support policy to ensure our customers were well looked after when they were out on the road.  This is very different to the industry standard, and it has worked. We're very proud of both our Sydney caravan and camper showroom and our flagship site on Queensland's Sunshine Coast."
The company remains committed to offering this level of service excellence to help get more Aussie families on the road.