Touring In Sicily and Savoring The Food At A Winery or Rural Restaurant
Written by

NewsServices.com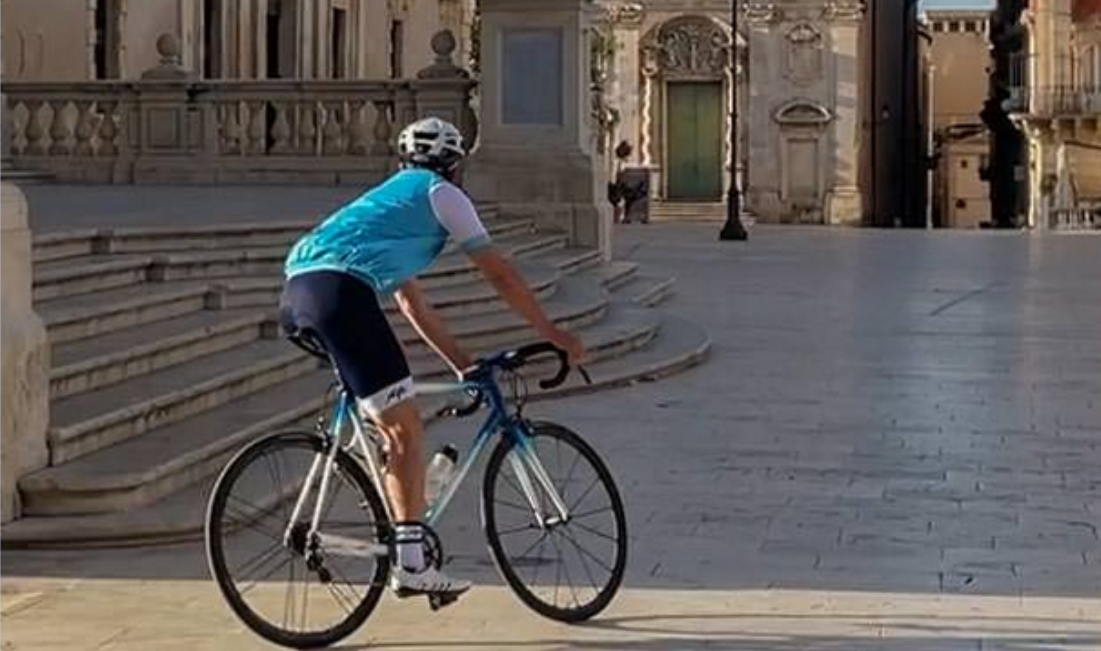 Sicily is a beautiful and vibrant region located in the southern Mediterranean Sea. Its stunning scenery, vibrant culture, rich history, and exquisite cuisine make it a must-see for any traveler. From the ancient ruins of Agrigento and Taormina to the stunning coastline of the Ionian Sea and the picturesque Aeolian Islands, Sicily has something for everyone. For those looking for a unique and exciting experience, touring Sicily and savoring the food there at a winery or rural restaurant is an unforgettable experience.
Sicily is home to some of the most delicious and diverse flavors in the world. From the distinct and unique flavors of traditional Italian cuisine to the more exotic flavors of traditional Middle Eastern, Egyptian, and Spanish dishes, the culinary options in Sicily are seemingly endless. In addition to traditional meals, the Sicily cycling tour also has a number of impressive wineries and rural restaurants that offer a unique and mouthwatering dining experience. Touring Sicily is a culinary adventure not to be missed. The island offers an array of traditional and unique culinary experiences that are sure to delight the taste buds. 
From sampling the island's renowned wines at a local winery to savoring the fresh and flavorful offerings at a rural restaurant, Sicily is sure to tantalize. With the region's abundance of fresh seafood, succulent fruits, and savory cheeses and meats, it's no surprise that Sicily is renowned for its food. Whether you're looking for a traditional Italian meal complete with homemade pasta and sauces or something more adventurous, Sicily is sure to have something to tantalize your palate.
Tasting Classic Sicilian Dishes
Food in Sicily has been shaped by many cultures, from the Ancient Greeks to the Arabs, creating a unique culinary identity. Dishes are a reflection of Sicily's connection to its past, incorporating flavors from around the Mediterranean and beyond.
Tasting classic Sicilian dishes is an experience that should not be missed. The cuisine is renowned for its robust flavors and bold combinations of ingredients, creating a unique culinary experience that truly captures the essence of the Mediterranean.
From the sweet and salty caponata to the fragrant and flavorful arancini and the unforgettable taste of authentic Sicilian pizza, each dish is a true delight. Sicilian cuisine also offers a variety of seafood dishes and a wide range of pasta and sauces, making it a great choice for any occasion.
Whether you are looking for a light snack or a full-fledged feast, there is something to satisfy even the most discerning of palates.

Exploring A Local Farm or Rural Restaurant
Visiting a local farm or rural restaurant is an exciting way to get closer to the agricultural and culinary culture of your region. It can be an enriching experience to explore the rustic charm of an old-fashioned farm or country diner. From the unique menus and fresh ingredients to the friendly atmosphere and inspiring landscape, there's something special about these places that can't be found in more urban settings. Whether you're looking to dine on the freshest local produce or explore a picturesque countryside setting, exploring a local farm or rural restaurant can be an unforgettable experience. With proper research and planning, you can find a truly delightful experience that has something for everyone.
Exploring a local farm or rural restaurant can be an unforgettable experience. Taking the time to drive through the rolling hills and lush countryside is a great way to explore the area and experience the natural beauty of the landscape. Visiting a local farm or rural restaurant can also be a great opportunity to learn about the local culture and history of the area. Upon arriving, you may be able to sample a variety of fresh, locally-grown produce and homemade dishes prepared with the freshest ingredients. Additionally, many of these establishments offer a variety of activities such as hay rides, farm-animal petting, and even live music.