Unsecured Business Loans Are More Expensive Than You Thought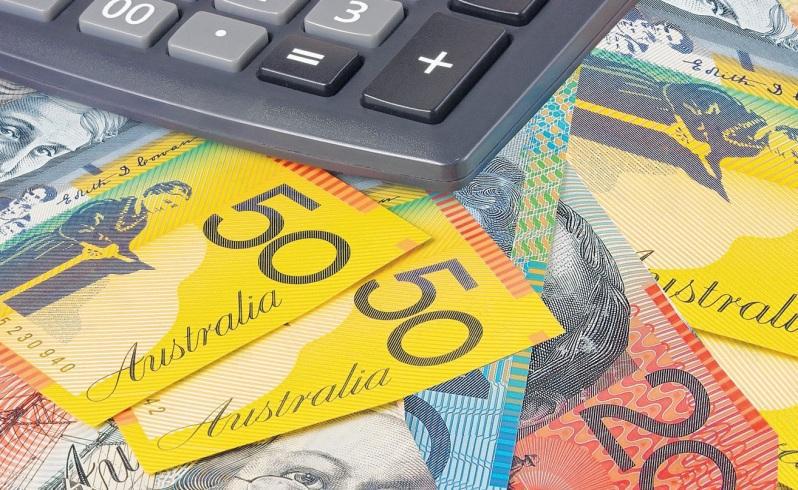 We don't need to tell you times are tough. Unless you're a bankruptcy trustee, chances are good you've suffered cash flow issues over the past year. So much so, you may have sought out funding to shore up your finances.
Sadly, banks hold onto their capital with diamond hands. Unless you have stellar credit (and often, collateral), they won't lend to you. So where do the 72% – those who get rejected by big banks – get their money? This leaves many companies wanting a small business loan florida way, and in many other locations, looking for someone to fund their plans!
Increasingly, they are turning to private lenders. And why wouldn't they? In a challenging economic climate, finding an institution with an average acceptance rate of 56.5% is like finding an oasis in the middle of a desert.
But before you start Googling for alternative lenders, hold up. There's a dark side to these entities – the sky-high interest rates they charge.
Unsecured Loan Rates from Private Lenders Can Be Shockingly High
There's no such thing as a free lunch. It's a well-worn cliche, but for a good reason – why would any profit-seeking entity take on risk with no clear upside?

Alt lenders aren't charities. They don't approve borrower applications out of the goodness of their hearts. To sort out good credits risks from the bad, these lenders have well-tuned algorithms – but that's just the start of it.

To protect themselves against defaults, they have a backup plan – higher interest rates. By doing this, they are able to bring in enough capital to cover assets that go bad.

But, how much higher are these interest rates? That depends on where you live – below, we'll discuss the average rates charged in the top five global credit markets.
USA
America is the centre of the unsecured business loan industry. Here, you'll find over half of all institutional investors – about 56% of them. So, if your bank says no, you'll find plenty of alt lenders willing to say yes.
But what are their interest rates like? Below, we've listed five of America's top private lenders:
SBG Funding – 5% to 35%.
OnDeck – 9% to 100%
Kabbage – 20% to 80%
BlueVine – 15% to 78%
Fundbox – 15% to 59%
With fewer regulations than other global lending markets, even inexperienced/bad credit businesses can find funding. However, as you can see from the above rates, these loans can come at a tremendous cost.
According to the above data, the average interest rate range for unsecured loans in the USA is 12.8% to 70.4% APR. Even at the lower end, a longer-term unsecured small business loan can cost you dearly.
Canada
Just over America's northern border, Canada is also home to a thriving unsecured business loan industry. To cool the froth surrounding its infamous housing market, banks have recently reined in their lending.
However, as Canada's Big Five have slammed the door, borrowers have turned to alt lenders. These people include business owners seeking funding. However, it's important to note the annual interest rates that these lenders charge.
Below, we've listed the interest rate range of five of Canada's top private lenders:
Loans Canada – 3% to 47%
Lending Loop – 6% to 26.5%
Thinking Capital – 8% to 22%
SharpShooter Funding – 5.5% to 23%
Lendified – 8% to 18%
According to the above data, the average interest rate range for an unsecured small business loan in Canada is 6.1% to 23.3% APR. That's markedly better than America's rates but shop hard. The lower your number, the more you'll save.
Australia
Australia's housing market became red hot in the 2010s. As it did, it became tougher to access loans via the Big Four. Then the Royal Commission happened – within months, purse strings across the nation tightened.

The coup de grace? A housing downturn that shaved close to 10% off prices. Suddenly, business owners couldn't indulge in home equity loans, a popular funding source for many entrepreneurs.

Thankfully, private lenders had slowly made headway into the Australian market. So when the Royal Commission crackdown hit, non-bank lenders came to the rescue. But as grateful as many business owners were, concern is growing over interest rates.

What do these firms charge for an unsecured business loan? We've listed three of the top private loan firms in Australia below:


Lend.com.au – 3% to 13%
Prospa – 10% to 26.5%
Moula – 15%+
Why three rather than five? While we were able to find the above rates, most players in Australia (like Capify) only reveal their interest rates during the application process.
Based on the limited data available, the average interest rate range for an unsecured small business loan in Australia is 9.3% to 20%+ APR. For more information on this subject, check out this unsecured small business loans FAQ.
United Kingdom
Despite Brexit and COVID-19 fears, the UK unsecured business loan industry remains stable & strong. As of October 2020, loans to SMEs throughout the United Kingdom were up 24.2% YoY. The reason behind the surge in demand is predictable – the current crisis has left many entrepreneurs short on cash.
When banks have turned down borrowers, private lenders have been there to pick up the slack. But of course, there is a catch – higher annual interest rates. Below, we've listed the lowest available interest rates of five leading unsecured lenders in the UK:
Ignite Funding – 3.9%
Funding Xchange – 8.1%
Newable – 6.1%
Think Business Loans – 3.1%
Fluidly – 7.9%
Bear in mind – the above figures are minimum interest rates for unsecured loans. If you haven't been in business for long or have less-than-perfect credit, your rate will be higher than what is shown above. With that said, the average minimum interest rate for an unsecured small business loan in the UK is approximately 5.8%.
Europe
Meanwhile, on The Continent, it's a similar story. Your average business is seeking out an unsecured business loan to weather the current crisis. To help, the European Union is offering access to microloans through a scheme run by the European Investment Fund, or EIF.

Many private lenders have taken up the EU on this offer, extending loans up to €25,000. But if you need more than that, numerous providers are willing & able to accommodate you.

Across Europe, it's challenging to find information on unsecured small business loan interest rates. This is likely due to local practices, where rates are only disclosed at application time. In general, though, expect to pay rates far higher than secured loans.
Why Are Businesses Opting For Expensive Unsecured Loans?
This last year has been one that many would rather forget. With consumers holed up in their homes, business cash reserves have depleted rapidly. At the same time, pleas to landlords have often fallen on deaf ears.

With banks guarding their vaults, non-bank firms have become the lenders of last resort. With no other option, businesses worldwide have accepted unsecured business loan terms with prohibitively high-interest rates. Find out more at loanssos.

Don't fall into the same trap. If you're under financial duress, take a step back and assess your situation. After clearing your head, return to your computer and hunt for the lowest unsecured small business loan rate possible. Your future self will thank you.