Research by Poshmark, Inc. Finds Aussies Sitting on $5 Billion Worth of Post lockdown Clothes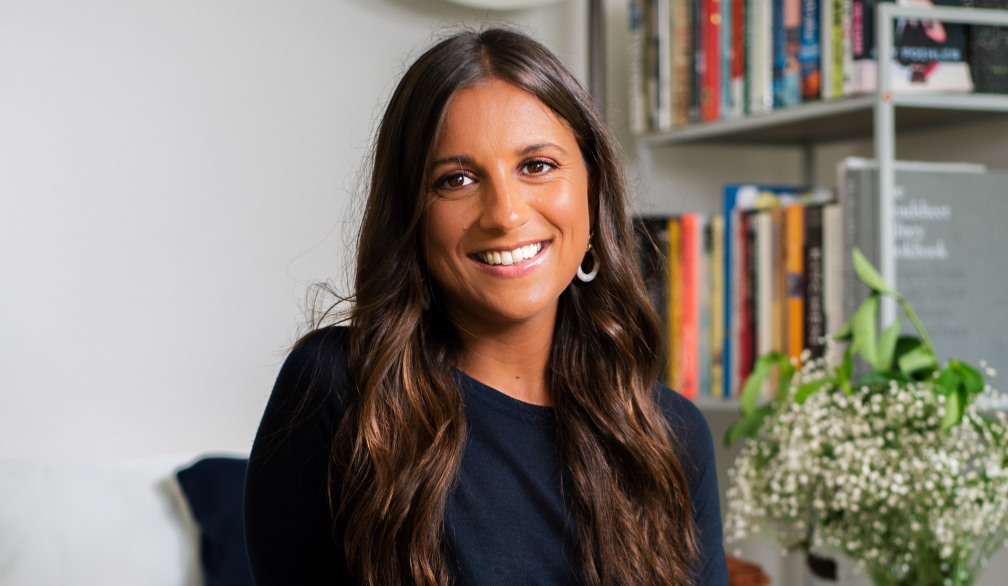 Leading social marketplace for new and secondhand style launches in Australia to empower the nation to sell their style and convert their closets into cash
From lockdowns to working from home, 79% of Aussies increased their online shopping in 2020, yet cancelled plans meant over half (59%) are letting their new items sit in the closet unworn until a closet cleanout.
Poshmark, a leading social marketplace for new and secondhand style for women, men, kids, pets, home, and more, today announced its expansion into Australia and released research it commissioned which uncovered new insights related to Australian shopping habits.
As the events of 2020 unfolded, Aussies adapted how they shopped. Restrictions and lockdown caused a spike in online shopping, and cancelled plans meant Aussies now have more unworn clothes. The research found on average Aussies have $500 of unworn items sitting in their closet, and over half (54%) of Aussies said they keep them because they feel guilty to throw away clothing that's new.  Wanting to shop for no reason (42%), needing loungewear (36%) and boredom (25%) were the top reasons Aussies spent more over the past year. And, as cancelled events became the norm, Aussies    social media photos.
Alex Constantinides, Poshmark's Director of International Expansion for Australia says, "There's no denying Aussies love style and shopping, but our research shows they're accumulating far more than they actually wear. With only 3% wearing all of their clothes, there's an opportunity for Aussies to make money from their unworn clothes just by cleaning out their closet. At Poshmark, we want to empower Aussies to convert their closets into cash and rotate their items using a simple, social, and fun platform that champions sustainability and community." 
Pioneered by Poshmark in 2011, social commerce has become a global phenomenon driven by the need consumers have for human connection when online shopping. As the focus turns to online and sustainability, Poshmark has become a leader of three key global shopping trends: the shift to online, the shift to secondhand, and the shift to social. 
Online: As ecommerce rises in popularity, 39% of Aussies said they significantly reduced their brick-and-mortar shopping in 2020, instead turning to online channels. Engineered to enable ecommerce transactions and social engagement at a massive scale, Poshmark allows seamless and secure transactions while also being able to personalise each user's feed, resulting in a unique ecosystem built for social commerce.
Secondhand: While online shopping has increased, there has also been an uptick in secondhand shopping and thrifting as a trend. Aussies are now taking a more considered approach and basing their purchasing decisions on the sustainability ethics of the brand or platform with close to a quarter (22%) of Aussies increasing their thrift shopping. By launching in Australia, Poshmark is delivering on this desire for sustainability by promoting resale across multiple products and brands that fit one's personal style, while also helping consumers make and save money and fuel small business entrepreneurship. 
Social: Aussies are seeking out more engaging and personalised experiences that meet all their needs, fuelled by the rapid growth of social media platforms. As a social marketplace that brings the power of community to buying and selling online, Poshmark is championing an entirely new way to shop - one that empowers everyday people to sell their style, build a business, and be part of a community where everyone can thrive. 
As Poshmark launches in Australia, the nation is invited to join its community of more than 70 million Poshers (users) across the U.S. and Canada to experience the future of shopping. From first-time Poshers to self-made entrepreneurs, everyone is welcome and anyone can thrive. For more information, please visit www.poshmark.com.au and Poshmark Australia's Instagram and to download the app for iOS and Android, visit the App Store or Google Play.
The research was conducted on 15–18 January 2021 by Pure Profile on behalf of Poshmark on a nationwide sample of over 1,000 Australians. 
Poshmark came to the figure of $5 billion by rounding the median value of unworn clothes based on research conducted by Pure Profile. This number per person was multiplied by the number of Australians as cited by the Australian Bureau of Statistics (aged 18 to 45), June 2020. 
About Poshmark: 
Poshmark is a leading social marketplace for new and secondhand style for women, men, kids, pets, home, and more. By combining the human connection of physical shopping with the scale, ease, and selection benefits of ecommerce, Poshmark makes buying and selling simple, social, and sustainable. Its community of more than 70 million registered users across the U.S., Canada, and now Australia, is driving the future of commerce while promoting more sustainable consumption. For more information, please visit www.poshmark.com.au, and for company news and announcements, please visit investors.poshmark.com. You can also find Poshmark on Instagram, Facebook, Twitter, TikTok, Pinterest, and YouTube.