New partners to bolster Gumtree Media's vision
Written by

Nelson Fogarty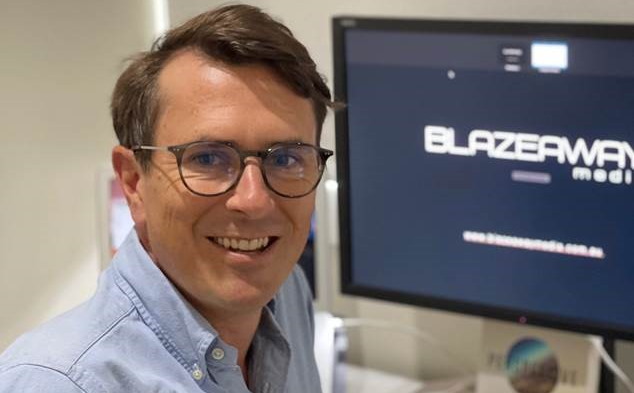 Gumtree, Australia's favourite community marketplace, has announced a number of new strategic partnerships with sales agency, Blazeaway and data partners, Liveramp and Infosum to accelerate the platform's transition to become Australia's best data and native offering. 
Gumtree's partnership with Blazeaway is the first step to realise its national client service growth plan with more direct native and data partnerships. The team will bolster their existing presence, offering strategy to local marketers and broadening the client service offering in QLD. 
This month also marks Gumtree Media's new strategic alignments with data partners, Liveramp and Infosum, allowing Gumtree Media to establish a personal data ecosystem which will offer marketers access to unique new product innovations, including the latest introduction, Audience Match. This innovation will deliver a unified view of personas that can be targeted across Gumtree's network and beyond, as traditional identifiers depreciate. (e.g. 3rd party cookies). The partnerships enable Gumtree's Audience Match product to align client databases with its compliant and secure marketplace, to provide clients with greater insights into customers today and their intent tomorrow.
When a user lists a vehicle for sale, for example, Audience Match can identify the price they've listed to mark their lifestage and align it to other Gumtree search behaviours. Marketers can bring additional information to the fold such as understanding the customer's financial institution. These insights combined will offer more relevant creative messaging that fosters brand loyalty and aligns to that next stage of a consumer's journey e.g. a personal loan to purchase a new vehicle or a savings account.
Shannon Fitzpatrick, Director of Advertising Gumtree Australia said: "We are looking forward to bringing our Audience Match product to marketers, which will provide better outcomes for the brand and the consumer. The innovation will offer a marriage of targeting benefits and consumer intent, to reduce overall advertising budget wastage. For the consumer, the product will better serve adverts and native information, to help consumers on their user journey when transactional decisions are already top of mind.
"Further to Audience Match, Gumtree is in an excellent position to bolster its offering for users and marketers, now with a stronger and bigger sales team through our partnership with Blazeaway. Having people on ground will foster a closer relationship with these markets, as we look to expand our representation across Australia through trusted partners. 
"We're excited for what the future holds as audience and data offerings continue to evolve. Both partnerships will be key for marketers seeking to personalise their messaging and reach Gumtree's 1 in 3 Australians."
Andrew Knowles, Managing Director from Blazeaway, comments: "The team are thrilled to be working on one of Australia's favourite marketplaces, offering marketers in Queensland a unique opportunity to tailor audience offerings and meet their objectives on Gumtree."
Join over 7 million Gummies in Australia's favourite marketplace.
Gumtree connects buyers and sellers with more than 2.8 million live listings across hundreds of categories, including cars and vehicles, parts and accessories, home and garden, sport and fitness, electronics and computers, clothing and jewellery, business services, real estate, jobs and more.
Start trading for free at Gumtree.com.au.
About Gumtree Media
Gumtree Australia launched its programmatic-first marketplace in 2016 and has continued to invest in DMP, programmatic advertising capabilities and first-party data ever since. The business is following a vision of becoming the number one native advertising offering.


Contact Gumtree Media via https://www.gumtreemedia.com.au/