How Can You Increase Email CTR in a Few Minutes?
Do you know that CTR (click-through rate) is one of the biggest challenges in email marketing today?
CTR for email campaigns is no less important than open rates. After all, not only should the recipient open the email, but also take the action you want. This is often a click on a link to a landing page or a product in a store.
In this article, you will learn several essential tricks on how to increase your CTR and improve your email marketing performance.
Now, to the tips.
Tip #1: Use email signature marketing
A professional signature at the bottom of your email not only logically ends the message but also provides recipients with your contact details, complements the impression of a sender, sets the tone for communication, attracts more subscribers to your social media channels, etc. It also helps promote your personal brand or company, sell products or services, and much more.
Certainly, you can create the signature using a native email service's editor or tools like Canva or Photoshop. But these methods will never give you all the options that dedicated email signature software can provide.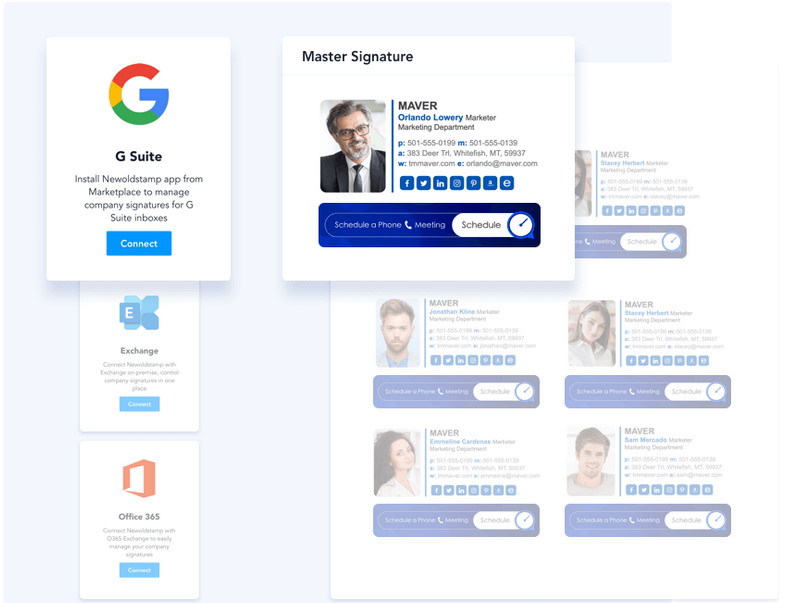 Image source: https://newoldstamp.com/email-signature-management-software/

With such software, you can do the following things:
These are important because when recipients have a good idea of what you expect them to do, they are more likely to take the required action. Instead of writing these calls to action (CTA) in your email, consider including them in your email signature. Here are a few examples of CTAs: "Follow us on Instagram," "Read our recent article," "Download," "Subscribe," etc. This should improve your CTR.
Such banners can help us focus the recipient's attention and increase conversions. They give us space for creativity so that we can prominently showcase our best content.
Here is a good example of a professional email signature with a banner.
Create similar signatures for the whole team

   
People in your team send a lot of emails on a daily basis. And this is another easy way to promote your content, products, and services. 
With the help of the email signature software we mentioned earlier, you can design uniform signatures and install them fast and easily without having to disturb employees.
You might also want to create font signatures like in the example below.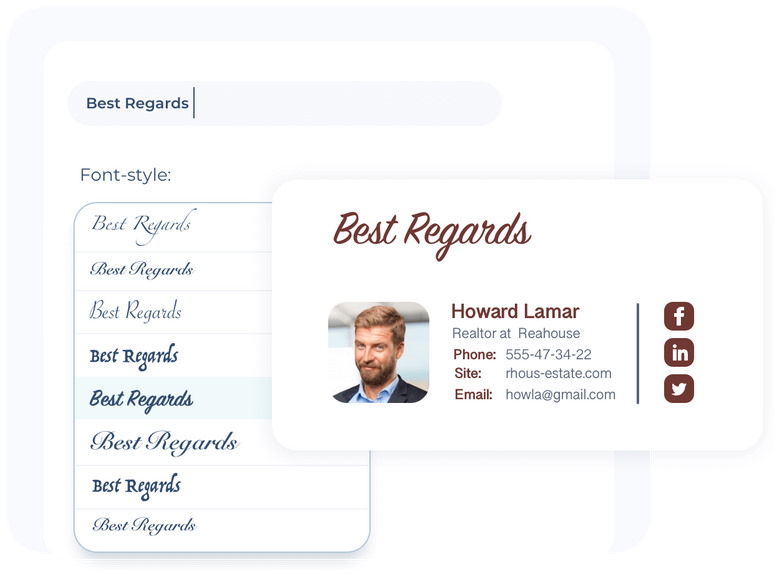 Image source: https://mysignature.io/font-signature-generator

Tip #2: Use white space
We all prefer emails that are easy to scan. And if it's a long email written with no dividers, paragraphs, and white space, chances are people won't be able to read it to the end. So, if you want your email to be read completely and acted on, consider utilizing white space between logical blocks or calls to action.
When we use shorter sentences and white space, we reduce the likelihood of the reader giving up early. 
Tip #3: Don't use too many visuals
Emails with many images in them aren't easy to read. This is especially true for smartphone users. 
So, write text-only emails when possible or don't overdo with images. If you do need to add some visuals, keep in mind that not everyone will be able to see them due to their email client settings. That's why it is advisable to set the alternative text for all visuals.
Tip #4: Add a call to action button
As we already mentioned, it's important to add a conclusion (CTA) if you expect some action from your recipient. As a rule, this CTA should be placed at the end of your email. 
These can be both a phrase/sentence that encourages the recipients to take a particular action or a question. For example, "View my resume," "Download the eBook," "What is the timing for the conference?" etc.
Tip #5: Link blog posts where recipients can learn more
You definitely have some great content that can interest people and encourage them to click. In your newsletters, promo emails, or email signatures, add a link to your blog post, helping recipients learn something new. 
Tip #6: Add cloud links instead of attachments
In addition to your call to action buttons, consider including some noticeable text links when appropriate. Having links instead of attachments increases the chances for engagement.
Make sure these links are attractive, noticeable, and easy to understand. For example, something like "www.yourbrand.com/uploads/document.pdf" looks unattractive, and readers can't really tell what's in it. But if you use more specific words, like "www.yourbrand.com/uploads/free-instagram-guide.pdf.", you can get engagement easier. 
Tip #7: Optimize your email for mobile devices
Email is often checked from mobile devices - on the way to work, over a cup of coffee in a cafe, or in between meetings.
Make sure your CTA buttons are big enough for people to tap them easily. Also, don't place links very close to each other.
Tip #8: Segment your list and personalize emails
Everyone in your email list won't necessarily be interested in everything you send. So, if you want recipients to click, share with them only relevant information. That means you should segment your audience.
Also, remember about email personalization. We are not just talking about using recipients' names in subject lines and when greeting them. Use the data you collected about your subscribers to tailor the email marketing experience.
The more relevant your email is, the more likely recipients take action.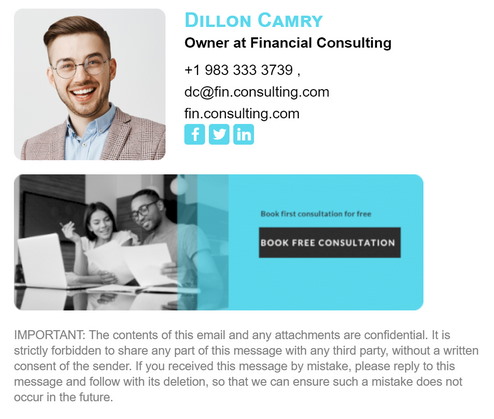 Image source: https://mysignature.io/editor

Conclusion
If your email recipients aren't clicking your links, that means they don't like something in your email. That also means fewer leads and sales. 
That is why it's crucial to make more people want to click. In this article, we shared some tips and strategies that will help you create more effective email marketing campaigns that increase your CTR. This way, you can get more leads and win more deals.
Below are the key points for you to take away and use if you want to boost your click-through rates:
Use email signatures with calls to action, banners, social media icons, etc.;

Segment your list and personalize emails;

Make sure your emails are optimized for mobile devices;

Avoid including too many images;

Use shorter sentences and white space;

Link blog posts where recipients can learn more;

Use links instead of attachments but make them look attractive.