Driving better business outcomes in the modern tech workforce
Written by

James Haslam, CFO – ELMO Cloud HR & Payroll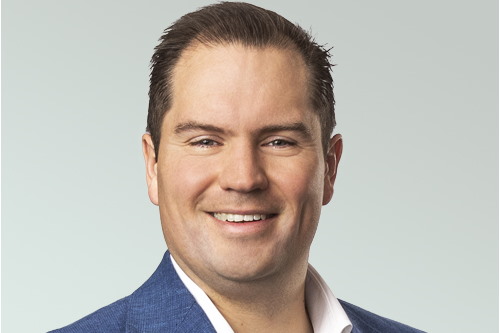 Digital transformation and the emerging millennial workforce have been great developments for many organisations. New ways of working, the possibility for continuous innovation and a drive to try new things have seen many organisations grow, however, new ways of working also bring new challenges. For the modern finance leader, there are two key challenges that they must identify and embrace if they want to enable a productive and highly capable organisation where 'agile' isn't just a buzzword, but in the DNA of the people and the organisation.
The first challenge leaders must address is upskilling the workforce. PwC's global CEO survey highlighted that 78 per cent of Australian CEOs believe that the availability of key skills is among the top three threats to growth. In order to achieve greater innovation and unlocking growth there needs to be a concerted effort from all corners of the economy to pioneer new approaches to education and training.
To ensure people have the right skills we need to rethink education and training. Businesses have a role to play in plugging the skills gap by investing in HR technology that allows them to up-skill their workforce, which is a more cost-effective way to build both resiliency and agility, two facets that are key for the ongoing evolution of the workforce. We should consider both education and training as an investment in our people, not an expense. By using a broad convergent solution (such as ELMO), businesses can better understand the full lifecycle of its workforce and preemptively plan its human capital to meet its future needs.
Learning doesn't stop once you're in the door. Businesses need to make sure their people are constantly evolving their skillset - not just in time for their performance review. Skills such as creativity, flexibility, agility, problem solving, collaboration, adaptability and emotional intelligence can't be automated, but they can be developed. Utilising systems and tools to identify where employees may need development in these core areas can enable organisations and their people to become more agile. Similarly, coupling these skills with technical knowledge will enable an organisation to reduce the skills gap and improve the capability of its workforce. Business leaders need to consider the optimal balance of reskilling, repurposing and upskilling as part of their toolkit when considering new roles.
The second challenge facing many organisations is improving productivity within their workforce. While the post-COVID world will likely mean changes to workplace dynamics it also brings the possibility for improved or conversely, reduced productivity too. Automating manual, time-consuming processes is a critical step for businesses looking to improve productivity. Maintaining multiple spreadsheets or paper-based processes is an inefficiency that can be addressed by investing in technology that can not only remove the manual component but provide a holistic view of where an organisation is at. As workforces face becoming more dispersed following the wake of forced remote working during COVID-19, it will become imperative for businesses to have a close view of their whole business productivity and the possible inefficiencies new ways of working bring.
Driving better business outcomes relies on using multiple data sets to understand and address workforce challenges. Unfortunately, many organisations have relied on outdated retrospective data rather than real-time data. In fact, ELMO's Future of HR report found 45 per cent of HR and people analytics teams lack the right tools to add value to data-driven decision-making through a crisis. This makes it much harder for an organisation to pivot and change its strategy to meet its workforce needs and address areas hampering productivity.
With the aid of technology, HR can leverage insights to contribute to business agility. Proficient users of HR data and analytics can help organisations to identify root causes of attrition in specific worker groups, differentiate behaviours between high and low performers, and can even provide insights and metrics for datasets beyond those that traditional HR tools typically measure - such as email, instant messaging apps and social media - to understand patterns of behaviour.
Ultimately, smarter use of HR data will help business leaders save on money and resources, while building the tech workforce of the future.
By
James Haslam
, CFO –
ELMO Cloud HR & Payroll