Real Estate Agency Wipes the Floor of Pandemic Disruption with New Business Offering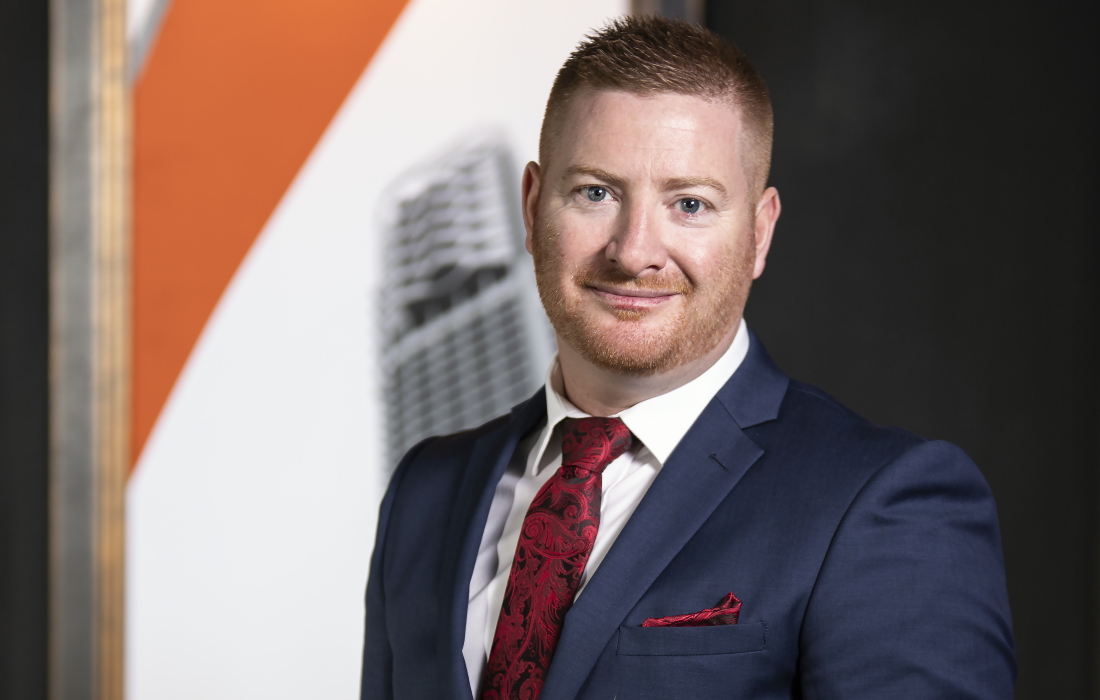 Just three days into the COVID-19 pandemic, a Brisbane real estate agency had to quickly shift away from their primary business model and begin spraying down houses with their new sanitisation service. Within 12 weeks of launch, they had employed more than eight staff members and are currently looking to expand interstate.
Sanitize Guyz was the brainchild of Leighton Jones, Principal of multi-award-winning Leighton Jones Real Estate in Brisbane. Noticing his primary income was about to quieten significantly, and there would be a gap in the market for another service, Mr Jones shifted his main business model to offer a preventative disinfection and infection control service for homes and businesses.
Mr Jones realised speed was of the essence to steady the ship, especially starting a new business to support himself and his colleagues just three days into the pandemic. "That's why we had to act quickly and I immediately picked up the phone to Localsearch to get their thoughts, and it was a pretty positive conversation," Mr Jones said.
Founded and headquartered in regional Queensland, Localsearch is a digital marketing service providing a complete online marketing solution catered for small businesses, including its directory platform Localsearch.com.au.
As property market leaders, Mr Jones said he didn't foresee anything stopping the real estate business in its tracks like COVID did, and there was instantly a dramatic and panicking halt – conducting open homes, properties fresh on the market, managing rentals alongside vendors, owners and tenants all screeching to a stop.
"It was a panic. There was no doubt about it. It was a panic," Mr Jones said.
"Of course, I had staff saying, well what do we do? Do we come to work? Do we not come to work? It was a major impact."
In an effort to protect clients and staff, and continue to work within the suddenly challenging industry landscape, Sanitize Guyz was born to ensure houses were clean and safe to enter and showcase.
"I was asking myself questions like, how soon can I get a website up? What do I need to do? And at that point, Localsearch were introducing a new subscription website offering that was absolutely ideal with a low setup cost," Mr Jones said.
"Obviously, with starting a brand new business on day two or three of COVID, that was music to my ears."
It was a whole new ballpark to navigate the business structure, website creation, Search Engine Optimisation and advertising of a brand new sanitisation cleaning business, and Mr Jones was heavily reliant on Localsearch's guidance, input and expertise to make it work.
"Being a client of Localsearch, I can first-hand tell you you're in safe hands. They will help you and guide you through everything. It was crucial I got my new business seen online fast and help drive those enquiries digitally."
"If you've got the smallest idea or the biggest idea, the best idea is to get in touch with Localsearch."
Director of Digital and Growth at Localsearch Adam Boote said the company had seen a boom in enquiries since March as business owners shifted to focus on digital presence and launched new services, such as Sanitize Guyz, almost exclusively digitally.
"We've been telling business owners for years they need to get online, and we have the products and services to do it easily," Mr Boote said.
"It took a global pandemic for business owners to really see first-hand digital marketing isn't a non-negotiable. For some, it was unfortunately too late, but for most, we were able to get them onboard and help them ride that wave."
Find out more about Sanitize Guyz at https://www.sanitizeguyz.com.au/
Localsearch provides a complete digital marketing solution catered for small businesses. Founded and headquartered in regional Queensland, Localsearch has been supporting small business for more than 27 years. Localsearch has been nominated for multiple prestigious industry awards for a number of years in a row, including the Google Premier Partner Awards for the Growing Businesses Online Category.
For more information visit https://business.localsearch.com.au/