6 Things You Must Keep in Mind Before Considering a Career in Criminal Psychology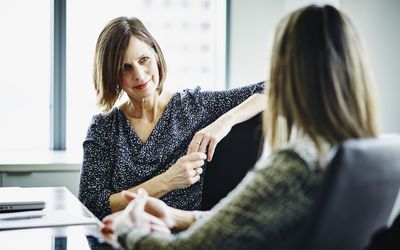 Picture this; you will spend one-third of your entire life at work. Maybe more.
For this reason, it's important to ensure you make the right choice from the beginning. While you can make a career switch mid-career, this is often disruptive to your career life and expensive as well.
If you are set on becoming a criminal psychologist, here are some things you have to keep in mind. If these are agreeable to you, then you might be on the right track.


1. It's Time Consuming
You will begin by spending four years in college as an undergrad, followed by another five at the doctorate level. After this, you then have another year or year and a half in postgraduate training. This makes it a ten-year commitment.
Many of your peers will have finished school and started working by the time you are getting licensed. The good news is that your hard work and dedication will ultimately pay off if you stick with it.


2. It Involves Math
If you are good at math, you will enjoy studying this course.
Quantitative research, Mathematics of neuropsychology, and Statistics of psychology are examples of some math classes you might have to take to graduate. As a psychologist, you will need statistics to qualify all the information you gather on a case.
If you struggle with math, you can consider specializing in a different branch of psychology.


3. There are State-Specific Requirements
When you become a licensed psychologist in one state, you can work in another country, right?
Actually, no.
Complete reciprocity does not always apply to psychologists. If you intend to study in New Zealand but work in a different country, carry out extensive research upfront to determine specific requirements.
A good place to start would be the professional associations in that country.


4. Do Not Expect Much Glamour
While criminal psychologists earn well, do not expect the glitz and glamour you see on TV shows.
A typical criminal psychologists spend most of their time working behind the scenes, not necessarily giving interviews on TV and testifying in criminal trials. You will be talking to crime victims, incarcerated people, attorneys, and police and even filling out paperwork and reading case files.
Ultimately, your drive should be making the community better as opposed to being seen on the media.


5. Expect Fair Pay
While criminal psychology so far looks like a lot of work, the payoff is likely to be well worth your while.
According to Healthcare salary, the starting salary in this field is AU$68,000. With advanced education and more years of experience, you can then expect to make AU$132,000 per year. There could also be a bonus of 2% to 3% of your salary. Most employers will also give you other benefits such as medical and dental.


6. It's Very Engaging
Aside from the academic engagement, you will find the actual work very involving as well.
Because your job will be to support, among others, law enforcers, you might find your services being sought at odd hours of the night to weekends and holidays.
Carrying work home is also not unheard of.
However, you can get a semblance of a work-life balance if you go into private practice, consultancy, or teaching in a tertiary institution.
You might also be called upon to travel on very thin deadlines. This is important because it will help you plan your career in a manner that agrees with your personal life.


You Are on the Right Track
Researching a career path of interest is indeed the first step to identify a career you will love. Reading this is a significant first step. However, dig deeper and find out as much as possible regarding criminal psychology before taking subsequent steps.