Napoleon Perdis Accelerates Australian Expansion with David Jones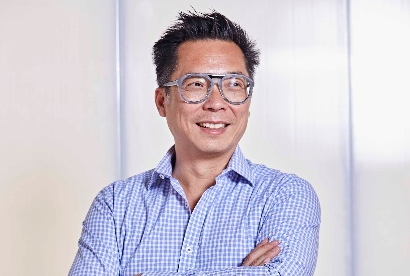 Napoleon Perdis Cosmetics today announces its launch into David Jones, marking a major retail development in the brand's long-term expansion plan. 
The rollout will initially commence online via davidjones.com in August. Napoleon Perdis will subsequently enter twelve David Jones department stores across the country, including key high-traffic locations Bondi Junction (NSW), Miranda (NSW) and Rundle Mall (SA), with plans to expand into additional stores in the future.
In light of this exclusive Department Store retail partnership, Napoleon Perdis will concurrently be exiting from Priceline stores nationally.
Of the expansion, Napoleon Perdis CEO Henry Lee says, "We are excited to announce our partnership with premium department store retailer, David Jones."
"This reinforces our positioning as Australia's number one prestige makeup brand and will also allow greater accessibility for customers to shop with us. This is just the start of our journey to reinvigorate our brand both domestically and internationally."
The iconic Australian brand was acquired by KUBA Investments in April of 2019, headed up by retail investor Livia Wang and business partner Henry Lee, a former Witchery, Mimco and Country Road executive.
Expanding its retail footprint was, and remains, at the forefront of KUBA Investments' strategy both locally and internationally. Since its acquisition 15 months ago, Napoleon Perdis Cosmetics has been actively seeking to expand into new sales channels. This strategy has paid off, with new sales channels now accounting for 35% of overall sales.
Napoleon Perdis CEO Henry Lee says, "I am extraordinarily proud of what the team has accomplished. Our focus continues to be on catering to the needs of our customer base. We are always striving to achieve this by focusing on the extension of existing product ranges, the launch of newly formulated products and on providing a first-class in-store experience, which is an ode to the brand's educational and artistry background."
"We will continue on our mission to deepen the emotional connection with our customers and to re-establish Napoleon Perdis' position within the market as a beauty authority."
KUBA Investments has kept its promise to continue the Napoleon Perdis brand legacy in order to reconnect with existing brand loyalists, while making improvements around brand positioning and strategy to engage with new customers.
The company has and will continue to make big investments into innovation, brand development and marketing in order to continue sales growth and ultimately retail expansion both locally and internationally.